Things to Do
Your guide to the best museums, galleries, sights and attractions in Amsterdam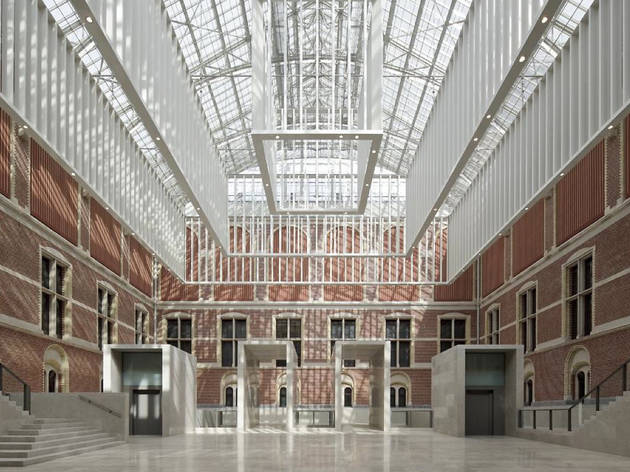 Visit the all-new Rijksmuseum
Amsterdam's magisterial cultural showpiece is back after a decade-long absence…
Book online
The best museums in Amsterdam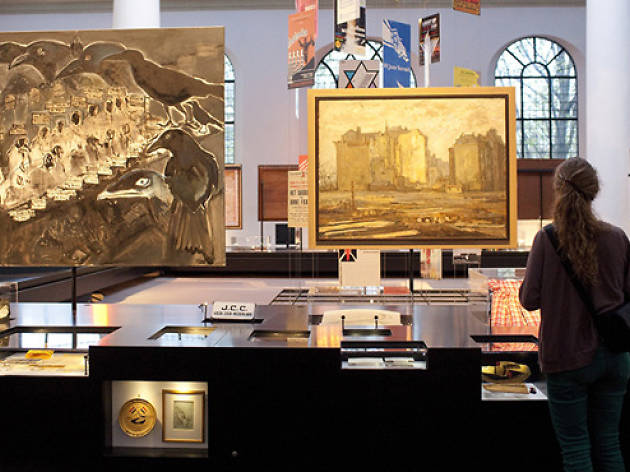 Jewish Historical Museum
Housed since 1987 in four former synagogues in the old Jewish quarter, the Jewish Historical Museum is full of religious items, photographs and paintings detailing the rich history of Jews and Judaism in the Netherlands throughout the centuries. A recent revamping has created more warmth and a sense of the personal in its permanent displays, which concentrate on religious practice and Dutch Jewish culture; among the exhibits is the painted autobiography of artist Charlotte Salomon, killed at Auschwitz at the age of 26. An excellent children's wing crams interactive exhibits on aspects of Jewish culture (including a nice one on music) into its space. The temporary shows explore various aspects of Jewish culture, while the Jonas Daniël Meijerplein site, with its Dock Worker statue commemorating the February Strike of 1941 in protest against Jewish deportations, is right across the street, beside the Portuguese Synagogue.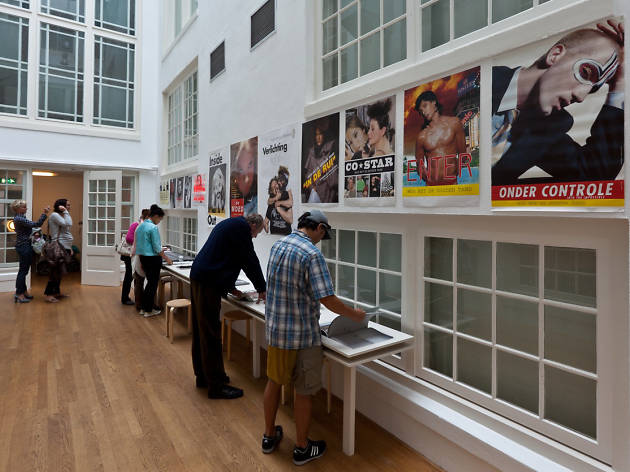 Foam
This excellent photography museum, located in a renovated canal house, holds regular exhibitions of works by shutter-button maestros like August Sander as well as advertising from local agency KesselsKramer, and shows covering local themes such as Amsterdam crime scene photos (plus universal themes like Kate Moss). They also organise talks and events for the photographically obsessed.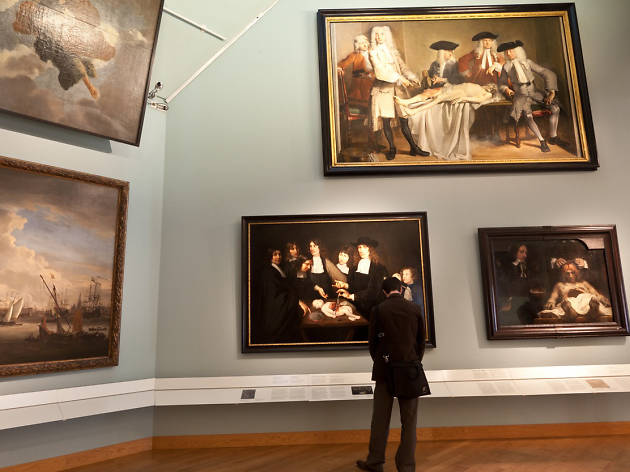 Amsterdam Museum
A note to all those historical museums around the world that struggle to present their exhibits in an engaging fashion: head here to see how it's done. Amsterdam's Historical Museum is a gem: illuminating, interesting and entertaining. It starts with the very buildings in which it's housed: a lovely, labyrinthine collection of 17th-century constructions built on the site of a 1414 convent. You can enter it down Sint Luciensteeg, just off Kalverstraat, or off Spui, walking past the Begijnhof and then through the grand Civic Guard Gallery, a small covered street hung with huge 16th- and 17th-century group portraits of wealthy burghers. And it continues with the museum's first exhibit, a computer-generated map of the area showing how Amsterdam has grown (and shrunk) throughout the last 800 years or so. It then takes a chronological trip through Amsterdam's past, using archaeological finds (love those 700-year-old shoes), works of art and some far quirkier displays: tone-deaf masochists may care to play the carillon in the galleried room 10A, while lesbian barflies will want to pay homage to Bet van Beeren, late owner of celebrated Het Mandje. Amsterdam has a rich history, and this wonderful museum does it justice.
Book online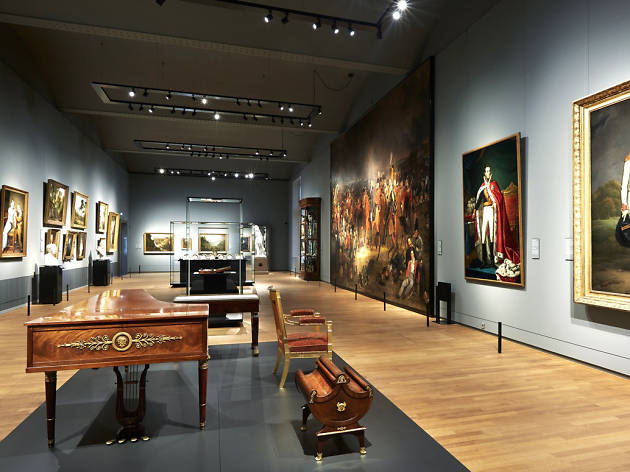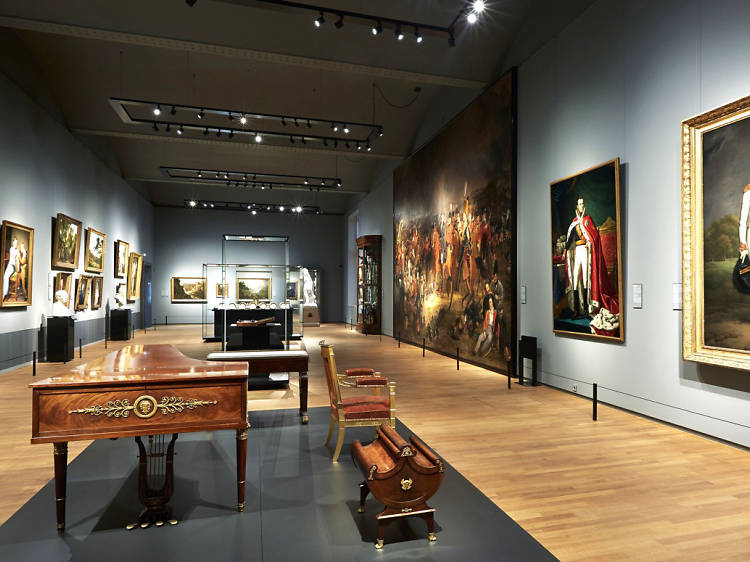 Rijksmuseum
Designed by PJH Cuypers and opened in 1885, the Rijksmuseum holds the country's largest collection of art and artefacts, including 40 Rembrandts and four Vermeers. After a decade-long closure, it's currently basking in the favourable response to a multimillion Euro facelift at the capable hands of Spanish architects Cruz y Ortiz. The collection was started when William V began to acquire pieces just for the hell of it, and has been growing ever since: it includes Dutch paintings from the 15th century until 1900, as well as decorative and Asian art, which has its own newly-build pavilion. But the biggest draw is the collection of Golden Age jewels such as Rembrandt's Night Watch and Vermeer's Kitchen Maid and Woman Reading a Letter, plus a selection from the likes of Frans Hals, Jacob de Wit and Ferdinand Bol. There's also be a wealth of decorative arts on display, including 17th-century furniture and intricate silver and porcelain, 17th- and early 18th-century dolls' houses, plus furnishings to give a glimpse of how the interiors of canal houses looked. Eighteenth- and 19th-century paintings, art objects from Asia, statues, lacquer work, paintings, ceramics, jewellery, weaponry and the textile and costume collection are also visible; the accessible garden, filled with Golden Age gateways and architectural fragments on the west side, is an oasis of rest once you've had your fill.
Book online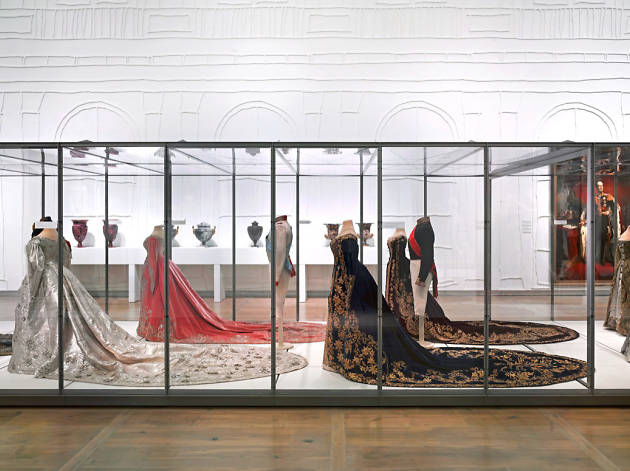 Hermitage Amsterdam
An outpost of St Petersburg's Hermitage museum opened in Amsterdam in 2009 with a star-studded, 30-hour ceremony. Set in a former 19th-century hospital complete with 17th-century courtyard, the building has two vast exhibition spaces, a concert hall and a restaurant. The museum mounts two exhibitions a year, borrowing items from the three-million-strong collection of its prestigious Russian parent. The Hermitage's riches owe much to the collecting obsession of Peter the Great (1672-1725), who came to Amsterdam to learn shipbuilding and the art of building on waterlogged ground – the latter knowledge he applied to his pet project, St Petersburg. Peter befriended local doctor Frederik Ruysch, perhaps the greatest ever anatomist and preserver of body parts and mutants in jars. Ruysch enjoyed constructing ghoulish collages with gall and kidney stones piled up into landscapes; dried veins woven into lush shrubberies and testicles crafted into pottery. The scenes were animated with dancing foetus skeletons. After kissing the head of a preserved baby, Peter paid Ruysch 30,000 florins for the lot (much of it is still on display in St Petersburg's Kunstkammer collection). Some of Peter's prized souvenirs – including Rembrandts – came for a visit in 2013 during an exhibition dedicated to the great man. Other exhibitions included 'Gauguin, Bonnard, Denis', 'Greek Gold' and 'Nicolas and Alexandra'.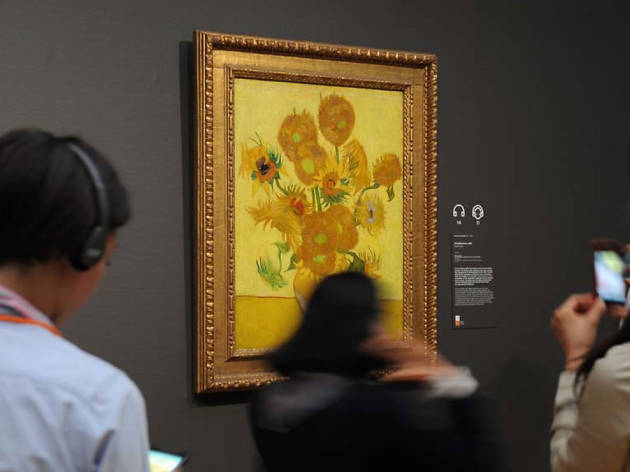 Van Gogh Museum
As well as the bright colours of his palette, Vincent van Gogh is known throughout the world for his productivity, and that's reflected in the 200 paintings and 500 drawings that form part of the permanent exhibition here. In addition to this collection, there are also examples of his Japanese prints and works by the likes of Toulouse-Lautrec that add perspective to Van Gogh's own artistic efforts. After a major and impressive refurbishment, the enlarged Rietveld building remains the home base for the permanent collection, while the new wing by Japanese architect Kisho Kurokawa is usually the home to temporary exhibitions that focus on Van Gogh's contemporaries and his influence on other artists. These shows are assembled from both the museum's own extensive archives and private collections. Do yourself a favour and get there early in the morning, though: the queues in the afternoon can get frustratingly long, and the gallery unbearably busy. And it's worth noting that Friday evenings often feature lectures, concerts and films.
Book online
See more museums in Amsterdam
Discover the best things to do in Europe
See more