Arts & Culture
The best in art, museums, theater, dance, opera and performances in Austin
Ongoing art exhibitions
Best museums in Austin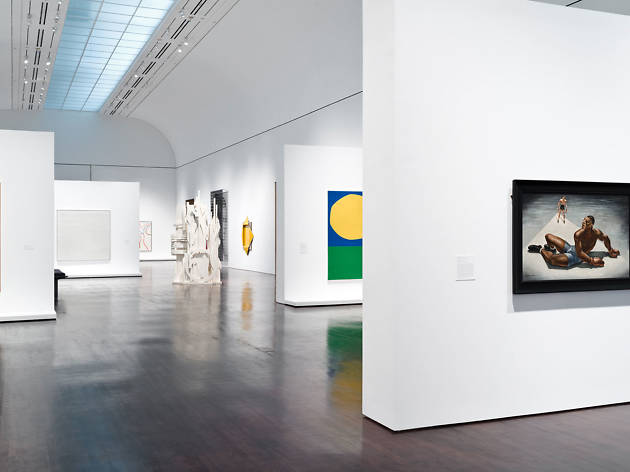 Blanton Museum of Art
As one of the "foremost university art museums in the country … [with] one of the largest and most comprehensive" permanent collections of art in Central Texas—more than 17,000 works—the Blanton, located near the iconic UT Tower on the Longhorns' campus, is the spot for museum aficionados (whether local or visiting) in ATX. Not to get too cliché, but there literally is something for every type of art lover: dazzling interactive installations; a plethora of European, Latin American and Contemporary American paintings; rotating temporary exhibitions (we're getting one on Andy Warhol's oft-overlooked book art in October 2016); and, of course, the massive and immersive "Stacked Waters" piece, a permanent installation by large-scale sculptor Teresita Fernández that encases the museum's entire central atrium with an awe-inspiring underwater illusion. With more than 124,000 square feet to explore, the Blanton is one of those museums that one can visit over and over, week after week, year after year, and always find more hidden gems to admire and learn from.
Book online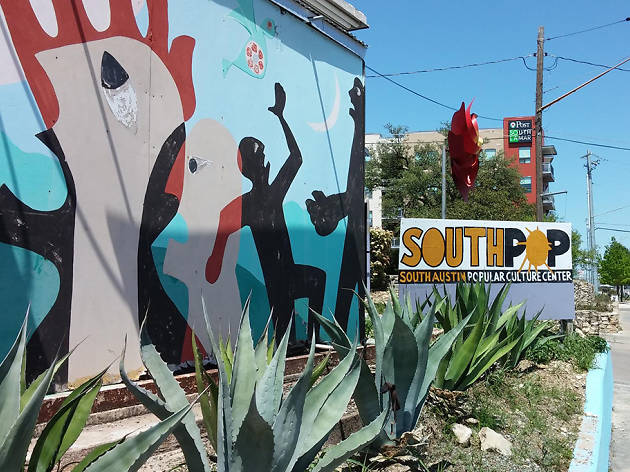 South Austin Museum of Popular Culture
If you're lucky enough to encounter 'em, native Austinites are always ready to hand down insider tidbits of the city's music history by relating countless oral tales, but there's something particularly compelling about gleaning details of the city's golden era of music via physical artistic works. For that, you'll want to make a trip to the South Austin Museum of Popular Culture, which specializes in collecting and displaying music posters dating from the 1960s to present. The gallery also regularly exhibits photography, painting, clips from publications, film/video and other ephemera chronicling the Live Music Capital of the World's sonic history. Unlike aesthetically similar pieces at the Mondo Gallery, these works—which since 2004 have grown into an archive of more than 3,000 objects plus upwards of 10,000 images, photographs, sound and video files—aren't for sale. But it's a certified non-profit contributing tens of thousands to the local economy, so you can always feel good about making a donation while satiating your music-related art fix.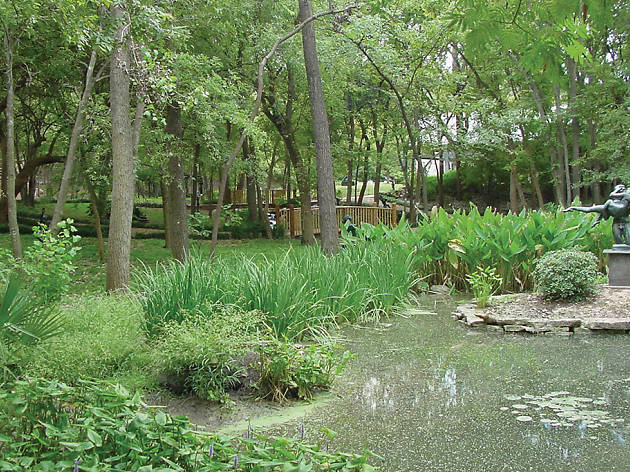 Umlauf Sculpture Garden & Museum
One quality that makes Austin so special is its dedication to preserving green spaces while building up its bustling metropolis around them. One of those many essential spots is the Umlauf Sculpture Garden and Museum, located south of the river at the edge of the Barton Hills neighborhood. With rotating exhibitions in its museum space and four acres of beautifully maintained gardens, ponds and dozens of bronze and stone sculptures donated by notable co-namesake Charles Umlauf (his wife Angeline planted the initial flora), anyone looking for a genuine ATX art-meets-nature experience should make it a point to pop in before or after exploring adjacent Zilker Park and Barton Springs Pool. It's a perfect spot for an afternoon picnic and/or open-air nap.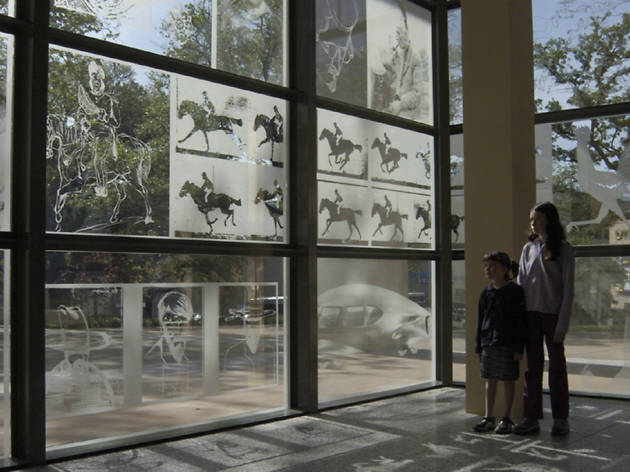 Harry Ransom Center
The mission statement of this humanities research library and museum located at the heart of UT Campus reads: "encourages discovery, inspires creativity, and advances understanding of the humanities for a broad and diverse audience through the preservation and sharing of its extraordinary collections." It's a mission that has been handily achieved since opening in 1957 via 36 million literary manuscripts, 1 million rare books, 5 million photographs and more than 100,000 artistic works. A simpler way of putting that mission: the free (that's right, free) institution is dedicated to keeping Austin weird by promoting arts of all sorts. Permanent exhibitions include the Gutenberg Bible (one of five complete copies in the U.S!) and the First Photograph (developed on a pewter plate for a full eight hours by Joseph Nicephore Niepce in mid-19th-century France!!), and past showings comprised pieces ranging from the whimsical artwork of Alice's Adventures in Wonderland to photographer Eli Reed's intense The Lost Boys of Sudan. Fair warning: the galleries will be temporarily closed through August 14, 2016 to upgrade the lighting system. In other words, don't miss these works looking more brilliant than ever before under state-of-the-art illumination in the near future.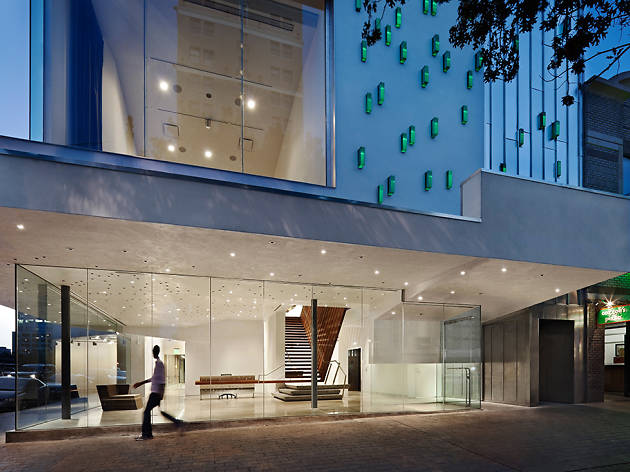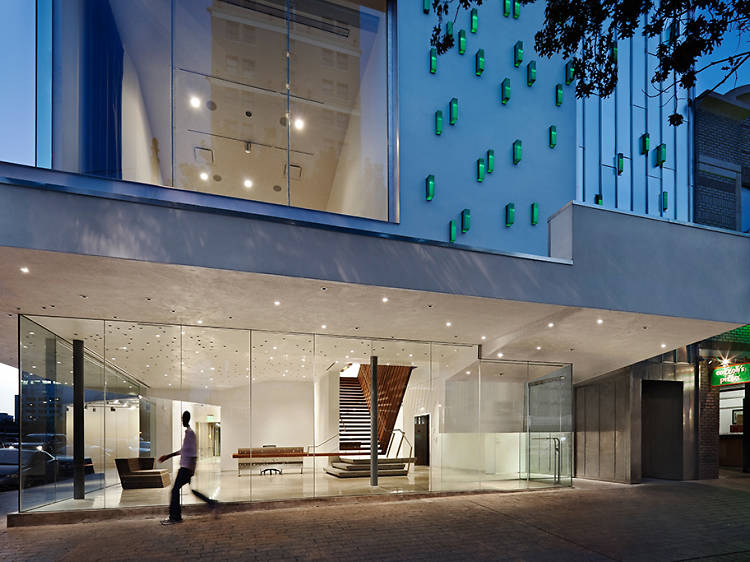 The Contemporary Austin
With the Contemporary Austin, there's more than meets eye. For starters, it's one institution with two locations: The Jones Center downtown, and the 14-acre Laguna Gloria site just a bit further northwest. The former is closed until November 2016 for renovations, but typically hosts various contemporary exhibits and the building itself—outfitted with a projector screen visible from the street at night—functions as a standalone architectural installation piece. The latter houses an art school, the installation-ready Gatehouse Gallery and the recently expanded Betty and Marcus Sculpture Park, which to date has featured pieces by many acclaimed artists including John Grade, Charles Long, Paul McCarthy, Jim Lambie and Monika Sosnowska, among others. If you're looking to explore an authentic link between "contemporary art and the fabric of [Austin] city life" with roots dating back more than a century, the Contemporary belongs near the top of your list.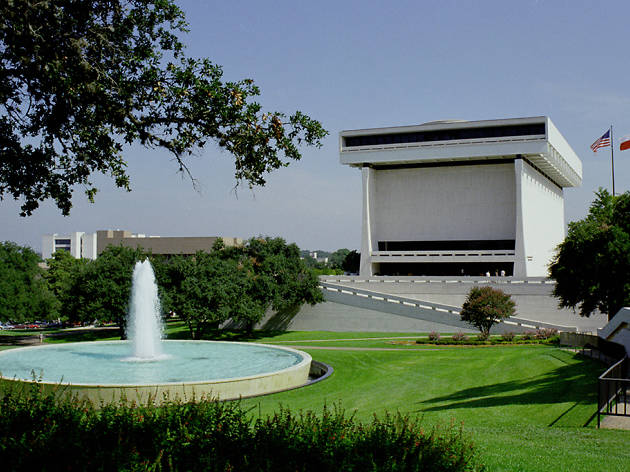 Lyndon Baines Johnson Library and Museum
What's so special about a library full of the 36th POTUS's things? It's not just any hodgepodge collection; the 30-acre site and its 10-story building located next to the football stadium on UT Campus houses and displays more than 54,000 objects from all over the world—ranging from Middle Eastern antiquities to Oval Office furniture—donated by the President and Mrs. (Lady Bird) Johnson, their friends and associates. Alongside an additional 45 million pages of documents, 650,000 photos and 5,000 recordings, the collection doesn't just portray a presidency, it provides a detailed snapshot of U.S. culture and politics in the 1960s. If you're planning a visit, make sure to check the website for special exhibitions—the recent "Ladies and Gentlemen … the Beatles!" run was a blast for history and music buffs alike!
More museums in Austin