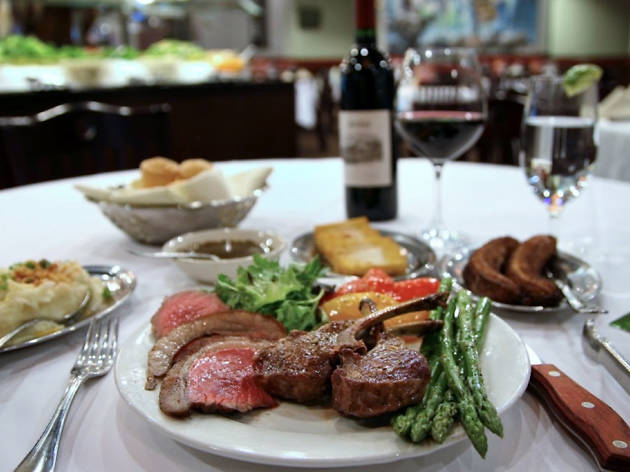 The best Austin steakhouses
Austin steakhouses bring the meaty goods, with high-end wagyu temples, Brazilian steakhouses and old-school Texas restaurants
We love our meat in Austin, and while we're famous for the stuff that comes from the pit (check out our guide to the best BBQ in Austin if that's your thing), our Austin steakhouses are some of the finest odes to the cow in Texas. Rib eyes, filet mignon, tomahawk, sirloin, NY strip and wagyu hold sway over many a menu in town and we wouldn't have it any other way—getting a taste of some of that action should be near the top of your list of things to do in Austin. Whether you're looking for charred, crusted, topped, smothered, slathered, buttered or blue, there's an Austin steakhouse willing to oblige your deepest carnivorous desires. And of course, a set of great bars in Austin to wash it all down at once you're done. Bib up, and get eating.
Follow up your steak with a classic cocktail
Head to one of Austin's best cocktail bars after a luxurious steak dinner.