Best vegetarian and vegan restaurants in Bangkok
Meatless venues even carnivores would cheer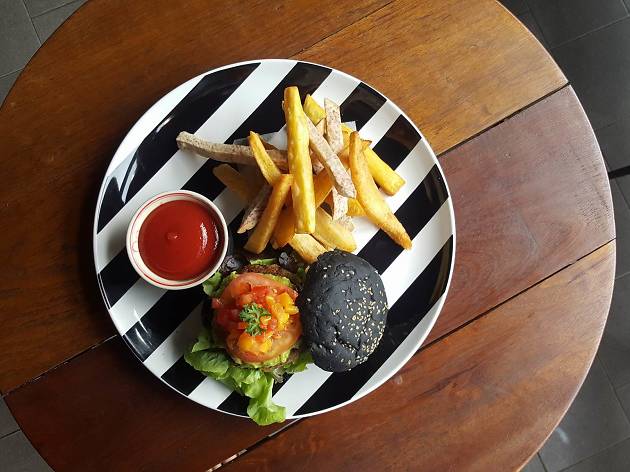 Sure, this town has its fair share of steakhouses, burger food trucks and moo ping stands, but Bangkok is more than just a meat eater's paradise. While vegetables get its fair share of menu love, it's about time we shined a bit more light on how delicious, not to mention versatile, they can truly be when given proper attention. We spread the glory of greens and round up the best vegetarian and vegan restaurants in the city, from bohemian granola-peddling haunts, to meat-free Italian institutions, to cafes touting the possibilities of broccoli.
Best vegetarian and vegan restaurants in Bangkok
For more than two decades, Anothai has been a trusted friend to discerning vegetarians who demand more than stir-fried tofu. Its inventive, globetrotting menu – inspirations look to Thai, Italian, Indonesian and Japanese cuisine – finds success even with omnivores and guilt-ridden carnivores looking to improve their karma.
This homely all-day venue has been known for its charmingly raggedy features starring eclectic décor that comes with unpretentious service. You'll find the likes of teriyaki burger made of tofu and onion, raw zucchini pasta with tomato sauce and puréed cashew cream and whole wheat pancake with rich plant-based chocolate mousse.
This go-to spot for the vegan-based grubs has been known for saving the notorious meatless dishes and turning them into trendy and flavorful creations. The selection spans from simple Western-centric salad and burger (go for the bestselling broccoli charcoal and quinoa burger) to local-inspired bites like Isaan platter (all vegan) and mushroom phad kha prao with brown rice.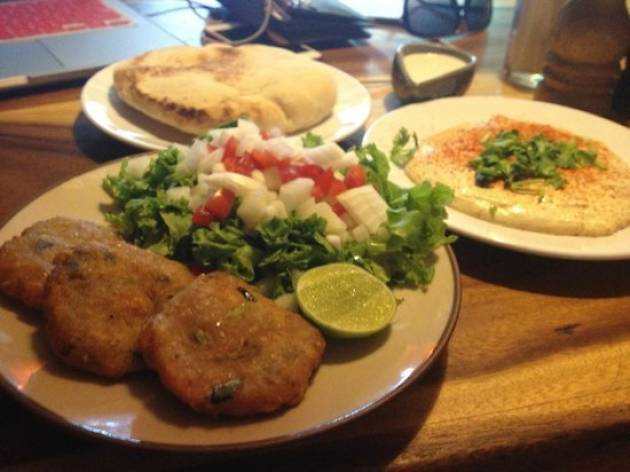 The city's bohemian contingent and hippie tourists has been showing love to this vibrant venue and its worn-in, carefree-look. The creative menu gathers vegetarian and vegan world dishes with pitch-perfect flavoring like aloo gobi with dal and rice and tempeh veggie burger with a piquant mustard sauce.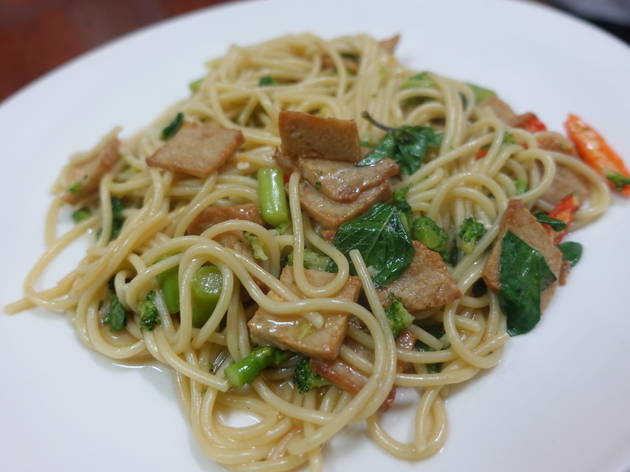 Long-standing Italian restaurant Govinda silences detractors of vegetarianism by proving that meat-free dining can also be filling, flavorful and oh-so-indulgent. Many classic Italian dishes are present and accounted for: ravioli, melanzane parmigiana, minestrone, insalata cappricciosa and pizza salami (with soy sausage, of course).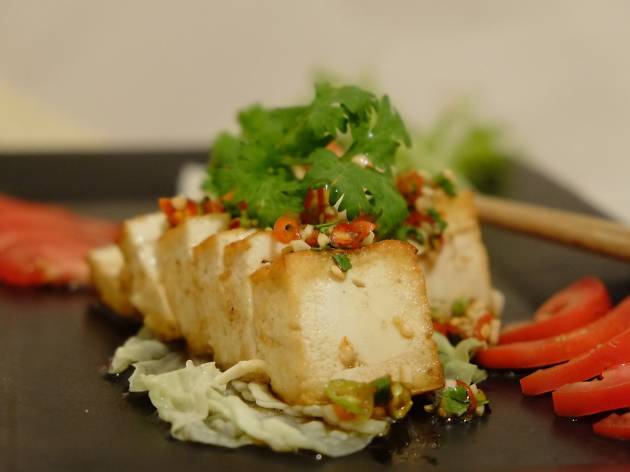 Its location in the Bangkok Mediplex Building in Ekkamai might be uninspiring but the meat-free Thai menu like spring rolls of mixed veggie salad with peanut sauce and red "duck" curry with tofu does more than enough to pull in the local veggie crowds.
Unlike new-wave herbivore hangouts, this mature Asoke spot makes no attempt to cloak tofu and meat substitutes in elaborate disguises. Instead, May Veggie Home makes a virtue of modest ambitions with vegan takes on old-school Thai and Western comfort food.
The food many not be 100-percent vegetarian (seafood features on the menu) but the reasonable prices and health-conscious twists (no MSG, food coloring or preservatives, only good-quality oil and properly fermented soy sauce) on Thai and Western favorites still make Na Aroon well worthy of a pilgrimage for any student of vegetarianism.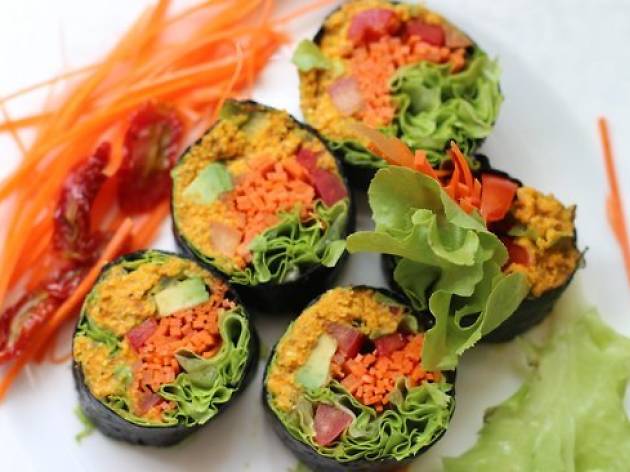 There's a raw food solution to any craving at Rasayana. Pasta? Check, in the form of chewy and satisfying zucchini noodles topped with a fresh and spicy marinara sauce. Pizza? Oh yes. The mushroom pizza has a flaxseed and mushroom base and is topped with sauce and vegetables.
With three mall outlets and one stand-alone restaurant in Sukhumvit 24, Veganerie is one ofthe Bangkok's key player in churning out delicious plant-based dishes ranging from breakfast-perfect grubs like pancake and waffles to more fulfilling choices like massasan curry with rotibread and vegan "pull-pork" burgers.