Things to do in Soi Kasemsan 1 and 2
Behind BACC, there are so many hidden spots to be discovered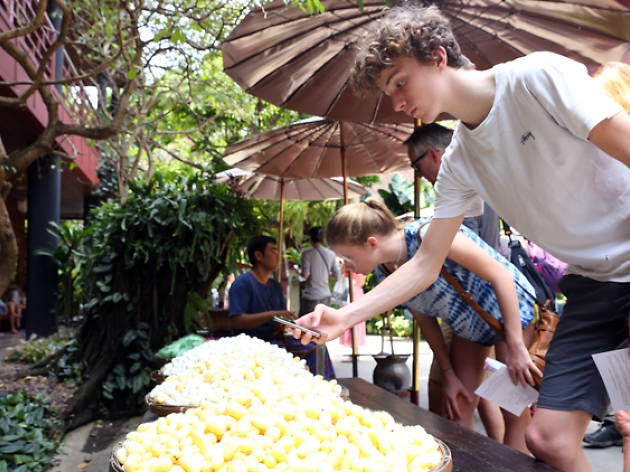 Usually overshadowed by the vibrancy of teen central, Siam Square, Soi Kasemsan, located behind Bangkok Art and Culture Center, is actually a neighborhood that offers an alternative side to the city's cultural scene. Charming sights and untold stories lie hidden in the sois, awaiting your discovery.
Things to do in Soi Kasemsan 1 and 2
The revival and global fame of Thai silk owes much to Jim Thompson, a US architect who came in Thailand at the end of World War II with the OSS (now the CIA) and settled.
This imposing structure is one of the best modern art museums in the country, featuring exhibitions of established and emerging artists from Thailand and around the world. 
The blending of Thai and Western architecture echos around in the Hua Chang Heritage Hotel. The white clean lobby is mismatched with the red, gold, and metallic couch and sofas creating the contemporary atmosphere that you can't help but have a snap before you even checked-in.  
This shop is a must for pour over coffee lovers who would love to see how coffee is made without any automatic machines.
Boutique hotel Lit Bangkok features state-of-the-art design created by VasLab, one of the most respected Thai design agencies in the city, but it's also worth visiting for this small beer corner located on the steps in front of the hotel. 
Happening shop has everything from artist designed tees, vinly colletions to books and other designed products from young artists. It also aims to be a place for artists and book tours, press conference, or even workshops.  
This Thai fashion brand focuses on the use of unconventional materials. Its latest collection features a swimsuit made from transparent neon-colored plastic.