Time Out Barcelona English Edition
Your ultimate guide to Barcelona, the Time Out Barcelona English Edition magazine, is available at newsstands at the start of each month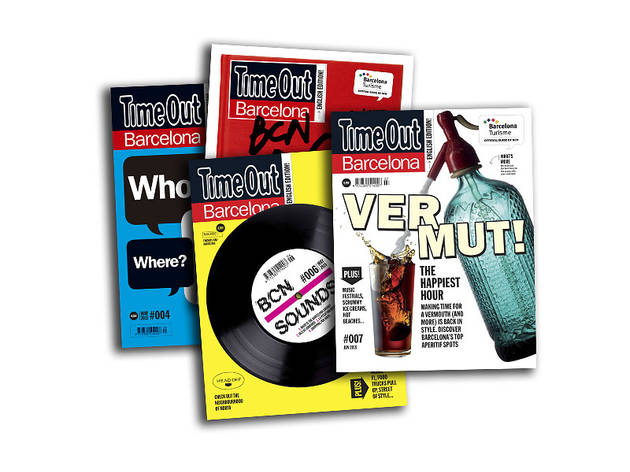 Time Out Barcelona English Edition is your essential guide to getting the most out of the Barcelona every month.

The monthly magazine is published in English and offers 66 pages of reviews and recommendations by independent experts on the best bars and restaurants in Barcelona, theatre and cinema premieres and reviews, the top cultural events, the biggest club nights and loads of ideas for going out with the family.

Look for Time Out Barcelona English Edition at the city's newsstands, and you'll get not only this but you'll also find listings of current happenings and suggestions of how to best spend your time in Barcelona if you're just in town for a couple of days, learn a bit about the locals and the history of the city, and discover top shops for the latest trends and ideas for gifts to bring home with you.

Where to eat, which bars to hang out in, the best LGBT parties to go to, mini getaways out of town, top art exhibitions to visit, plenty of listings of what's on and more are all waiting for you in the current month's edition of Time Out Barcelona English Edition. Find out what's in store this month!