Music & Nightlife
Discover the best Berlin clubs, cabaret and places to see live music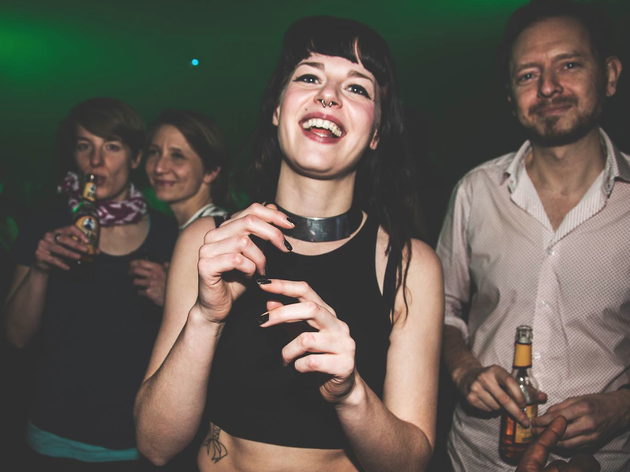 The 10 best Berlin club nights
Gothic raves and pop-up hip hop: the coolest club nights in the city (and the world?)
Read more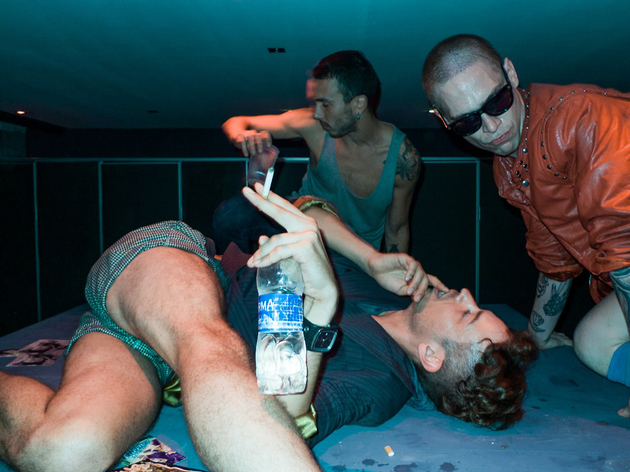 Gay parties in Berlin
Berlin's best gay, lesbian, transexual, drag and bisexual hoedowns
Read more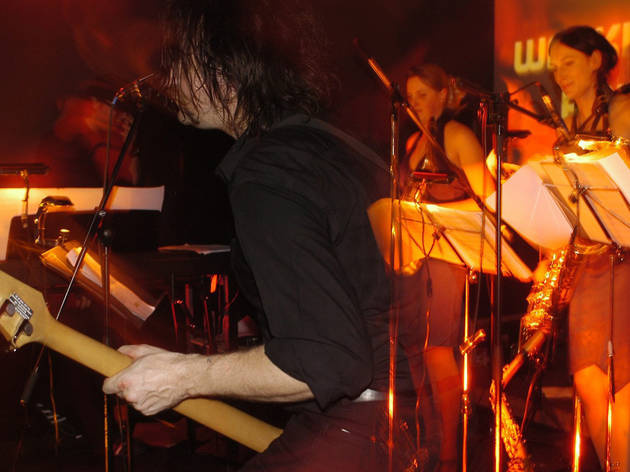 Berlin's best clubs and music venues
From pub gigs to mosh pits, get into Berlin's kaleidoscopic music scene
Read more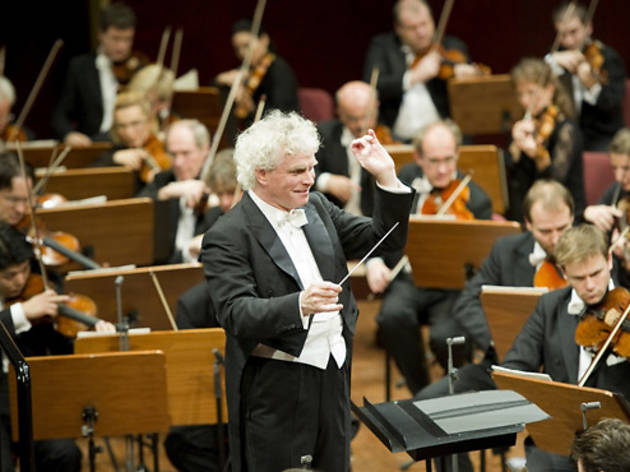 Orchestras and operatics
Berlin is the world's undisputed classical capital. Allow us to conduct you to orchestral fulfilment…
Read more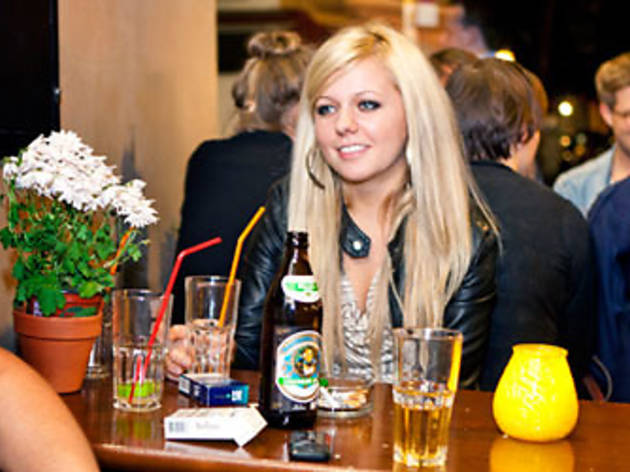 Bars and clubs in Neukölln
Where to start a night out in Neukölln
Read more
Where to see live music in Berlin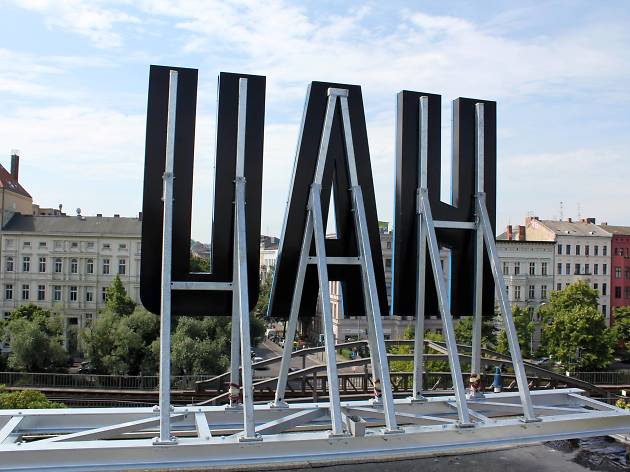 HAU
An excellent example of the way Germany deals with bridging the gap between state-subsidized high culture and its underground performance scene. Hebbel am Ufer is actually a fusion of three different theatres in Kreuzberg, providing a space for younger, more experimental work ranging from drama, music, dance, talks and a strong cultural outreach programme. It provides facilities of international standards to travelling artists who in other cities might otherwise have to make do in low budget surroundings, and is testament to Germany's extremely generous dedication to arts funding at all levels. Popular global projects like the Complaints Choir, which brings together a city's local residents to vocalize their irks, find their home here, as well as concerts by indie tastemakers like Destroyer and Zola Jesus. Other locations: HAU1, Stresemannstrasse 29; HAU3, Tempelhofer Ufer 10.
Read more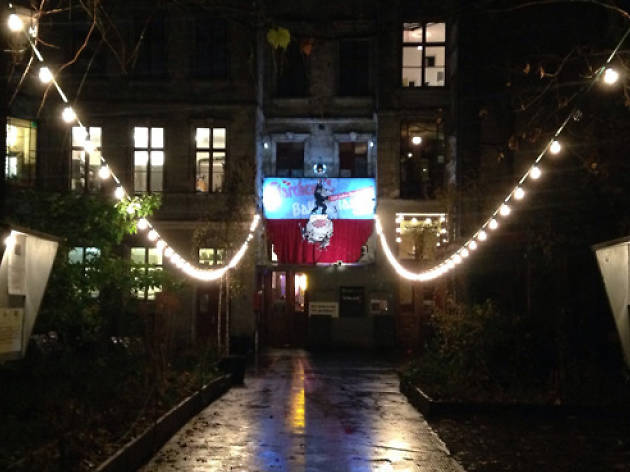 Clärchens Ballhaus
For a taste of Berlin nightlife of a different era, head to this wonderfully original dance hall located in the middle of Mitte's smart gallery district. In operation since 1913, it has had its fair share of ups and downs, but one thing has stayed constant on its floor – the familiar tappety-tap of a ballroom quick step or foxtrot. The Ballhaus actually has two ballrooms: the vast ground-floor space is lined with silver tinsel streamers and a spacious dance floor is ringed by wooden tables bedecked with white tablecloths and candles, a huge disco ball spinning overhead. Upstairs is another room that never fails to elicit gasps of awe from first-time visitors. Smaller but with high ceilings and a fin-de-siècle vibe, the chandeliered Mirror Salon has huge cracked mirrors, ornate moulding work and candlelight, transporting guests straight back to the 1920s. There's a full roster of events throughout the week with lessons available, tango on Tuesdays or waltz on a Wednesday, while weekend evenings descend into more of a free-for-all with a live dance band performing to the mixed crowd.
Read more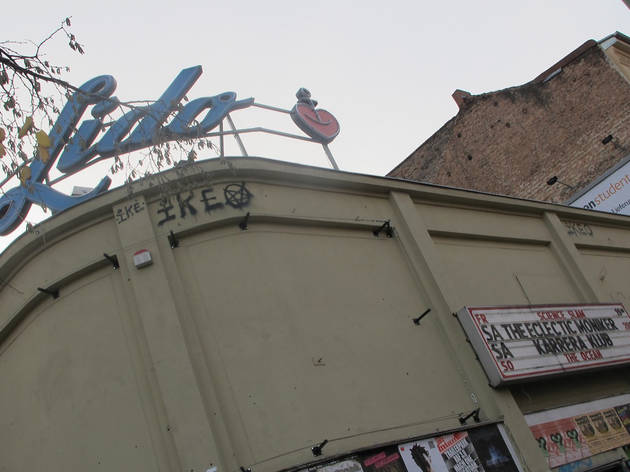 Lido
A true Kreuzberg institution, this indie concert venue was a cinema in the 1950s and retains its curved bar and neon signage. Iggy Pop and David Bowie went on to produce some of their best work after shacking up together here in the late '70s and since then the rock and indie scene has been somewhat in the shadow of the never-ending techno party. Karrera Klub, usually on Saturdays at Lido, has championed guitar-driven music in the city for over a decade now, always featuring a live gig and then going all night with DJs playing indie dance classics. Otherwise, there is a regular programme of live music with all types of acts, from the avant-garde like Laibach and Lydia Lunch to more contemporary bands like Kurt Vile and These New Puritans.
Read more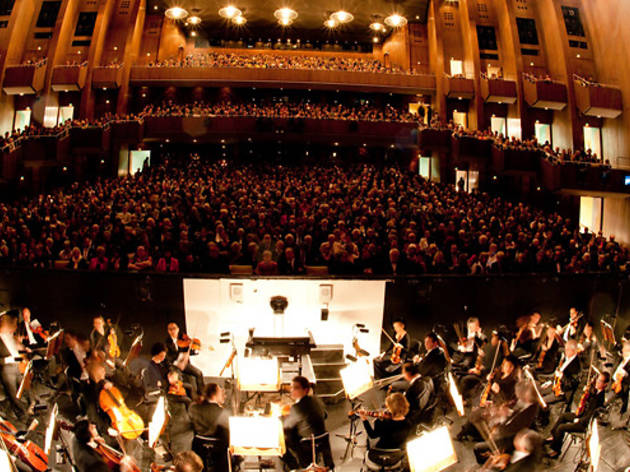 Deutsche Oper
Posters on the U-bahn proclaim Berlin Opernhauptstadt (opera capital) – and with reason. Not only does Germany have one-seventh of the world's opera houses, but Berlin itself can count on three state-subsidised opera houses – a record not even matched by Italy. This cultural richness is not only a legacy of the city's long artistic heritage but also of its Cold War division. East and West Berlin were both awash with state subsidies in a bid to demonstrate the cultural supremacy of communist and capitalist philosophy. After reunification there was twice the amount of everything, and, as a result, Berlin now boasts enough classical music for two (or maybe three) cities. The austere concrete Deutsche Oper building contains a stark modernist interior built in 1961 by Fritz Bornemann. Under the current directorship of Scotsman Donald Runnicles, the repertory combines visually striking adaptations of classics like Don Giovanni and Rigoletto with modern works by Benjamin Britten. Cheaper tickets usually sell out in advance but it's worth arriving an hour early to try for returns.
Read more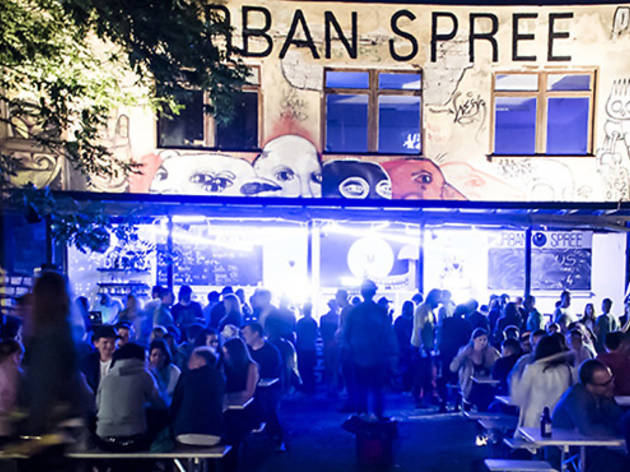 Urban Spree
This new arts centre is doing much to revive the somewhat moribund area by Revaler Strasse in Friederichschain known as the 'clubbing mile'. The re-purposed industrial buildings are something of an adult playground, with clubs, concert venues, bars and even an outdoor climbing wall on offer, but has seen its popularity wane in recent years. Urban Spree, the new project from the French crew behind the much-missed HBC, houses an art gallery, concert hall, studio spaces and Bunsmobile food truck, with an emphasis on the experimental and DIY. There are frequent performances and concerts, ranging from freeform jazz, to acid-folk and improvised instrumental noise. Look out for gigs by far-out noiseniks Psychic Ills and ex-Can frontman Damo Suzuki, as well as the occasional curveball like hip-hop mega-producer Swizz Beatz.
Read more
SEE MORE MUSIC VENUES in Berlin