Hull-House announces Vice Lords exhibit
By Madeline Nusser Tue Jun 5 2012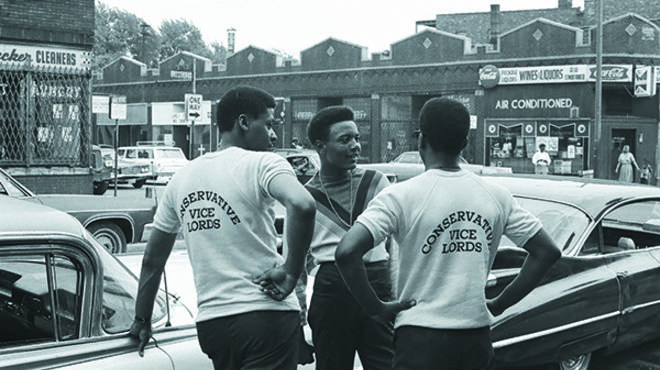 Cupid, left, and friends wore CVL sweaters with pride. Circa 1968. Photograph: CVL Inc. courtesy Bobby Gore Photograph: CVL Inc.
Today, Hull-House Museum announced a soon-to-open exhibit on Chicago gangs, titled "Report to the Public: An Untold History of the Conservative Vice Lords."
According to Hull-House education coordinator Lisa Junkin, "The Conservative Vice Lords were incorporated as a not-for-profit organization during the late 1960s by Vice Lords members who decided to enter the civic realm." Junkin adds: "This exhibition doesn't glorify or demonize gangs...rather, it challenges widely held views of gang members as unredeemable thugs through an untold story of the Conservative Vice Lords fighting for the life of their community."
The exhibition, a collaboration between the museum and former gang members, includes objects, videos and audio interviews. At the opening, visitors can meet former CVL members. The exhibit, located off site from the Hull-House, opens June 22, 5:30–8pm at Art In These Times (2040 N Milwaukee Ave).
You might also like
---
Send tips to:
Laura Baginski, Editor (@TimeOutChicago)