Xrivo.com
Social networking for beginning writers.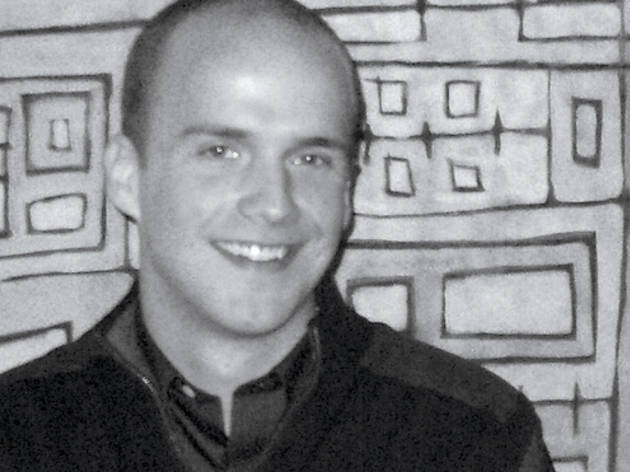 On my bookshelf sit works with titles I don't recognize. One concerns a drunk woodpecker, another is simply titled "history repeating." I don't know the authors, either, but that's kind of the point. The latest social networking site aimed at writers, Xrivo.com (pronounced "zree-vo," a play on scrivo, meaning "I write" in Italian) hopes to distinguish itself from the hordes of similar sites by appealing to the nonprofessional writer: the kid just out of school (like two of its two founders) or anyone just beginning to explore their inner Keats, posting writing to the virtual bookshelves of readers like me.
In fact, Xrivo is the first job out of college for friends Alex Boston and Joseph Roza. The two met in 2005 while in high school, at what Boston calls "summer camp for writers," the University of Iowa's Young Writers' Studio. They both went on to attend Iowa as undergrads, and got hooked on the writing workshop environment. But after Boston, 23, graduated, he persuaded Roza, 22, to leave school early and start a website devoted to re-creating the workshop experience.
"I bought a giant drawing pad, that was our first investment," says Boston, recounting a trip back to Iowa City to hang out with Roza. "We spent all weekend talking about the site."
Boston was able to get his father, Jeffry, an entrepreneur, to bootstrap-fund the project, and the two spent eight months working with developers before the site launched in early August. The friends continue to work on the site full-time, and even live together in west suburban Wheaton.
Online social networking is to the contemporary writer as tavern social networking was to the writers of years gone by, and many companies have tried to take advantage of this. Francis Ford Coppola's Zoetrope.com has been around for more than a decade, but in the past few years, more and more have sprung up, encouraging writers to post their work, critique each other's writing, and even use the site as a submission engine for sending work out to magazines or publishers. Major publishers like HarperCollins have gotten into the game, as have independent publishers like Red Lemonade. Some even promise to publish crowdsourced books.
That actually marks a key difference between Xrivo.com and the above, Roza says. While the other sites seem geared toward career writers looking to leverage the network to publish their books, Xrivo.com appeals to a kinder side of the creative pursuit.
"The focus of our site is primarily to allow people to share the passion they have for writing," he says. "It's a one-stop location for people who are passionate about writing. It's more about a creative community."
I signed up for a Xrivo membership, and it did immediately feel different from a few of the other sites I've dabbled in. The design is clean and uncluttered, and the writing I found by clicking "DISCOVER" had more of a free-writing, LiveJournal feel than the Ploughshares also-rans that crowd other sites. Even if I were rudely inclined to share with you some of the stuff I found in there, I couldn't; copying is disabled. Though Roza and Boston say membership is building, it still feels a little sparse—if a user browses the "fiction" shelf, only six stories appear, three authored by Roza.
But the two say they have more features in the works, including ones that aim toward publication.
"As we left school, we really missed that active community we had there," Boston says. "And as young writers starting out, it can be daunting to submit your work to magazines. So we wanted to do something that gave us the same sort of fervor we fell in love with in school."
Membership is free at xrivo.com.