eighth blackbird and Third Coast Percussion at Millennium Park | Concert preview
New music bastions eighth blackbird team up with Chicago's favorite mallet raconteurs, Third Coast Percussion, for "A Steve Reich Celebration."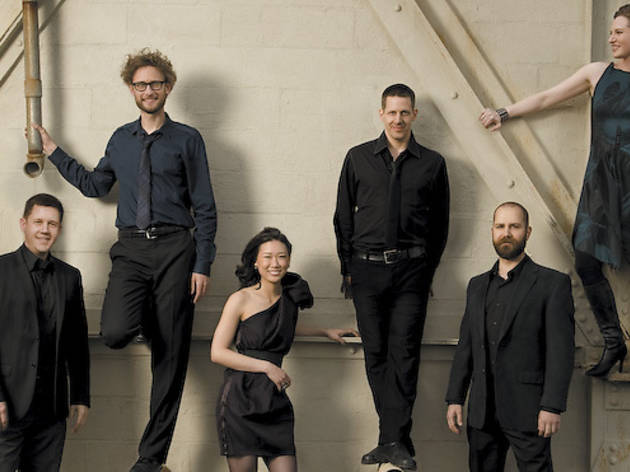 Thankfully, Millennium Park's most progressive series, Dusk Variations, has not yet come to a finale. Until Monday, anyway, when new-music bastions eighth blackbird team up with Chicago's favorite mallet wielders, Third Coast Percussion, for "A Steve Reich Celebration."
Not that the composer needs any more visibility, with musicians ranging from Sufjan Stevens to DJ Spooky regularly heralding his influence, but Reich's near-universal charm makes for a fitting close to the Dusk season. The "Double Sextet" garnered the New York native the 2009 Pulitzer Prize in music, and it's difficult to think of a better-suited ensemble to traipse though the jaunty, irrepressibly upbeat score than the blackbirds.
The marimba and vibraphone hocketing of Reich's "Mallet Quartet" creates, like the majority of the minimalist's oeuvre, a rippling tide pool and encourages meditation, a characteristic that will no doubt be magnified by the horizontal lawn crowd. But the real highlight on Monday is "Music for 18 Musicians." It is an obvious choice, but we're hard-pressed to think of a more transportive example of Reich's catalog.
Like a frenetic game of Pong, the marimbas invite in a bass clarinet line that, while not sinister, alerts the listener that something profound is unfurling. As the female voices peak through the sonic stratum, alternating sine waves of instruments course back and forth over one another in a blissful torrent of harmonic consonance.