Heikki Laitinen & Kimmo Pohjonen - Murhaballadeja: Murder Ballads | Album review
Fear and loathing haunt this captivating collection of Finnish folk songs.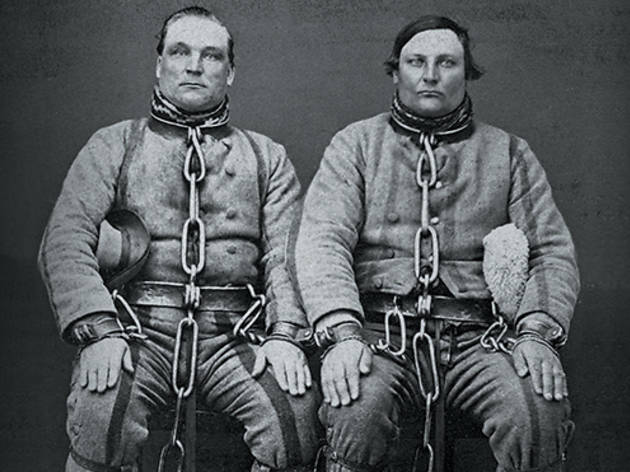 It's not often real-life killers grace the covers of classical-music releases, but it's also not often we come across an album so bleak, weird and captivating. A collection of Finnish reki songs, Murhaballadeja includes ballads of both praise and loathing for the perpetrators of violence. Accordion phenom Kimmo Pohjonen doesn't so much accompany the brutal texts delivered by fellow Finn Heikki Laitinen as musically conjure horrifically disorienting scenes.
Take track three, "Katrina," a medieval ballad in which Saint Catherine is tortured by being hurled down a hill in a wooden barrel studded internally with metal spikes. Pohjonen, whom some may remember from his excellent Uniko collaboration with the Kronos Quartet, cycles through dissonant clusters in the instrument's upper register before unleashing tiny screams of pain that quickly crescendo into a cacophony of thudding fingers and howling bursts of air as Katrina spins to her death.
The album's appealing weirdness is immediately evident in the next track, "Murha Musiikkittalossa." "Oh baby, baby, baby…" croons Laitinen, comically remembering love scorned, then bemoaning infidelity, leading to a vicious (and literal) knife stab in that "cheating heart" before the perpetrator is led away in chains. The combination of Laitinen's haunting vocalizations and Pohjonen's stunning text-painting makes this collaboration one of the year's finest, and strangest, releases.