Keith it real
Just like its founder, Dance for Life runs.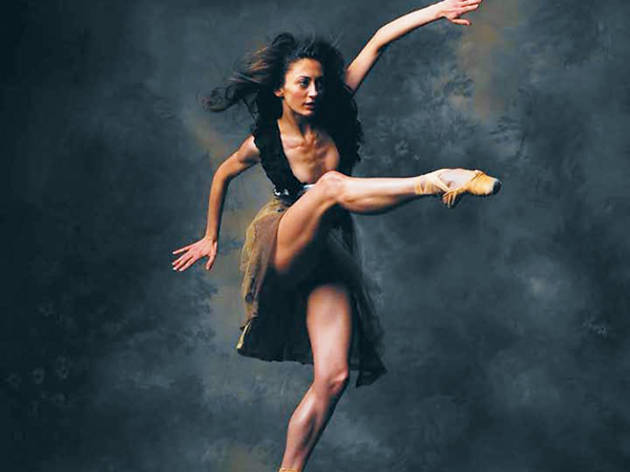 For 19 years, Dance for Life has been one of the industry's biggest nights. The fund-raiser pulls in around $300,000 annually for the AIDS Foundation of Chicago, dancers with life-threatening illnesses, HIV/AIDS awareness programs it initiated at the Tongabezi Trust School in Zambia, and local nonprofits that apply for single-year assistance. It's here again Saturday 21.
At a Loop Intelligentsia coffee shop recently, founder Keith Elliott, 51, showed up harried and a little late, explaining he was held up at his other job, but bursting with the positive energy of someone who loves what he does.
What's your other job?
I just graduated from Northeastern Illinois University with a degree in arts management, and my adviser [there] said, "Oh, I need someone with a degree in arts management." She runs the Ruth Page Foundation at the Ruth Page Center for the Arts.
Oh, Venetia Stifler.
Yeah—you know Venetia? Who doesn't know Venetia?!
So that'll fill the months between each Dance for Life?
Well, I work on Dance for Life from December to September—I take about two months off—but all the other events that I do just lay on top of each other.
Always a couple of pots on the fire.
A couple of pans going, yeah! They're all fund-raisers. It's just really fun to raise money and give it away.
How did Dance for Life start? You were still a dancer in the early '90s, at Joseph Holmes Chicago Dance Theatre.
We had a 52-week contract [there], but the board wasn't getting quite as much money one year, so they laid us off for the summer. I was bored, so I went to [Joseph Holmes's associate director] Harriet Ross with the idea. "Hey, Harriet: I'm bored!" And, like right now, I had too much coffee in me. "I want to present my own work to raise money [for AIDS] and give it away."
Your own choreography?
Uh-huh. And she said, "Oh. Your stuff sucks." She goes, "Get all the big guys in instead, give an award and raise some real money." I started making calls that day for an event in August, [when] everyone's on their off-season.
Dance for Life's gross in 2007 was about $275,000. Has it held in that neighborhood ever since?
It's been pretty consistent, yes. We'll gross anywhere from 275 to 350, and then it depends on our expenses how much we divvy out. The AIDS Foundation receives about 140 to 170, depending on the year.
How many organizations apply for the smaller, single-year benefits?
It varies. Sometimes three, five… Sometimes none, actually, and we'll go out and make selections all over the city. This year we have North, West and South Side beneficiaries. And we try to pick smaller organizations where $2,500 will really help.
The decision to move to the Harris Theater from the Skyline Stage at Navy Pier—
—Yeah, it was there for about 12 years.
—Was that because the Harris had just been built? Did they approach you?
Yes. One: They approached us, like, "Woo! Come on over!" And two, the Skyline couldn't accommodate us anymore in August because they began booking Cirque Shanghai every year.
Tell me about Chicago Dancers United and what part of the work that prong takes care of.
Chicago Dancers United is the four-person volunteer board [Elliott, Gail Kalver, Danny Kopelson and Harriet Ross] that keeps an eye on things, picks the beneficiaries and makes sure all the right administrative decisions are being made. And Gail's at River North [Chicago Dance Company] now, so she's in the Ruth Page building, which is great. I can just go up and chat with her.
Is it difficult to keep the community's focus on AIDS, to continue to care about it?
The AIDS Foundation has so much great momentum—people come aboard because they do still want to support, even if [AIDS] seems more like a chronic illness now than a terminal disease. And we [at Dance for Life] can join in on that momentum and add the aspects of joy. Fun. Being together to raise money for a good cause.
Is dance still part of your daily life?
Not so much. Being [around all the dance] at Ruth Page, and teaching master classes—I still do those. But it gets harder. Your body doesn't move as much as it used to.
Do you have problems getting all the companies to cooperate for Dance for Life?
Oh, it's really easy. Everyone's like, "Yeah, sure, we'll do it!" And we always have to remind them: ten minutes. No more than 13. And they still call us up: "We have this 20-minute piece, can we just sliiide it in?" But the only downfall—strike that, I don't want to say downfall [Laughs]. The only wish for Dance for Life is that we could present everybody. But you can only show so much dance in two hours. Our third year, we tried to have, I think, 13 companies and, oh my God, it went on for three and a half hours. People were leaving. You learn to scale down. Shorter is better.
Dance for Life returns to the Harris Theater Saturday 21.