Cannes Film Festival 2012 | Wrap-up
Short on discoveries, this year's fest reaffirmed the mastery of a handful of filmmakers.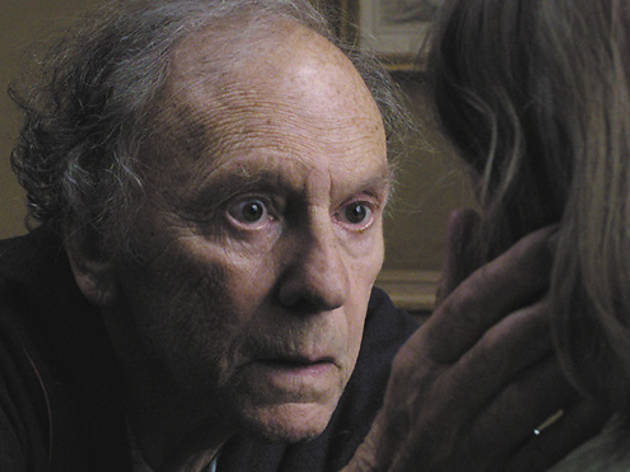 1/5
Jean-Louis Trintignant in Amour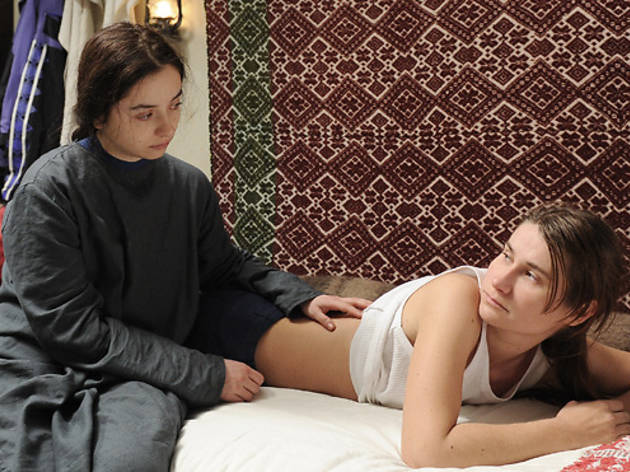 2/5
Cosmina Stratan, left, and Cristina Flutur in Beyond the Hills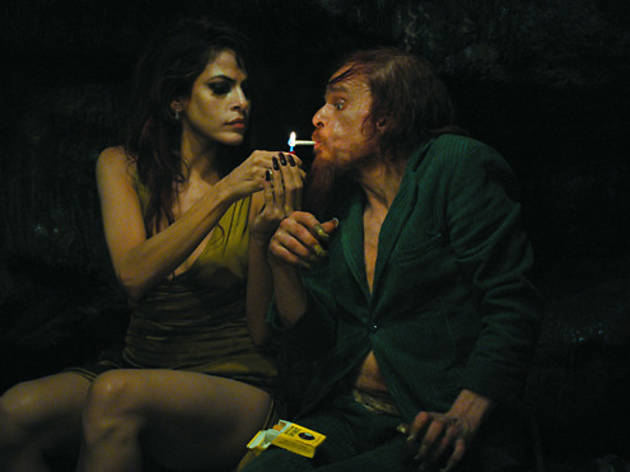 3/5
Eva Mendes and Denis Lavant in Holy Motors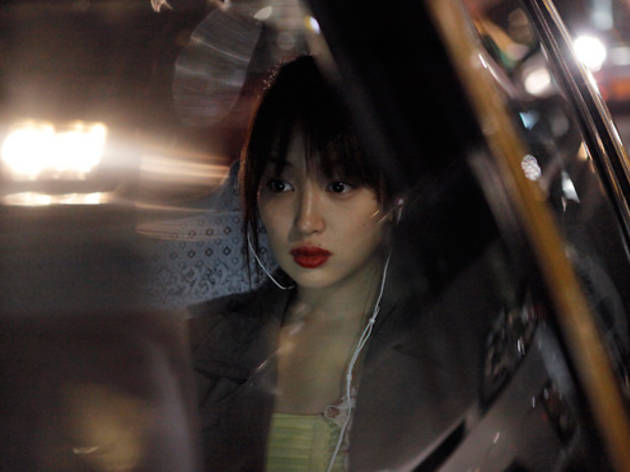 4/5
Rin Takanashi in Like Someone in Love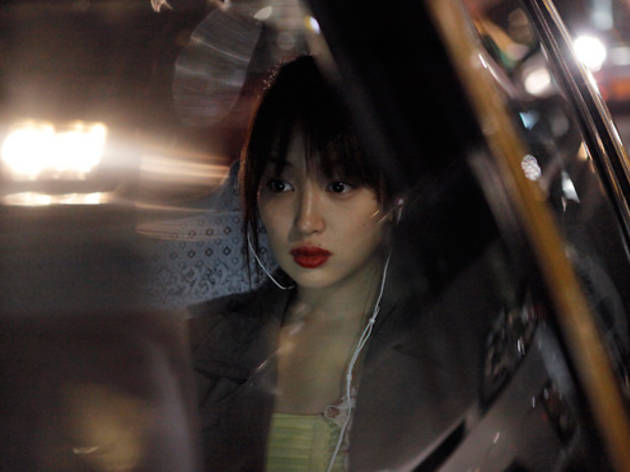 5/5
Rin Takanashi in Like Someone in Love
CANNES, FRANCE—France's annual state-of-the-cinema conference ended May 27 with a resounding affirmation of conventional wisdom. All of the major prizewinners—Michael Haneke (Palme d'Or), Matteo Garrone (the second-place Grand Jury Prize), Ken Loach (Jury Prize), Carlos Reygadas (Best Director) and Cristian Mungiu (Best Screenplay, plus acting honors for his film's two leads)—had received Cannes garlands within the last six years.
Did these auteurs break new ground (again)? Much was made of the unexpected tenderness in Haneke's Palme-winning Amour, in which a husband (Jean-Louis Trintignant) cares for his debilitated wife (Emmanuelle Riva). The film never blinks while watching a person degenerate into a shell of her former self, a process few directors have put onscreen in its full ugliness. Liable to provoke nostalgia in any cinephile (the stars are familiar from The Conformist and Hiroshima Mon Amour), this deeply moving film is nonetheless recognizable as the work of the audience-baiting disciplinarian who made Funny Games. Can't bear to look as Trintignant helps an immobile Riva sip water? Haneke's rigid camera ensures you must.
Another slow burn, and easily one of the festival's best, Romanian director Mungiu's Beyond the Hills plays like a compendium of recent Cannes hits, combining the friendship story of the filmmaker's 4 Months, 3 Weeks and 2 Days, the procedural aspects of Aurora and Once Upon a Time in Anatolia, and even the religious communities of Martha Marcy May Marlene and Silent Light. A young woman (Cristina Flutur) returns to Romania to retrieve her former orphanage-mate (Cosmina Stratan), now living with a cloister of Orthodox fanatics who aren't keen on the interloper's modernism. Tackling questions of faith, responsibility and isolation without ever allowing suspense to flag, the movie finds its director completely in control of his effect for 150 minutes.
Journalists arrived prepared for a glut of starry English-language films, but apart from Wes Anderson's wondrous Moonrise Kingdom, these were mostly DOA. Having left early, I missed David Cronenberg's Cosmopolis, Jeff Nichols's Mud and Lee Daniels's disasterpiece The Paperboy (in which Nicole Kidman reportedly urinates on Zac Efron). But this year's genre fare hardly measured up to Hollywood. Set in Prohibition-era Virginia, John Hillcoat's Lawless is a sketchily drawn fact-based drama of two bootleggin' brothers (an incomprehensible Tom Hardy and an inadequate Shia LaBeouf) fending off a Chicago gangster (Guy Pearce). Lacking excitement, it suffered by screening within 12 hours of a restoration of Sergio Leone's 1984 speakeasy opera Once Upon a Time in America—looking great, but not helped by 24 minutes of new, ill-preserved scenes that do little to clarify obscure plot points.
Walter Salles's On the Road might pass muster as an illustrated abridgement of Kerouac's novel, but it casts bland Sam Riley as Kerouac stand-in Sal Paradise; actor and script fail to capture the jazzy freedom of the Beat author's prose. Most disappointingly, Andrew Dominik's Brad Pitt–headlined Killing Them Softly makes for a surprisingly low-key follow-up to his magisterial Assassination of Jesse James. Reminiscent of a late-'90s Tarantino knockoff, the film labors to contrast its heist—two hapless crooks (Ben Mendelsohn and Scott McNairy) rob a poker circle whose boss (Ray Liotta) has already stolen from the group—with the 2008 financial meltdown. Insistent news clips freight the irritating wiseguy chatter with unearned significance.
A hit in the parallel festival Directors' Fortnight, Pablo Larraín's No proved far more politically trenchant. Following competing TV-commercial teams hired for Chile's 1988 referendum on Pinochet's leadership, the movie, deftly integrating the original clips, illustrates a few salient points: Political advertising is mercenary, not personal; hope motivates more than outrage; and ethics aren't crucial to success. Gael García Bernal plays a bemused ad whiz quietly eager to sell Chileans their own freedom.
A different sort of '80s throwback, Leos Carax's Holy Motors marks a triumphant return for the former superstar of that decade's cinéma du look movement. Less visually suave than the director's great Lovers on the Bridge, it stars frequent collaborator Denis Lavant as the filmmaker's surrogate, a man traveling by limo who assumes various guises (a homeless woman, the sewer monster from Carax's short "Merde") for reasons never quite clarified. It's the sort of movie in which Eva Mendes gets wrapped in a burqa and Kylie Minogue appears for a musical number. For all its indulgences, Motors feels endlessly creative, with the ambition and debate-ready ambiguities the fest otherwise lacked.
Still, the award for enigmatic mastery goes to Abbas Kiarostami for his Japan-set Like Someone in Love—which, simply described, chronicles an encounter between a bored youth (Rin Takanashi) and an elderly professor (Tadashi Okuno). As in Kiarostami's 2010 masterpiece Certified Copy, the narrative hinges on white lies and mistaken assumptions: An old man is taken for a grandfather, a girl is perceived as his granddaughter, and an escort is treated as a genuine paramour. Ravishingly shot, demanding multiple viewings, this economically constructed puzzle was taken by many as baffling—as opposed to something like great.