How to Train Your Dragon 2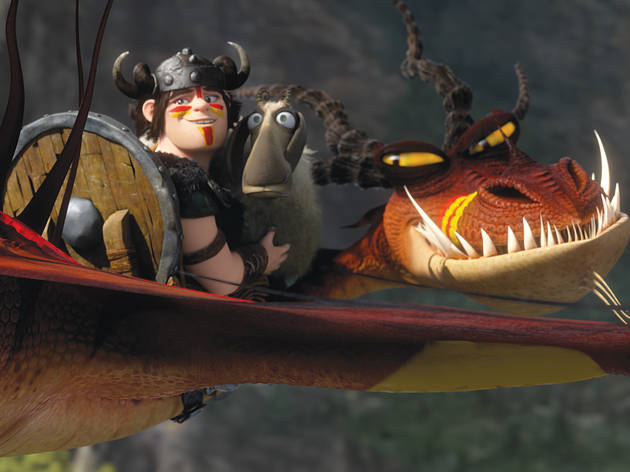 This follow-up to the 2010 animated hit flies into theaters on the back of an enormous amount of goodwill toward its teen hero, Hiccup, and his tamed winged beast, Toothless. It's five years later now, and the story sees a more stubbly Hiccup (voiced again by Jay Baruchel) scoffing at the idea of one day becoming his Viking tribe's chief. Yet events soon force him to embrace adulthood more quickly than he'd like. First he encounters another tribe intent on capturing dragons, and then a difficult shake-up in his family rocks the foundations of his world.
Hats off to Dreamworks for offering some bold surprises in a respectable sequel filled with moments of humor and emotion among its ample noise and movement. There are some terrific details amid the 3-D animation: The pig-tailed, oversize red beard sported by Hiccup's father, Stoik (Gerard Butler), is a highlight, while the filmmakers make great efforts to indulge the snow, rock and ice of the film's landscapes. This is a more rugged affair than, say, Frozen, and any admirers of that film might find themselves yearning for a few more songs and a little less testosterone. Astrid (America Ferrara) is now Hiccup's girlfriend, so there's a touch of romance, and Cate Blanchett voices an unexpected, scene-stealing new character. But any gentler, quieter lulls are just downtime between the scenes of flight and combat that dominate the movie.
Release details
Rated:
PG
Release date:
Friday June 13 2014
Duration:
102 mins
Cast and crew
Director:
Dean DeBlois
Screenwriter:
Dean DeBlois