Rental giants
At a time when little red envelopes rule the movie-rental landscape, two local video shops' inventories of hard-to-find films attract a loyal, geeky following.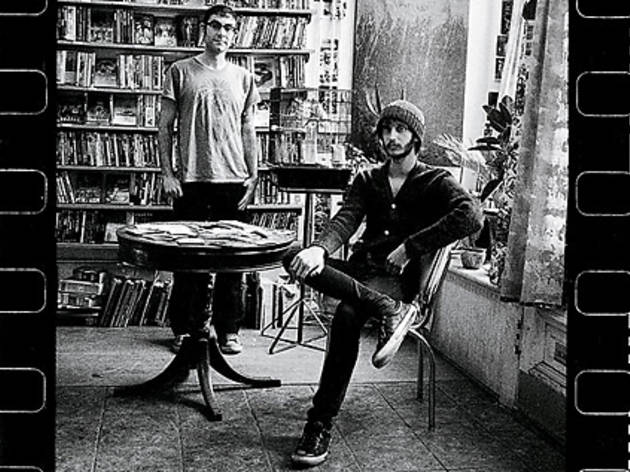 1/5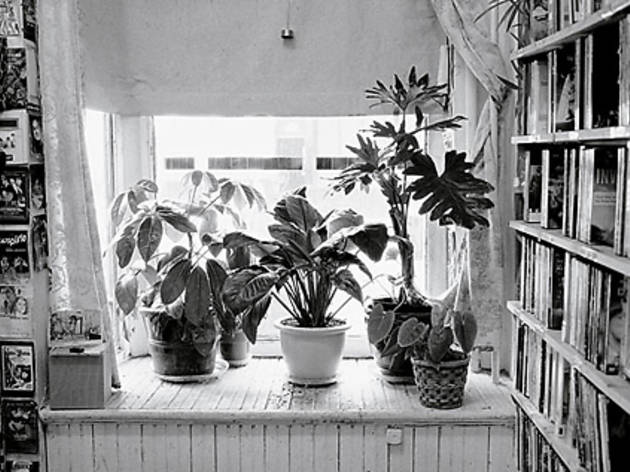 2/5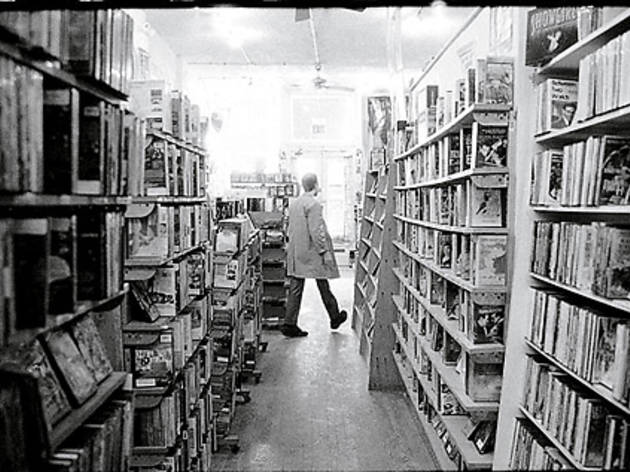 3/5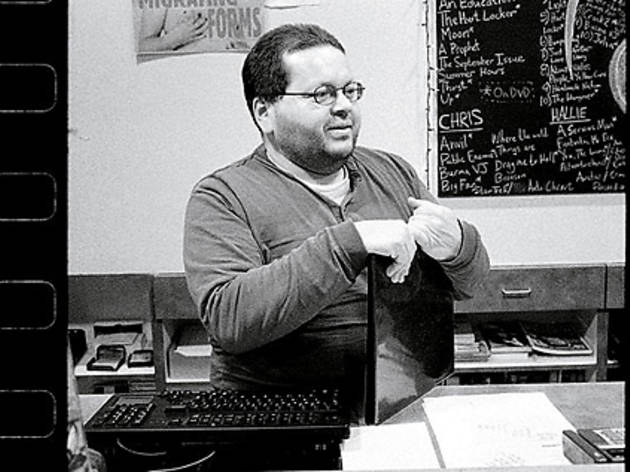 4/5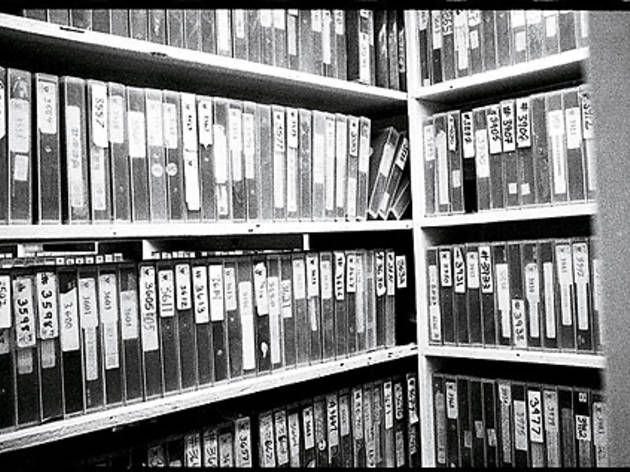 5/5
By

Ben Kenigsberg. Photographs by Tim Klein.
|
Armando Aguilar, who rents videos from Facets Multimedia nearly every day, always pulls out two lists from his wallet: an orange sheet of paper with obscure titles on it, and a blue sheet listing more-widely available films. He's out to see them all. As employee Lew Ojeda notes, Aguilar, 41, rents from Facets (1517 W Fullerton Ave, 773-281-9075) so often that the store is "almost paying him." But even if he rented a different video each day, it would take him 123 years to exhaust Facets' collection. He knows Facets' employees by name and trusts their advice. "They deserve more days off," he says, "but with pay."
Aguilar's devotion notwithstanding, video stores like Facets—where film knowledge and obscurity are treasured—are playing an increasingly less-visible role in how movies are consumed. Facets employee Miguel Martinez isn't sure that customers who wander in off the street have even heard of Facets. "People really don't know what this place is," he says.
Across town, the sentiment is similar. "It's amazing how many calls we get each day that begin with, 'Is this a video store?'" says Joe Rubin, a volunteer at Bucktown's Odd Obsession (1822 W Milwaukee Ave, 773-276-0894), which, like Facets, carries an almost unbeatable variety of hard-to-find films. Like most of Odd Obsession's unpaid volunteers—all money earned goes into upkeep and buying new videos; four of the clerks live in apartments adjacent to the store—Rubin started as a customer and, as he puts it, hired himself.
Since the closing of the rental branches of New York's Kim's Video in late 2008, Chicago has virtually cemented its status as the best video-rental city in the country. Facets boasts an inventory of about 45,000 titles for rent; Odd Obsession carries roughly 21,000.
While these numbers aren't as astronomical as those at Scarecrow Video in Seattle (100,000, according to employee Jensen Ward) or Le Video in San Francisco (90,000, according to its website), they're still light years beyond what's offered at most remaining video stores—a breed that, as customers buy into the myth that Netflix carries everything, is gradually inching toward extinction. "Netflix certainly claims to have the 'most' [titles] in number (100,000+)," Facets cofounder and director Milos Stehlik says by e-mail from the Berlin film festival. "We certainly have the largest collection of films we think matter—classic, silent, documentary and lots of titles you'd be very hard-pressed to find anywhere else."
Nor do the two stores' collections completely overlap: According to Rubin, Odd Obsession has huge gaps in Hollywood fare released between about 1992 and 2003; at the same time, its habit of acquiring movies through donations and trades allows it to dip into grayer areas of video distribution that Facets doesn't touch.
"Between Odd Obsession and Facets, Chicago is definitely tied with the best if not the best [video-rental cities in the country]," Rubin says. "Between these stores, there really isn't much of anything you can't find."
Ironically, the titles that help keep the stores in business—The Hurt Locker at Facets, say, or The Wire at Odd Obsession—aren't necessarily the most obscure ones. Brian Chankin, who founded Odd Obsession in 2004, has noted an uptick in customers as nearby Blockbusters have closed—people, he says, who would otherwise never wander into a specialty shop.
Meanwhile, Facets, which has offered mail-order rentals since 1983, last year redesigned its website (facets.org) so that customers could maintain online queues, as with Netflix. One thing that distinguishes the stores, especially Facets, is their devotion to VHS, a format that still provides a home for thousands of titles not yet available on American DVD. Ojeda points to Ken Russell's controversial The Devils as one of his VHS favorites, while Bruce Neal, another employee of eight years, cites Alain Resnais's Providence and The Passing of the Third Floor Back, a forgotten 1935 thriller cowritten by Hitchcock's wife, Alma Reville.
Despite the fact that they cater to clienteles of different sizes—Facets is an internationally known, if modest, juggernaut, while Odd Obsession is a neighborhood operation—there's a kinship between the two stores. On the same day, a film from the imported box set of Jerzy Skolimowski movies on display at Facets will be showing on the flat screen at Odd Obsession. The employees of each store refer to the other's employees by name.
"All of us are in the same fight to establish a film culture in which films [that] are individual artistic expressions are celebrated and cherished," Stehlik says. Chankin sees the partnership the same way. "We don't have any competitors," he says, "unfortunately."
Luxury theater reviews:
Hollywood Boulevard Cinema
|
AMC Yorktown Premium Cinema
|
Kerasotes ShowPlace ICON
|
Screen at theWit
|
Gold Class Cinemas—Bolingbrook
|
Muvico Rosemont 18
---
Brew and View vs. Lincoln Hall
|
Best cheap theaters
|
Secrets of the screening room
|
TOC movie awards
|
Chicago's last video stores
|
Best VHS films