Risky Business: 25th Anniversary Edition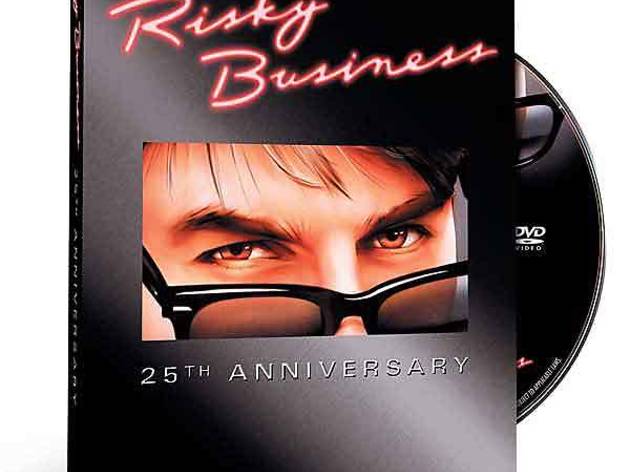 Compared with the other teenage-male sex-fantasy movies of the early '80s (Porky's, Hardbodies, ad infinitum), 1983's Risky Business is the equivalent of the Porsche that Joel Goodsen (Tom Cruise) accidentally sends plunging to the bottom of Lake Michigan: It's sleek, stylish, immaculately detailed and has a whole lot going on under the hood.
While the film is best known as Cruise's breakthrough, it also deserves attention as one of only two films directed by Paul Brickman (1990's Men Don't Leave is the other), both of which combine technical precision with raw emotional vulnerability in a way that would probably earn the writer-director wide acclaim as a mainstream auteur, if only he chose to work more. Brickman and others have described the plot about Joel turning his parents' house into a bordello while they're out of town as a critique of rapacious American capitalism; today, it's the film's surprisingly deep sadness that prevails. When Joel hires the call girl Lana (Rebecca De Mornay), he isn't just looking to lose his virginity—he wants someone who'll save him from the stifling expectations of his wealthy parents. Lana, meanwhile, may seem to covet Joel's cash, but she's just as eager for someone who'll provide the emotional support she's been foolishly seeking from her pimp, Guido (Joe Pantoliano). Of the lovingly assembled supplements (which include a commentary by Cruise, Brickman and producer Jon Avnet), the most revealing is an alternate ending that concludes the story on a note that's bittersweet to the point of being almost heartrending.
Release details
Cast and crew