The 43 best fictional Chicagoans
We consult our favorite Chicago-set books, movies, TV shows, plays and songs to find the greatest fake people to ever hail from our city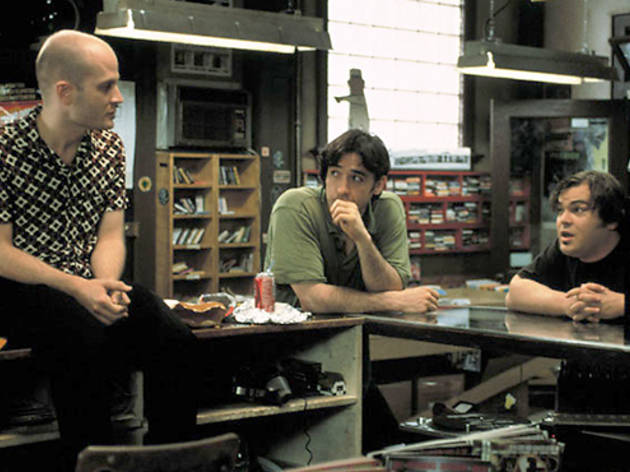 1/36
Barry and Dick from High Fidelity
While the film focuses on the lovelorn Rob Gordon, it's his colorful record store buddies that continuously steal the show, whether it's Barry's (Jack Black) manic antics or Dick's (Todd Louiso) quietly obsessive dedication.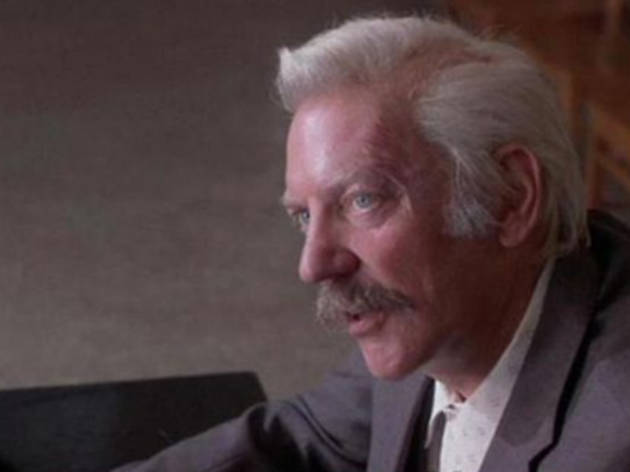 2/36
Ronald Bartel from Backdraft
The Hannibal Lecter of Ron Howard's firefighter drama, incarcerated arsonist Ronald confesses, during his unsuccessful parole hearing, that he'd like to burn the whole world. That he ranks as one of Donald Sutherland's more disturbing characters really says something.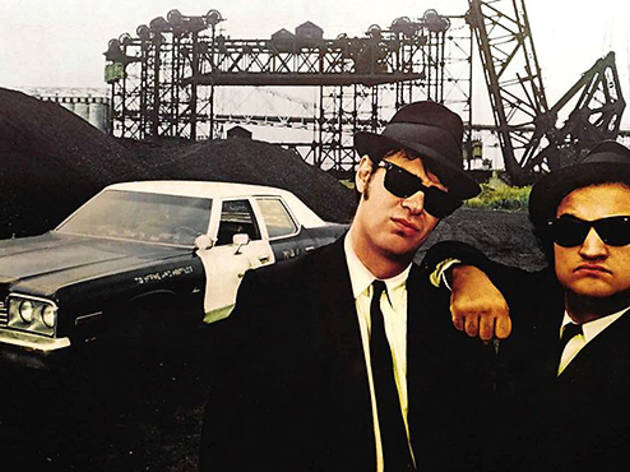 3/36
Jake and Elwood Blues from The Blues Brothers
Their "mission from God" to save the orphanage in which they grew up pits them against Illinois Neo-Nazis and the Chicago P.D., but it didn't stop them from singing "Sweet Home Chicago."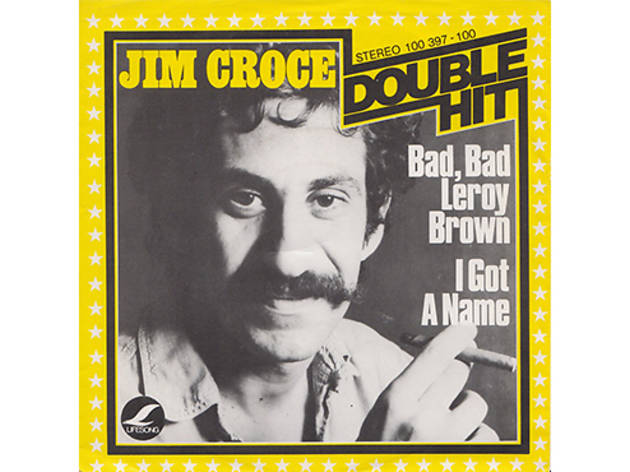 4/36
Leroy Brown from "Bad, Bad Leroy Brown"
He's six foot four, he's a gambler and he's the baddest guy in this whole dang town, so look out for that .32 in his pocket.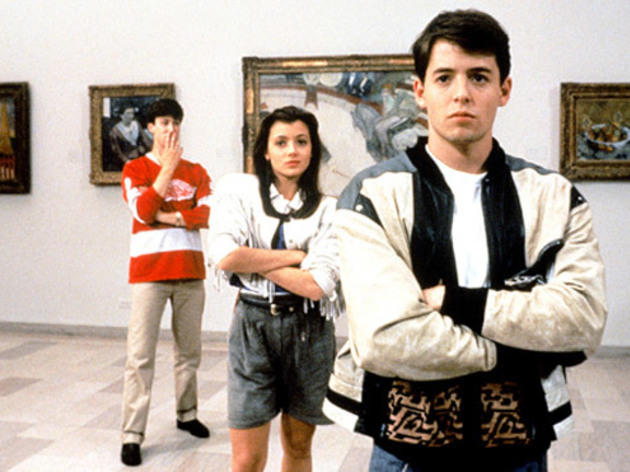 5/36
Ferris Bueller from Ferris Bueller's Day Off
John Hughes's greatest creation taught us how to play hooky, twist and shout, and appreciate Seurat.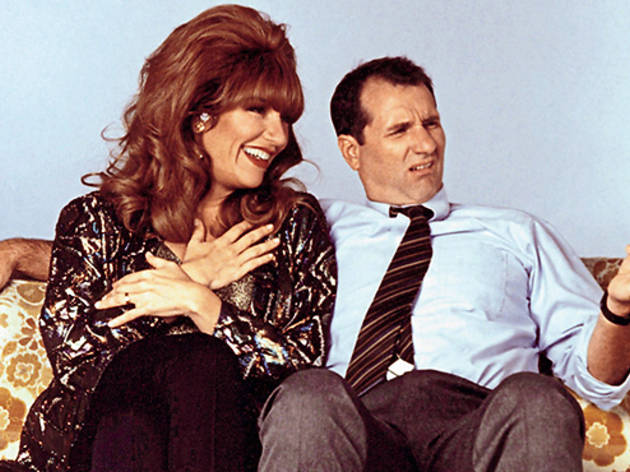 6/36
Al and Peg Bundy from Married with Children
A far cry from other picturesque sitcom couples, the Bundys were constantly going to great lengths to bring each other down and every minute of it was gleefully entertaining.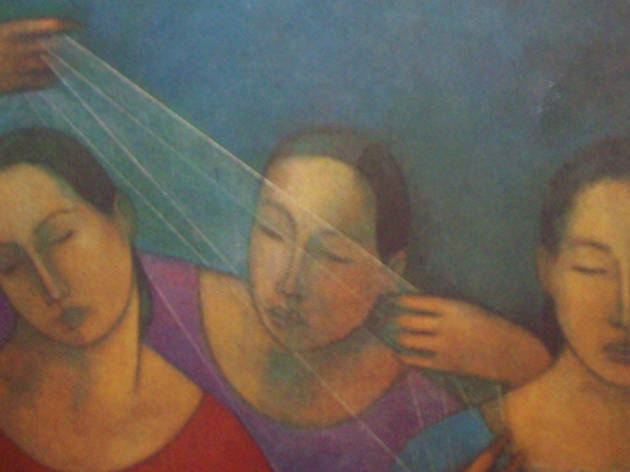 7/36
Esperanza Cordero from The House on Mango Street
The heroine of this coming-of-age novel doesn't exactly have the rosiest big-city experiences, but her perseverance and determination to help the members of her community make her an inspiration.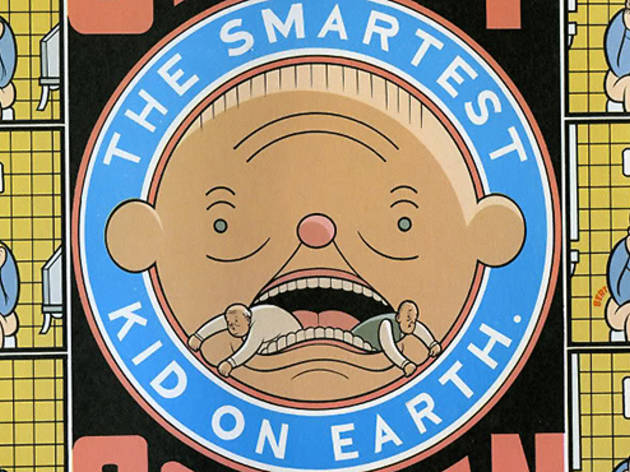 8/36
Jimmy Corrigan from The Smartest Kid on Earth
A former child prodigy (with, ahem, more than a passing resemblance to the later Stewie on Family Guy) turned sadsack adult, Jimmy populates Chris Ware's meticulously drawn sad-cute comic panels. He is the adult Charlie Brown.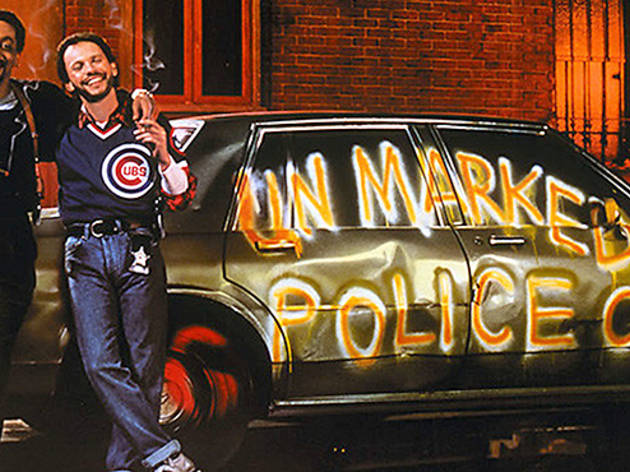 9/36
Danny Costanza and Ray Hughes from Running Scared
Every big city needs a good pair of buddy cops and these two make hunting a violent drug lord look like good, quirky fun. And while a winter vacation to Key West tempts them to move away, in the end they can't help but stay in Chicago—where they can engage in high-speed car chases on the El tracks.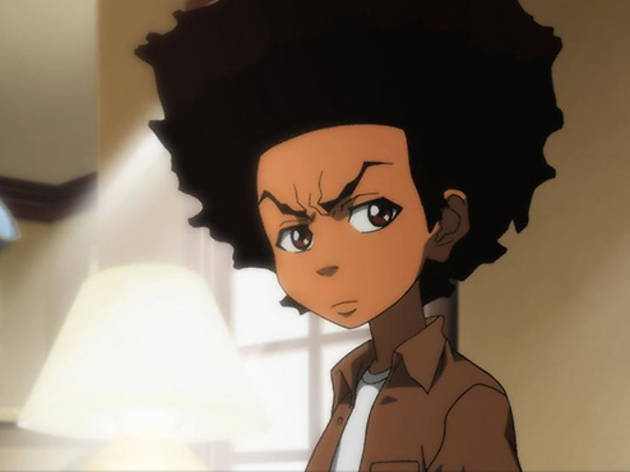 10/36
Huey Freeman from The Boondocks
Named for the cofounder of the Black Panthers, Huey wages his own revolution, one that involves hilariously ranting about modern-day society and black culture, especially if it involves Vivica Fox.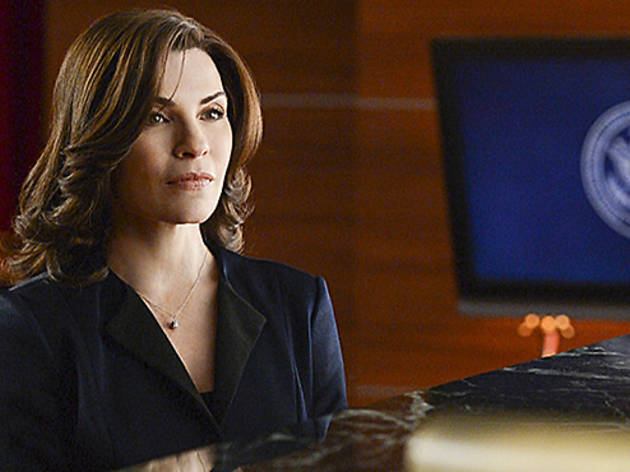 11/36
Alicia Florrick from The Good Wife
The embarrassment of her husband's infidelity could have crushed Alicia, but instead she seized the opportunity to revitalize her law career. Now she's the founding partner of a new startup law firm and may even be in line to take her hubby's old job as the State's Attorney.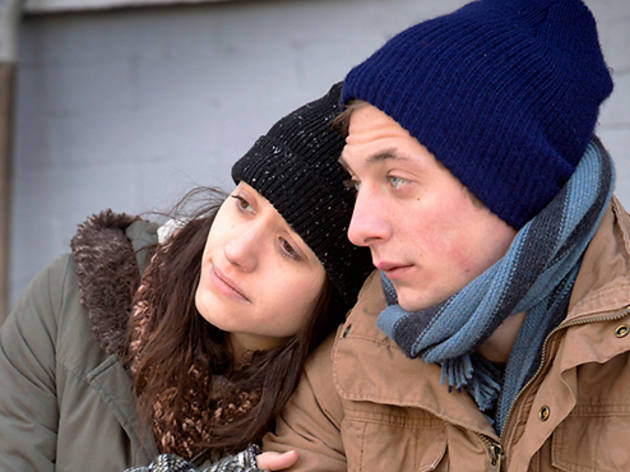 12/36
Fiona and Lip Gallagher from Shameless
The scrappy Back of the Yards Gallaghers are always great sources of laughter and tears. This tough and clever big brother and sister duo are always prepared to sacrifice what they want for the good of their younger siblings.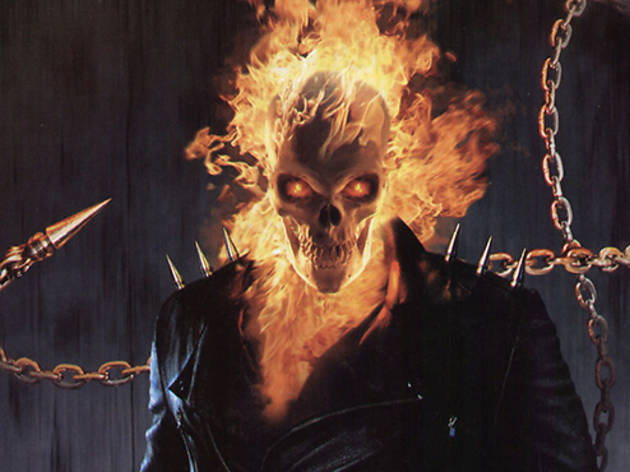 13/36
Ghost Rider
Before selling his soul to Mephisto to save his stepfather from cancer, stunt cyclist Johnny Blaze was a kid from Waukegan. Yep, Marvel Comics' flaming skull of vengeance is from the far North Shore. If only Nicolas Cage had laid a thick Chicago accent atop his performance.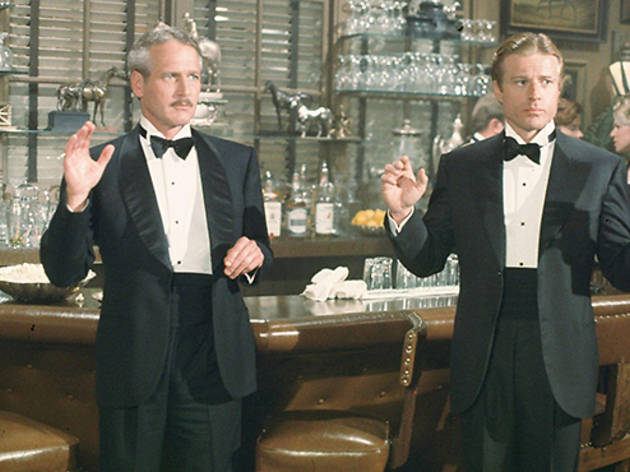 14/36
Henry Gondorff and Johnny Hooker from The Sting
These guys aren't the amateur con men who hustle you for money on the train. No, these two manage to rustle up a small army of swindlers to put together a fake off-track betting parlor. Keep your wallets close around these boys.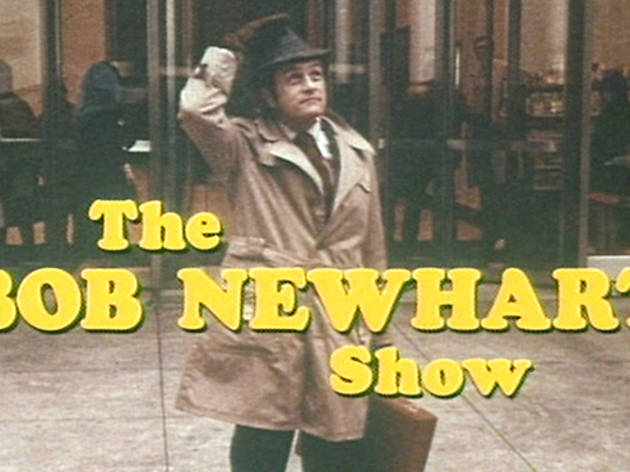 15/36
Bob Hartley from The Bob Newhart Show
In the second of Bob Newhart's four eponymous TV shows, the comic legend starred as a Chicago psychologist. Hartley subsequently dreamed an entire second series, Newhart, as revealed in one of television's most famous finales.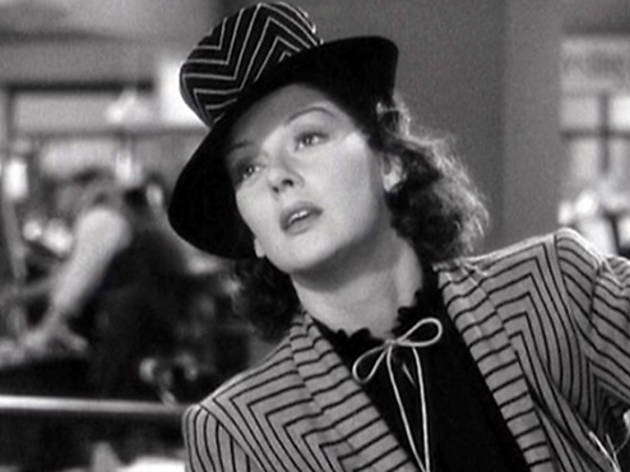 16/36
Hildy Johnson from His Girl Friday
Based on the play The Front Page, written by Chicago reporters Ben Hecht and Charles MacArthur, this adaptation re-cast Johnson as a woman. Rosalind Russell's sassy journalist who can't resist a big scoop is one to remember.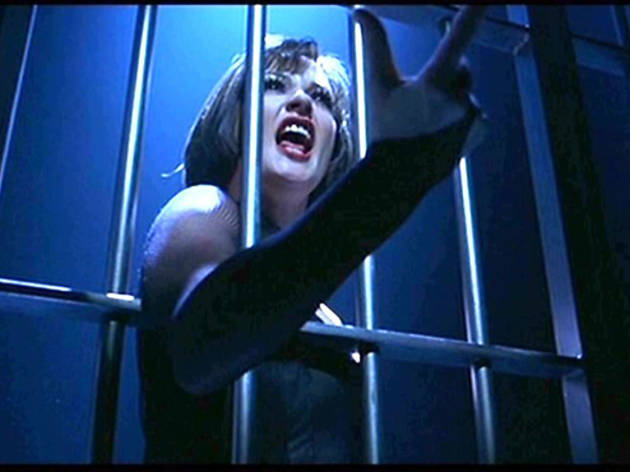 17/36
Velma Kelly from Chicago
This is one merry murderess you don't want to cross. Not only did she slay her husband and sister after finding them in bed together, the vaudevillian managed to use the violent act to further her career.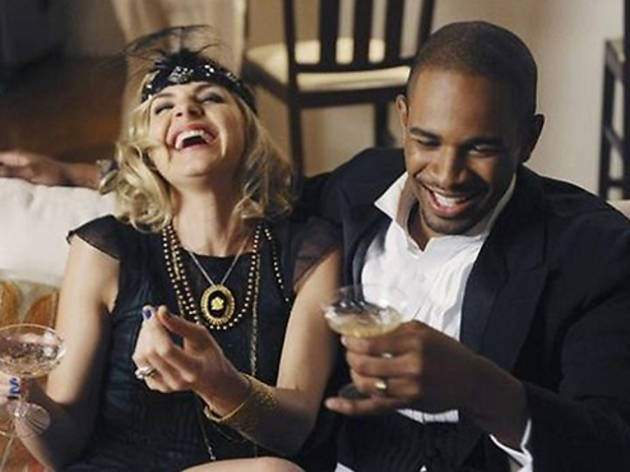 18/36
Jane Kerkovich-Williams and Brad Williams from Happy Endings
More than husband and wife, these two are best buddies that perfectly complement each other, whether they're giggling over an inside joke or practicing the tricks they learned in their couples improv class.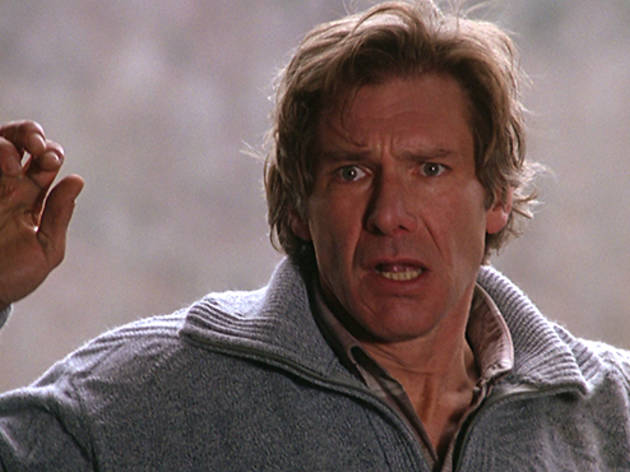 19/36
Dr. Richard Kimble from The Fugitive
HE DIDN'T KILL HIS WIFE and he will go to great lengths to prove it whether it's jumping off a dam or posing as a hospital janitor. And somehow, in the midst of that insanity, he still manages to save a little boy's life.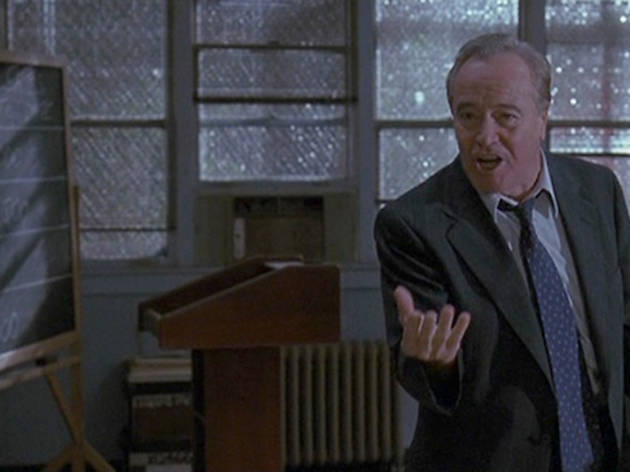 20/36
Shelley Levene from Glengarry Glen Ross
Whether on stage or screen, Mamet's play about the horrors of life as a salesman is chock-full of show-stopping monologues from many of its characters, but it's the desperate Levene, long past his glory days in the business, who will break your heart every time.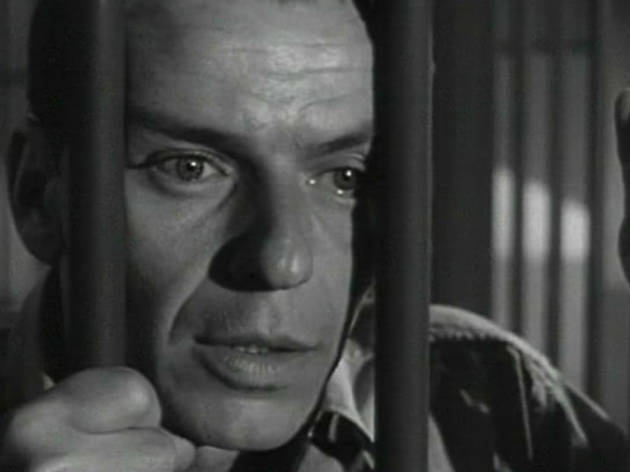 21/36
Frankie Machine from The Man With the Golden Arm
Frank Sinatra played Nelson Algren's Wicker Park junkie. Today, the biggest vices along Division Street are artisanal sausages and barbecue, but Frankie is remembered by a small park in the neighborhood on the corner of Haddon and Wood. Well, it's more of a weedy garden, but that feels right.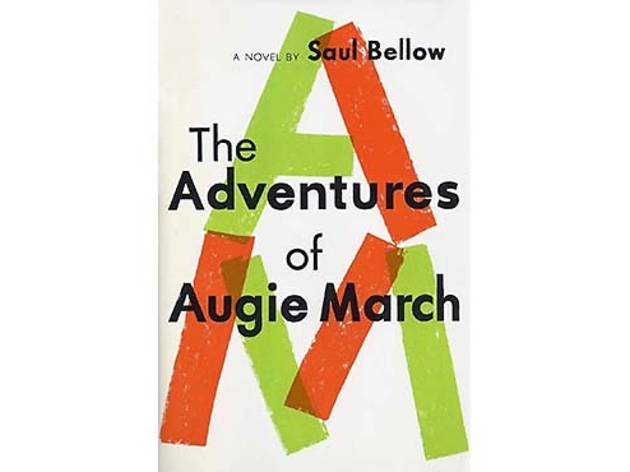 22/36
Augie March from The Adventures of Augie March
Though he sprung from Saul Bellow's brain in the early '50s, Augie is the ultimate millennial—haphazardly seeking himself, sold on some American ruse of self-fulfillment. Someone should hook him up with Hannah Horvath.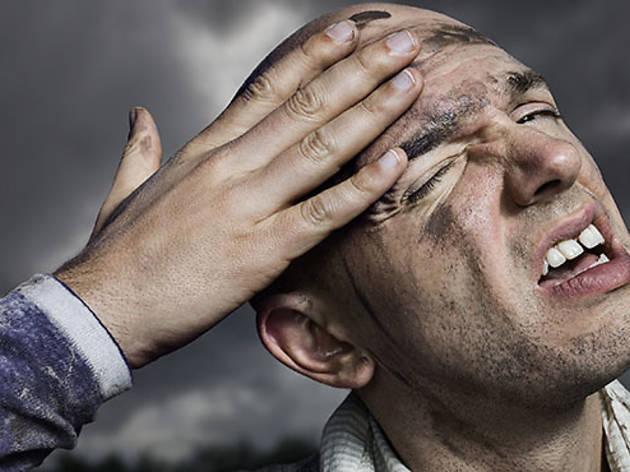 23/36
Dr. Andre Nowzick from The League
He's frequently the butt of his friends' jokes, whether they're mocking his extravagent hat collection or calling him out on his claim of not being bald but possessing "clear hair." That being said, we have a soft spot in our heart for this sweet but hopelessly naïve plastic surgeon.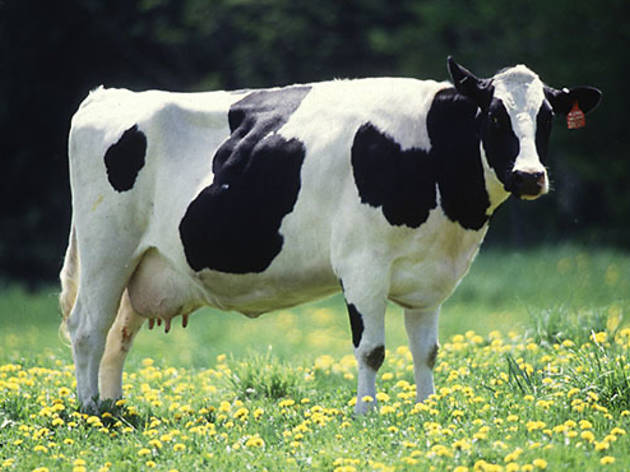 24/36
Mrs. O'Leary's cow
An early scapegoat for the 1871 fire that destroyed 3.3 square miles of the city, poor Mrs. O'Leary and her cow were called out in the Chicago Tribune but these rumors proved to be false.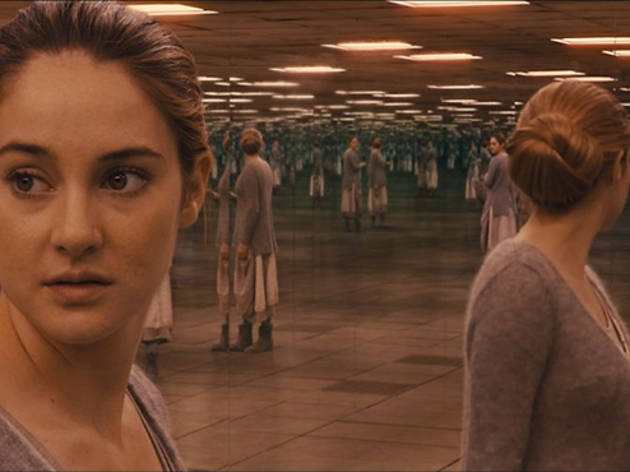 25/36
Tris Prior from Divergent
Post-apocalyptic Chicago's answer to Katniss Everdeen, this bold young heroine utilizes her unique traits to prevent her family and countless others from being slaughtered.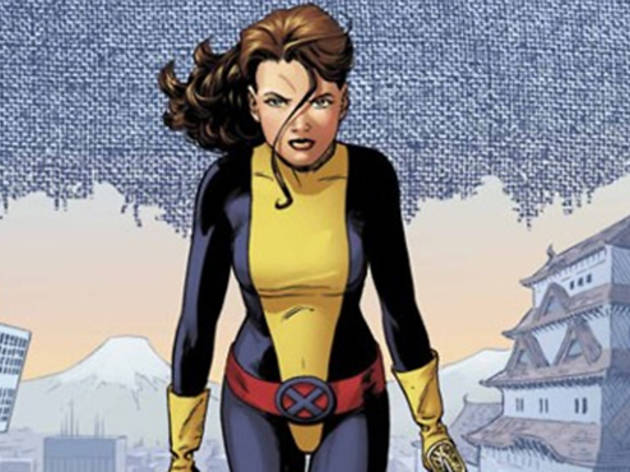 26/36
Kitty Pryde from X-Men
She can walk through walls, she has a purple pet dragon and she's a Cubs fan.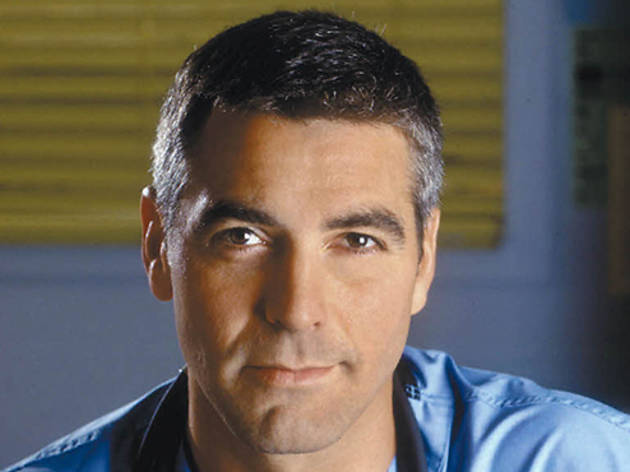 27/36
Dr. Doug Ross from ER
He may be an Academy Award–winning multihyphenate now, but it's his turn as County General's lady-killing pediatrician that made George Clooney a household name.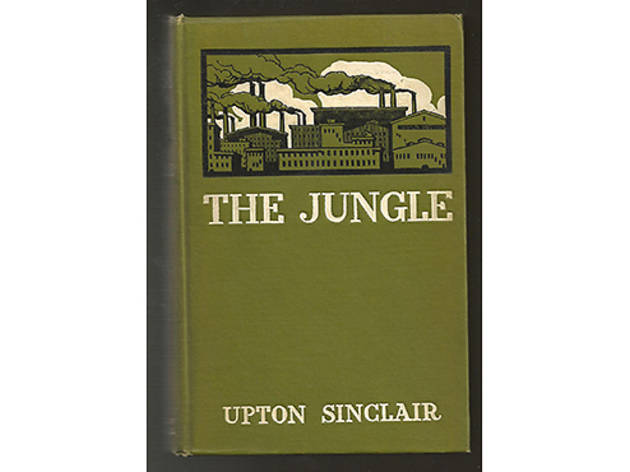 28/36
Jurgis Rudkus from The Jungle
Upton Sinclair's Lithuanian protagonist immigrates to the stockyards of Chicago, where his soul is subsequently ground up like fresh chuck until he finds purpose in socialism. It's enough to turn to you to vegetarianism—until you read Grapes of Wrath.
29/36
Michael Sullivan from Road to Perdition
As a mob hitman who suddenly finds himself on the run from his own employers, Sullivan is prepared to make the ultimate sacrifice to protect the life of his son.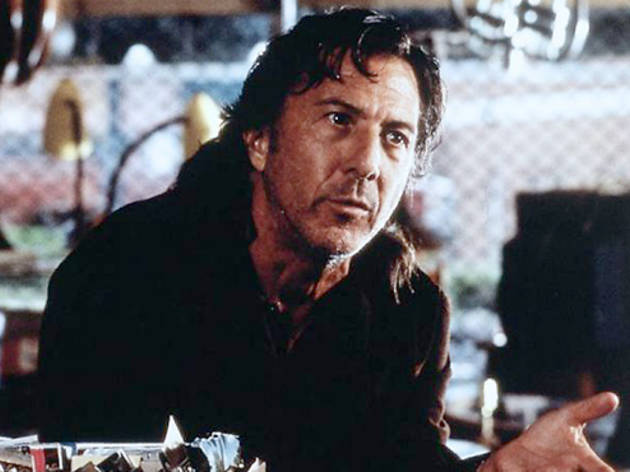 30/36
Teach from American Buffalo
This colorful David Mamet character is a loud, boisterous and overly confident aspiring thief who defines free enterprise as "the freedom of the individual to embark on any fucking course that he sees fit."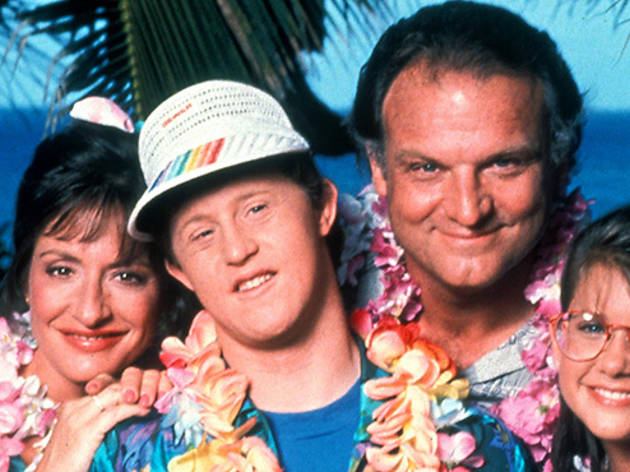 31/36
Charles "Corky" Thatcher from Life Goes On
Set in a fictional Chicago suburb that's barely mentioned, the Chicago authenticity of Life Goes On is on par with John Hughes movies. But Corky, played by Chris Burke, remains a memorable character—the first to have Down Syndrome on a TV series. For the most part, Corky was portrayed with humor, heart and dignity—with the exception of one regrettable episode that has him performing "rap."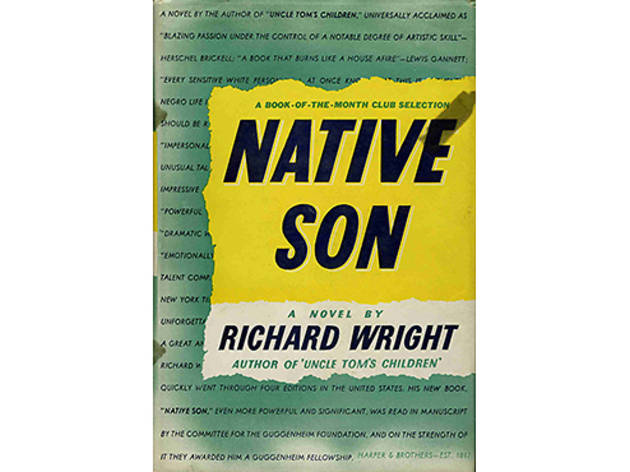 32/36
Bigger Thomas from Native Son
Richard Wright's complicated protagonist commits heinous crimes and pays the ultimate price, but we feel for him. Bigger embodied the indignity, exasperation and helplessness of the young black male in the South Side of Chicago. Sadly, he still remains utterly relevant and contemporary 74 years later.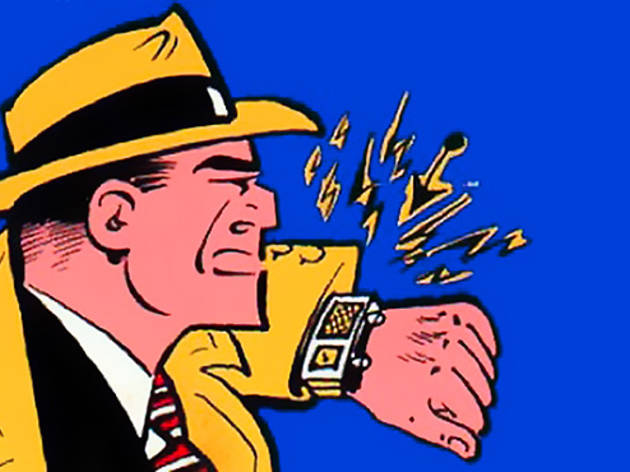 33/36
Dick Tracy
He's got wits, he's got gadgets and a mighty spiffy banana-colored hat and coat. The noir-style comic strip character, created by Northwestern grad Chester Gould while working at the Tribune in 1931, brought cartoon villains like Flattop and Big Boy to their knees.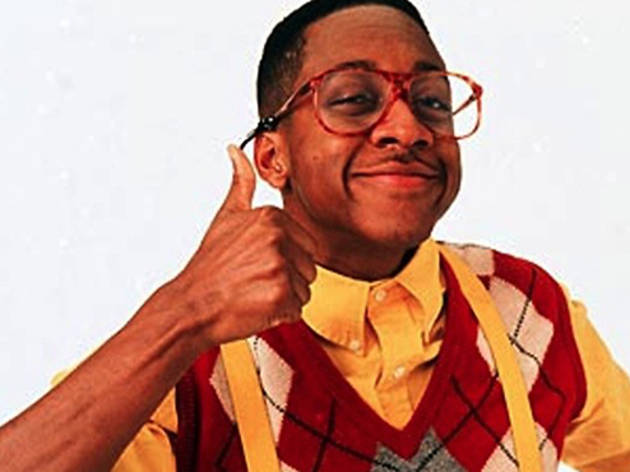 34/36
Steve Urkel from Family Matters
Those suspenders, those glasses, that nasal voice, the catchphrases. All that and more should have made Urkel a constant annoyance, but this loveable nerd was the heart of ABC's TGIF lineup and the show's most popular character.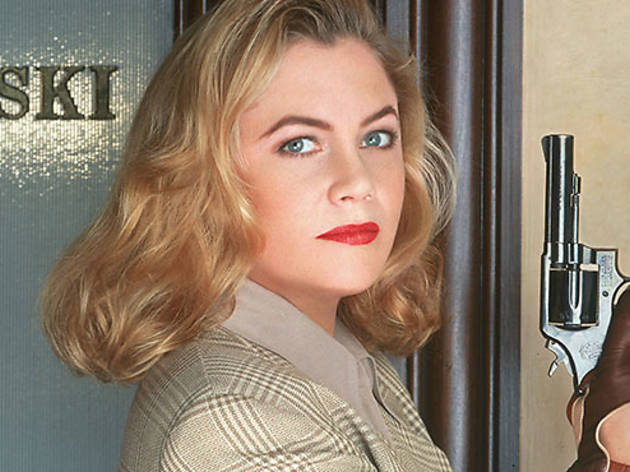 35/36
V.I. Warshawski
This karate-kicking, opera-loving P.I. is most likely remembered as Kathleen Turner in a Hollywood turkey (tagline: "She's As Sexy As She Is Smart!"). In Sara Paretsky's books, she wears more jeans than business skirts and scarfs down kelbasa. Though in the novels, she never squeezes Wayne Knight's testicles with a nutcracker, so point to movie.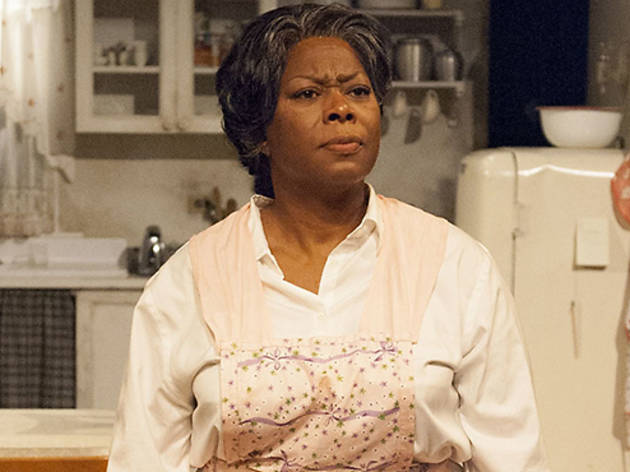 36/36
Lena Younger from A Raisin in the Sun
She's been through a lot, but this dedicated mother's faith and love for her family keep her going.