W.R. – Mysteries of the Organism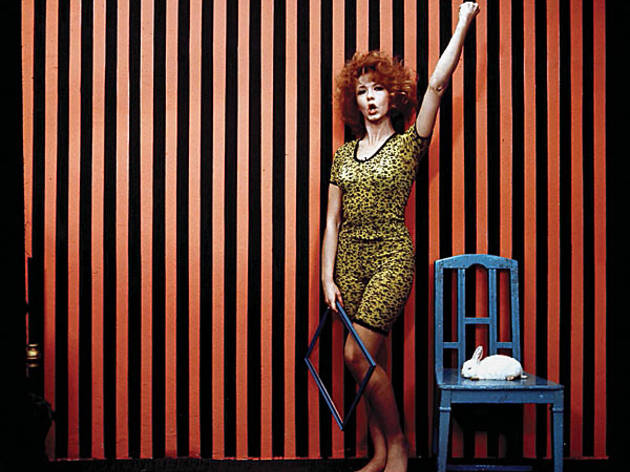 Somewhere between the cine-tracts of Godard and the XXX of the most fearless pornotopians writhes this fabulous libertarian freak-out, an admixture of archival footage, Communist drubbing and paean to the late-'60s counterculture. The film's namesake and inspiration, Wilhelm Reich, a former assistant to Freud who fled Germany for the U.S. in 1939, devoted his life to studying the potent life energy of the orgasm, which he called "orgone." "He believed in work-democracy, in an organic society based on work and love," a laudatory intertitle at the beginning reads.
Banned in Dusan Makavejev's native Yugoslavia for 16 years, W.R. celebrates the funky energy of the unleashed id and libido, shuttling between New York City and Belgrade. Fugs member Tuli Kupferberg stalks around Lincoln Center, giving his rifle a hand job; Jackie Curtis, the most motormouthed of Warhol's drag superstars, struts down 42nd Street, smooching a blond stud in between licks of her vanilla cone. Back in Belgrade, an acerbic allegory tells us Communism is the turnoff of the masses. Footage of tumescence, penetration, Stalin worship, electric-shock therapy, primal screaming and cock sculptures leads us to wonder: What happened to the philosophical film? Funny how a movie about the little death can have so many big ideas.
Release details
Rated:
NR
Duration:
86 mins
Cast and crew
Director:
Dusan Makavejev
Screenwriter:
Dusan Makavejev
Cast:
Milena Dravic
Jagoda Kaloper
Zoran Radmilovic
Tuli Kupferberg
Jackie Curtis
Betty Dodson
Jim Buckley
Nancy Godfrey