The bar chart | May 3–16, 2012
Our heated assessment of where to drink this week.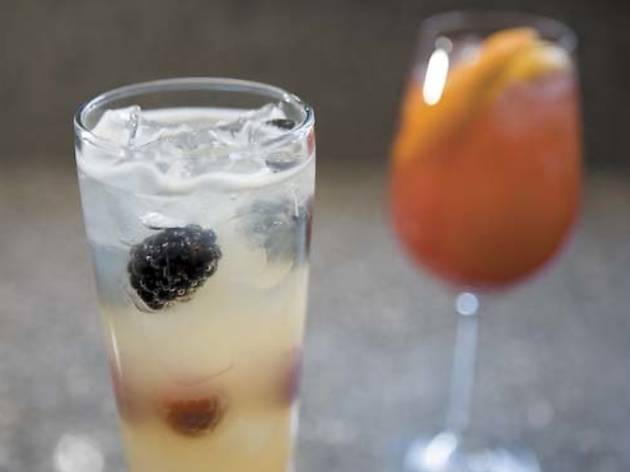 1/3
Photograph: Martha Williams
Pisco Punch (left) and Negroni Spritzer (right) at Amuse at the Swissotel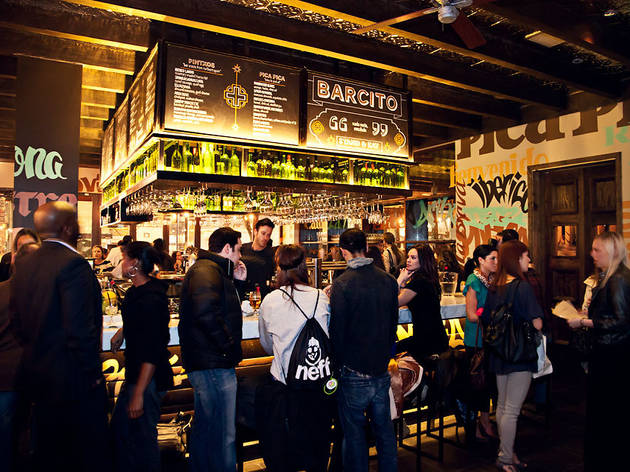 2/3
Photograph: Colin Beckett
Barcito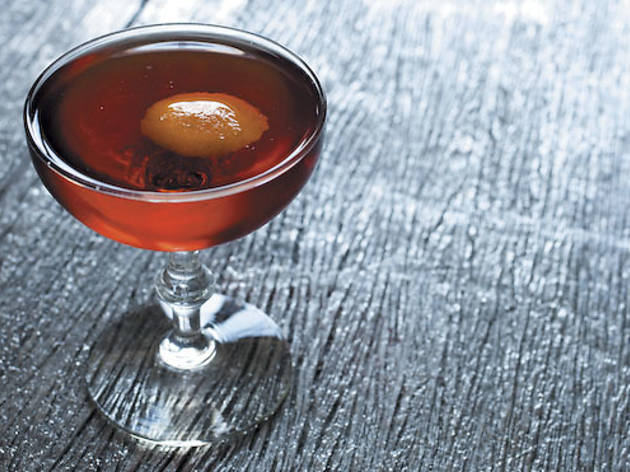 3/3
Photograph: Martha Williams
Barrel-aged Negroni at Premise: Journeyman Distillery Bilberry Black Hearts Gin, Carpano Antica and Campari
AMUSE The Swissôtel's $10 million remodel includes this new lounge. 323 E Wacker Dr (312-565-0565).
file under:cocktailians, hotel bar
BARCITO Every other Monday (including Mon 7) from 8–10pm, a chef friend of Ryan Poli's goes behind the bar. 151 W Erie St (312-274-1111).
file under:cocktailians, good enough to eat
BARRIO URBAN TAQUERIA During Bulls playoffs season, ask for the "See Red" menu for $5 cocktails. 714 W Diversey Pkwy (773-360-8316).
file under:real deals
BIN 36
A new menu encourages sharing. But you can have your own glass (or three) of wine.
339 N Dearborn St (312-755-9463).
file under:
winos
CHEESIE'S It's back from the dead! Expanded and with a $4 happy hour…every hour. 958 W Belmont Ave (773-388-1574).
file under:mistakes we knew we were making
PALADAR This location of El Cid has morphed into a Cuban restaurant with a penchant for rum. 2115 N Milwaukee Ave (773-252-4747).
file under:neighborhoodie
PREMISE In Fine Spirits is now more of a restaurant. But that doesn't make it a lesser place to drink. 5420 N Clark St (773-334-9463).
file under:cocktailians, good enough to eat, winos
THE TERRACE AT THE PENINSULA The posh spot reopened with the theme "The Golden Era: Revived." 108 E Superior St (312-573-6695).
file under:Shanghai spirit