The bar chart | Summer 2012 Rooftop Edition
Our heated assessment of where to drink this summer—on a roof.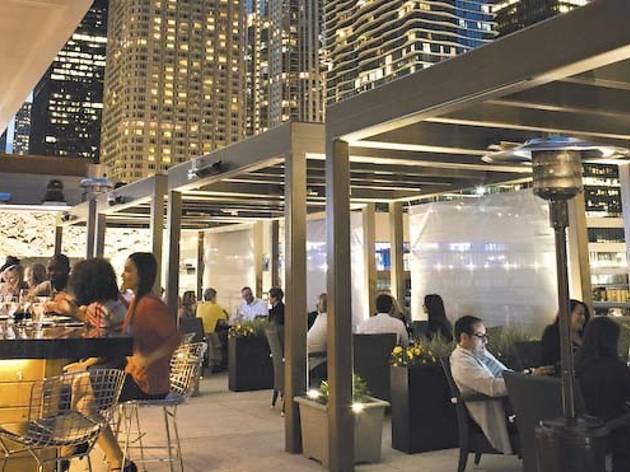 1/5
Photograph: Clayton Hauck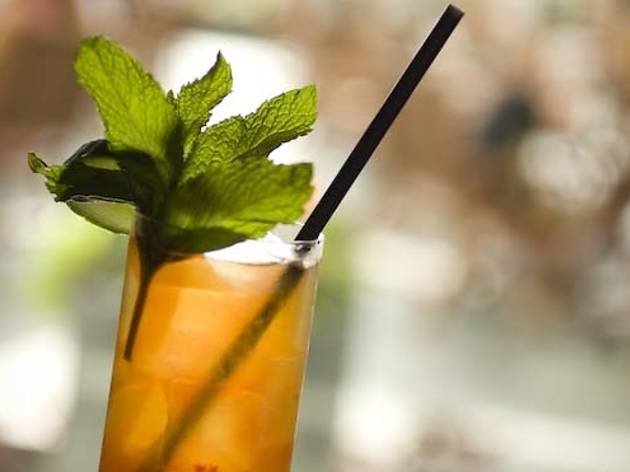 2/5
Photograph: Martha Williams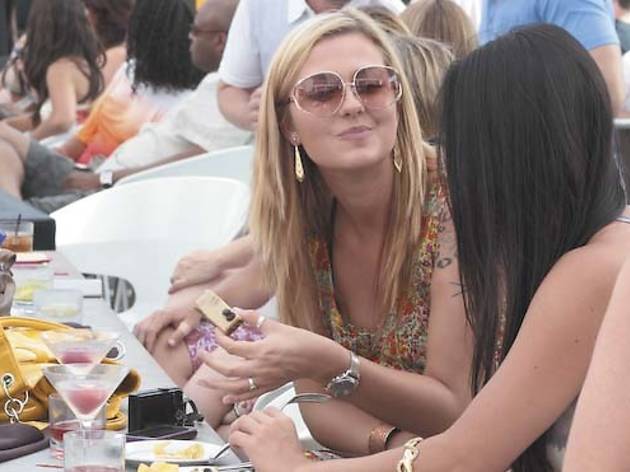 3/5
Photograph: Jason Little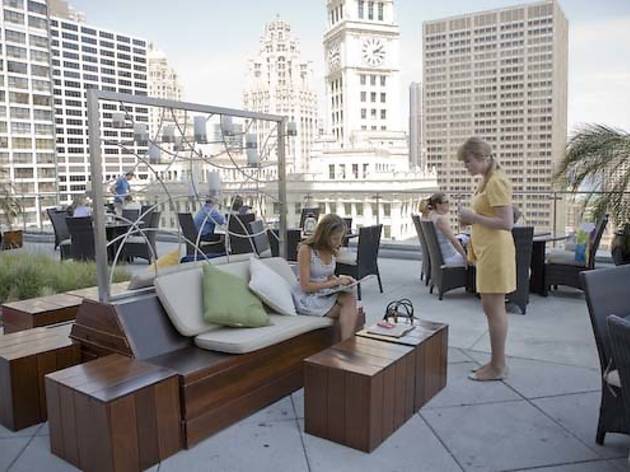 4/5
Photograph: Martha Williams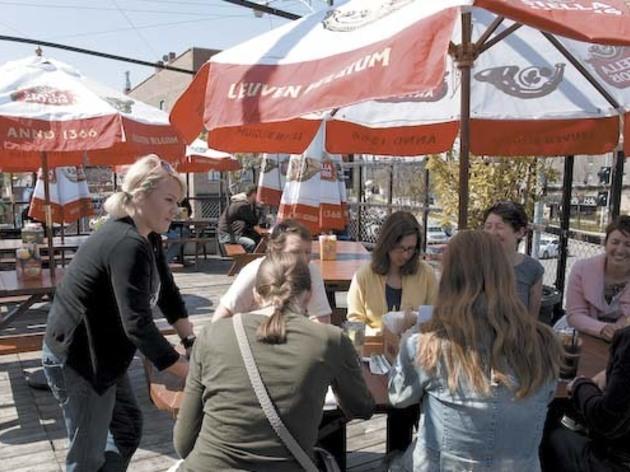 5/5
Photograph: Martha Williams
C-VIEW The beauty of this 29th-floor bar is that the view is the last reason to go here. 166 E Superior St (312-523-0923). file under:cocktailians
DRUMBAR It opens an 18th-floor bar and, like magic, the Raffaello Hotel is hip. 201 E Delaware Pl (312-924-2531). file under:tableside cocktails
EPIC SKY Low to the ground (it's three stories up), high in energy. 112 W Hubbard St (312-222-4940). file under:and a steak with that, too
THE FOUNTAINHEAD Just when we thought this rooftop was never going to open… 1970 W Montrose Ave (773-697-8204). file under:beer geeks
J. PARKER Between classy cocktails and Paul Virant's food, hopes are high for this one. 1816 N Clark St (312-254-4700). file under:hotel high
NOMI LOUNGE It's breezy and has cocktails from the consultants behind the Violet Hour. 800 N Michigan Ave (312-239-4030). file under:cocktailians
ROOF New retractable roof, new weekly parties…new you? 201 N State St, 27th floor (312-239-9501). file under:swank spot, tourist temple
STUDIO PARIS
No need to move: At 11pm, the retractable roof takes you indoors.
59 W Hubbard St (312-595-0800).
file under:
bottle service
TAVERN AT THE PARK This deck might be enough to get us near Millennium Park. 130 E Randolph St (312-552-0070). file under:tourist temple
TERRACE AT TRUMP Boozy pops, striking views, deep wallets. 401 N Wabash Ave (312-588-8600). file under:tourist temple
III FORKS Lakeshore East kind of emerged from nowhere, but it's looking pretty damn good. 333 E Benton Pl (312-938-4303). file under:steakhouses
TWISTED SPOKE The new, the glitzy, the clubby: This place has none of it. 501 N Ogden Ave (312-666-1500). file under:beer geeks, neighborhoodie