An apple a day
Let your kids be picky at these area orchards—all less than a 100-minute drive from downtown.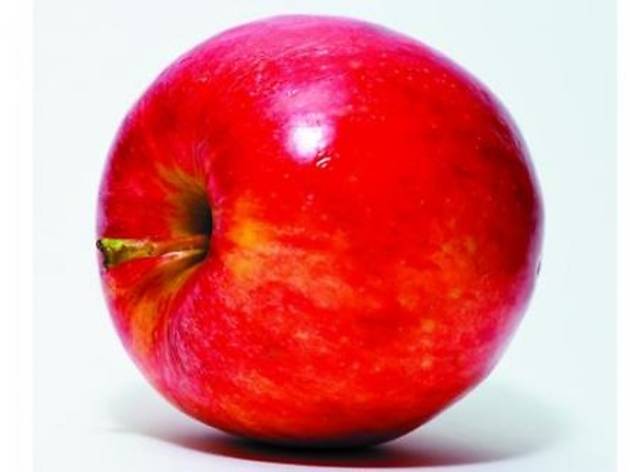 North
Heinz Orchard
(1050 Crest Rd, Green Oaks; 847-770-3449, heinzorchard.com).
Self-billed as "no frills," this orchard packs a different extra: pure raw honey to drizzle on the fruit. Opens in early September.
Northwest
Homestead Orchard
11802 Charles Rd, Woodstock; 815-338-7443, homesteadorchard.net.
Grab your kids and baskets, because the fruit at this suburban orchard is already ripe. With a season that starts in late July/early August, now's your chance to snag the best of the harvest before it's gone.

Lang's Orchard
17411 Secor Rd, Woodstock; 815-568-7547.
With 13 varieties of apples, this old-fashioned family farm takes you back to a time before digital, when the best game was who could pick the tastiest treats.

Royal Oak Farm
15908 Hebron Rd, Harvard; 815-648-4141, royaloakfarmorchard.com.
Not only does this family farm grow 29 kinds of apples to pick, it's also got a petting zoo to delight tots. Opens August 13.
Valley Orchard
811 E State St, Cherry Valley; 815-332-9696.
Beyond its 5,000 apple trees, this place also offers breads, pies and doughnuts, all made with apples. It's never been easier to get your kids to eat their fruit.
West
Jonamac Orchard
19412 Shabbona Rd, Malta; 815-825-2158, jonamacorchard.com.
This orchard also has a bakery offering homemade goods in addition to more than 20 apple varieties. Pick-your-own activities begin on Labor Day, when you can also try to navigate the corn maze.

Kuipers Family Farm
1N318 Watson Rd, Maple Park; 815-827-5200, kuipersfamilyfarm.com.
This family-run orchard, with more than 20 varieties of apples for the pickin', has been around for more than a decade. In October, you can hunt the grounds for a perfect pumpkin.
Southwest

Apples on Oak
(16146 W Oak Ave, Lockport; 815-726-0386, applesonoak.com).
Prepare to have your eyes (and taste buds) amazed at this mom-and-pop orchard, which grows about 100 kinds of apples, from antique varieties to new-to-market.

Knutson's Country Harvest
13550 Townhouse Rd, Newark; 815-557-4629, knutsonsharvest.com.
Knutson's specializes in hydroponic growing for all its crops, including apples, vegetables and "superfood" aronia berries, available through September.