Super Bowl 2012 | Feed the team
Intercept hunger without going into overtime on clean-up, with these four deals for football-loving families.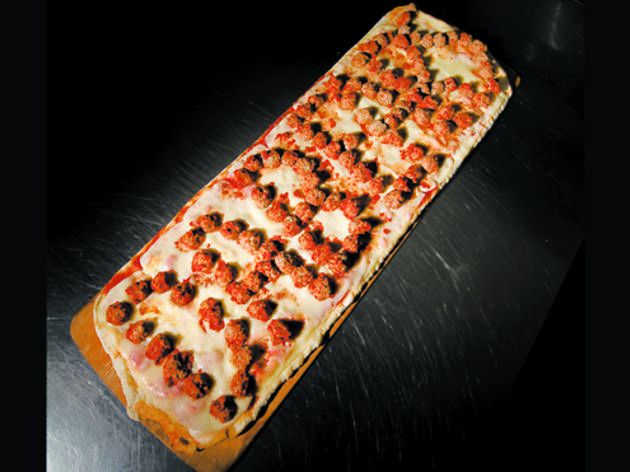 Seeing as 'da Bears didn't make to this year's Super Bowl, you and the team will need something to occupy time between commercial breaks. It's always a perfect day for classic tailgatin' grub, and thanks to local restaurants' specials on February 5, your weekend won't end with a ton of clean-up.

R.J. Grunts (2056 N Lincoln Park West, 773-929-5363) makes it easier to cram your home with football fans of all sizes—or makes feeding them easier, at least. You can order chicken wings in a variety of portion sizes, beef or vegetarian chili, and choose from sides including coleslaw and lemon potato salad. Ask about "Grunts for Groups."

In addition to extended hours (8am–10:30pm), Bridgeport's Nana (3267 S Halsted St, 312-929-2486) will offer a family-style, multi-course Sunday supper complete with fried chicken, bacon-braised collard greens, and cheddar biscuits. Available from 3pm until the fourth quarter begins. Dine in or carry out.

Dough Boys (626 S Racine Ave, 312-243-9799) has a reading lesson in the oven for young fans. Request a message to be spelled out in meatballs on two three-foot-long pizzas (see photo) for a Super Bowl–discounted price of $45. Ask about the "Pizza Metro."
Field goal: Orland Bowl Family Recreation Center (8601 W 159th St, Orland Park; 708-532-8868) has an offer on Sunday that includes giveaways, a buffet and raffle, and unlimited bowling from 5pm until the game ends—all for $15 per person. Click here for more info [PDF].