Bitty beats | Summer 2012
Reviews by TOCK's kindie-music expert Tor Hyams, Grammy-nominated music producer and cofounder of Kidzapalooza.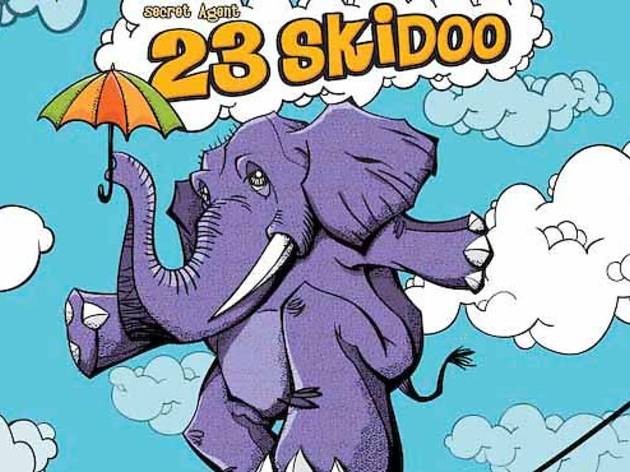 Orange Sherbet
Delicious
What could be better than food plus music? You guessed it: nothing. The first release in five years from this Bay Area collective, this 17-song CD celebrates seasonal, locally grown foods from start to finish. I know what you're thinking: yawn, right? Nope. Performers Jill and Steve Pierce have miraculously blended the nearly impossible olio of educational messaging, dazzling musicianship and clever songwriting. And, since parents will likely be jammin' to this CD themselves, this is the perfect road-trip album for family summer jaunts. Okay, let's eat! Available May 15.
Secret Agent 23 Skidoo
Make Believers
The baddest (and by that I mean good) beat-maker/rapper—variously known as Secret Agent 23 Skidoo, Cactus and the King of Kid Hop—is also the finest, freshest artist of the kindie movement. Hip-hop at its finest, Skidoo's third and best album empowers everyone because he executes it so well. Aided by daughter Saki (a.k.a. MC Fireworks) and wife Brooke (a.k.a. Bootysattva), Make Believers takes a timeless look at imagination, all the while sailing through genres from '70s soul to hard rock. "Space Cadet" shows (not preaches) that dreaming is the only way to live. The mod sound of "Brainstorm" treats ideas like a sport, the only one worth playing. The smooth, mellow "Rocket Fuel" reminds us that we are all divine. With this ultimate freedom of expression, Skidoo has arrived.
Infinite possibility exists with Skidoo / And now it exists for you and your family too / Keepin' it real and never condescendin' / You'll be boppin' to kid-hop as if the world was endin'. / He's tellin' stories and speakin' the truth / And enlightening, heightening, bringin' it to the youth. / So check out the album, it's dope and profound. / We're all make believers—believe it right now!
Available May 22.