15 acts you must see at Lollapalooza 2016
Find the best sets at Lollapalooza 2016 with our guide to the artists you can't miss at this year's festival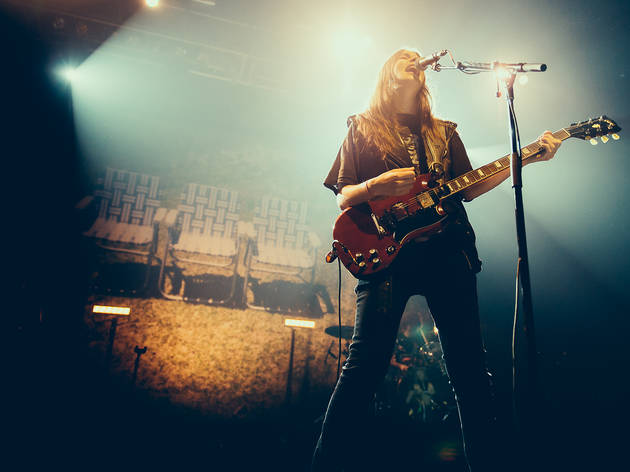 Lollapalooza's addition of an extra day in 2016 is both a blessing and a curse. On the one hand, you get more time to spend at Chicago's largest summer music festival. On the other hand, the additional day adds even more bands to the event's already crowded slate. Seriously—just looking at the Lollapalooza lineup makes us dizzy. Whether you prefer homegrown hip-hop acts or critically lauded Lolla veterans, we've found 15 acts you shouldn't miss at this year's fest (some of them are even playing Lollapalooza aftershows).
RECOMMENDED: Our complete guide to Lollapalooza
Acts to see at Lollapalooza 2016
1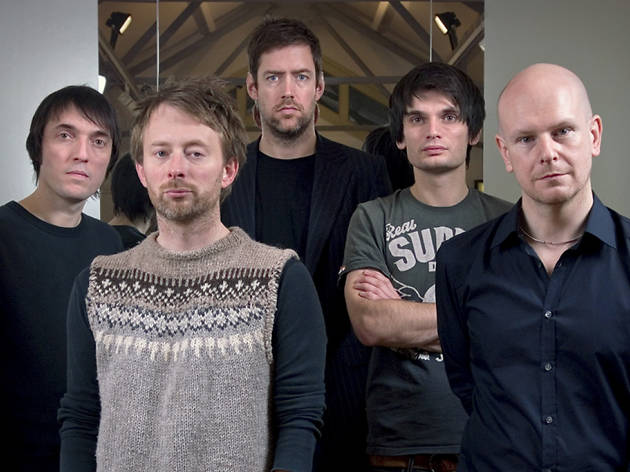 Friday at 8pm, Samsung Stage
The orchestral, slow-burning tracks on Radiohead's latest LP, A Moon Shaped Pool, may not be the best fodder for a climactic, headlining festival performance, but Thom Yorke and company are veritable Lolla legends armed with a catalog of memorable songs. Internet commenters have been predicting the band's reappearance in Grant Park since it played the fest in 2008, so Radiohead's triumphant return has a lot to live up to—and we expect that it will.

2
Saturday at 8:30pm, Bud Light Stage
Those pining for Daft Punk's return to Lollapalooza will have to wait (at least) another year, but English brothers Howard and Guy Lawrence are a suitable consolation. Disclosure's glossy electronica hits a similar sweet spot between dance music and pop, roping in guest vocalists like Sam Smith and the Weeknd on its 2015 release, Caracal. The pair's stage show is equally impressive, featuring glowing, Tron-inspired instrument pods and gigantic projections of optical illusions.
3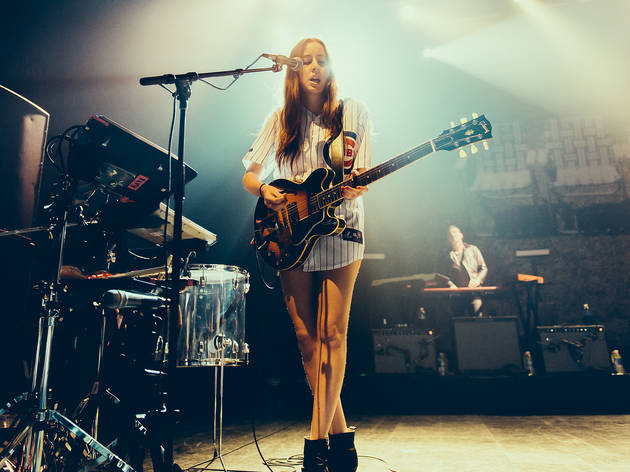 Photograph: cousindaniel.com
Sunday at 6:45pm, Bud Light Stage
Last summer, the Haim sisters played Soldier Field with their BFF Taylor Swift and stopped by the Pitchfork Music Festival to hang out in the VIP section. This year, the band returns to Lollapalooza for the first time since 2013, when it debuted tracks from its '80s pop-indebted release, Days Are Gone. Come to hear some tunes from Haim's imminent sophomore release and stay to witness Este Haim's infamous bass face firsthand.
4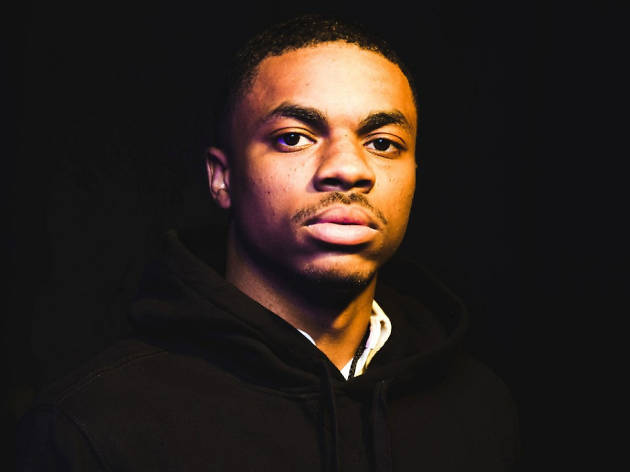 Sunday at 7:45pm, Pepsi Stage
Vince Staples was scheduled to perform at Pitchfork Music Festival last year, but a delayed flight forced him to cancel his appearance—we doubt he'll let that happen again. The West Coast rapper's 2015 release Summertime '06 seemed to get lost in a sea of solid hip-hop releases, but its dense, personal lyricism deserves a second listen (and a killer live show). Here's hoping Staples leaves himself plenty of extra time for the TSA security line before boarding a plane to Lolla.
5
Sunday at 8:30pm, Bud Light Stage
When Goulding last performed at Lolla in 2013, she played in the middle of the afternoon and attracted one of the largest crowds outside of the headlining acts. This time around, the UK pop singer will close out the festival on the Bud Light stage, armed with endlessly hummable EDM-inflected synth pop from her 2015 release, Delirium.
6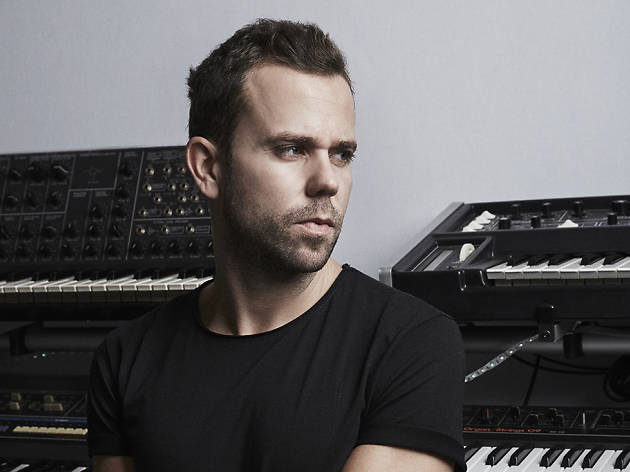 Photograph: Andrew Arthur
Friday at 6pm, Samsung Stage
After penning soundtracks to films like Oblivion and You and the Night, Anthony Gonzalez returns to synth-pop on M83's recent album Junk. True to its tongue-in-cheek title, the record is a playful electro romp that flits from effervescent dance anthems to epic instrumentals—all of which will be a pleasure to see performed live, with the help of touring vocalist Kaela Sinclair.
7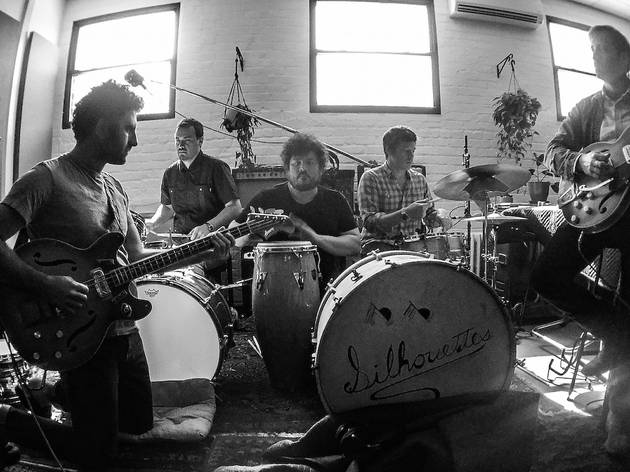 Thursday at 7:30pm, Lakeshore Stage
Dan Auerbach—better known as the guitar-playing half of the Black Keys—keeps the retro-inspired riffs flowing with his latest project, the Arcs. The soul and R&B-inspired tracks of the group's debut album, Yours, Dreamily, get the garage rock treatment, imbued with the snarling guitars and propulsive rhythms that have become Auerbach's calling card since the release of "Lonely Boy."
8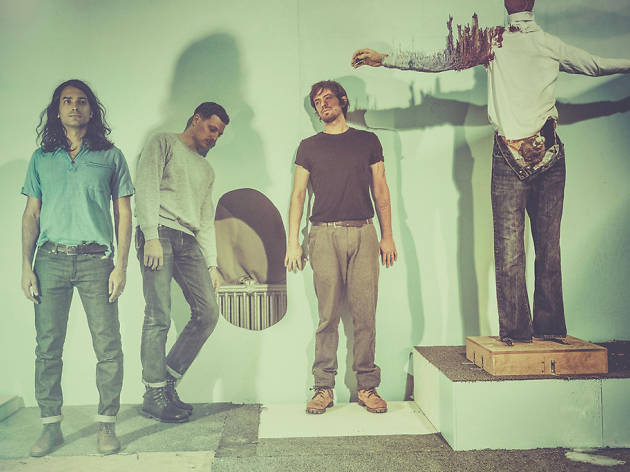 Photograph: Courtesy Mute
Thursday at 3:30pm, Lakeshore Stage
Making a sharp turn away from the upbeat electronica that populated its last two albums, Amen & Goodbye recasts Yeasayer as psych-rock evangelists. Thankfully, the group's output hasn't lost any of its gleefully bizarre charm, whether it's indulging in a woozy ode to chemistry or a bouncing tune about the Dead Sea Scrolls. Never fear—a rendition of "Ambling Alp" is nearly guaranteed.
9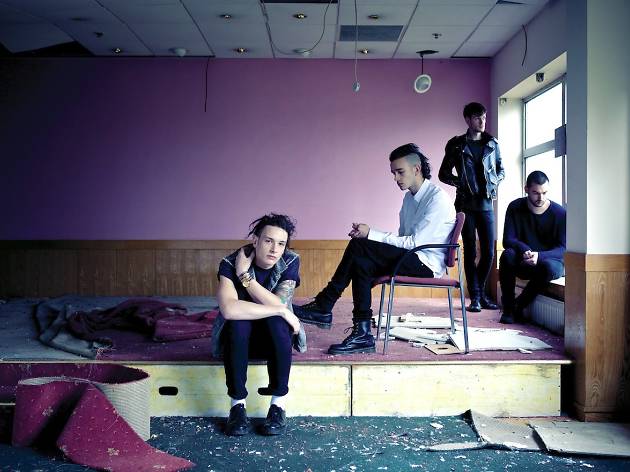 Thursday at 7pm, Bud Light Stage
Perfectly coiffed English rockers the 1975 are a bit like the rebellious, Duran Duran-listening older brother of One Direction. The group may court a similar fanbase with its dashing boy band charm, but this quartet doesn't need a backing band (they have their own guitars). Even if you can't identify with throngs of teenagers grooving to the band's sultry, '80s-inspired pop-rock, you can at least appreciate how genuinely catchy it is.
10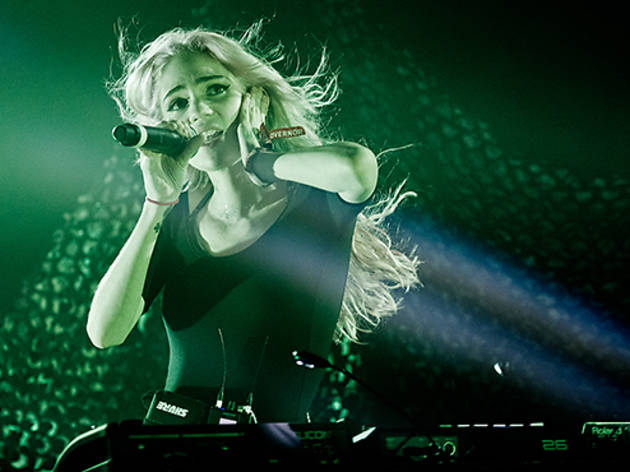 Photograph: Michael Chen
Saturday at 7:30pm, Lakeshore Stage
Canadian musician Claire Boucher (better known as Grimes) has wholeheartedly embraced pop on her new album Art Angels, creating music that marries her experimental tendencies with slick, radio-friendly production. After a high-energy set at Pitchfork Music Festival in 2014, Grimes shouldn't have any problem winning over the Lolla crowd with the help of some back-up dancers and a well-placed fan blowing back her hair.
11
Friday at 12:50pm, Pepsi Stage
Lolla's lineup is largely devoid of Chicago-based acts this year, but Saba is one of the exceptions. Each of the West Side rapper's collaborations with Chance the Rapper (first "Everybody's Something," then "Angels") has introduced him to a new audience, but he seems poised for even larger recognition, thanks to recent singles like "Soap Box" and "World in My Hands," which showcase the emcee's adaptable flow and empowering message. Perhaps he'll even debut a few tracks from his upcoming mixtape?
12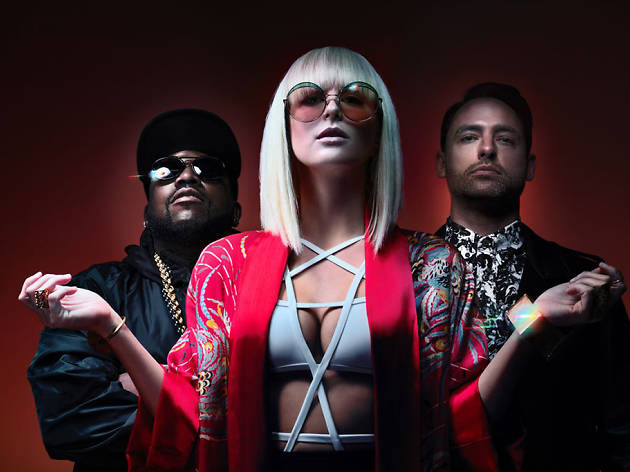 Saturday at 4:15pm, Samsung Stage
Outkast emcee Big Boi and indie pop duo Phantogram might seem like strange bedfellows, but their collaborative Big Grams EP is a remarkably natural confluence of styles. The Brooklyn band's rhythmic, hook-strewn instrumentals provide a suitable backdrop for Big Boi's versatile flow, with assistance from singer Sarah Barthel. It won't be as momentous as Outkast's reunion at Lolla in 2014, but it's still a chance to see Sir Lucious Left Foot live.
13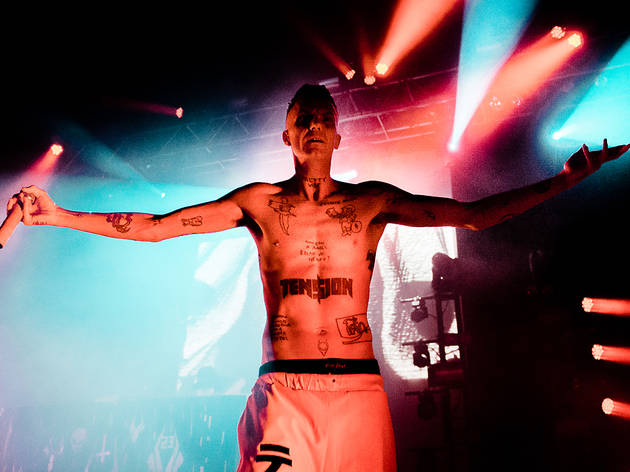 Photographer: cousindaniel.com
Sunday at 8:30pm, Perry's Stage
Roles in the 2015 Neill Blomkamp film Chappie failed to make movie stars out of Ninja and Yolandi Visser, giving the pair plenty of time to create weird, aggressive hip-hop as Die Antwoord. The South African duo's recent Suck on This mixtape is filled with EDM-styled remixes of tracks like "I Fink You Freeky" and "Enter The Ninja"—an appropriate soundtrack for the final set at Perry's Stage on Sunday.
14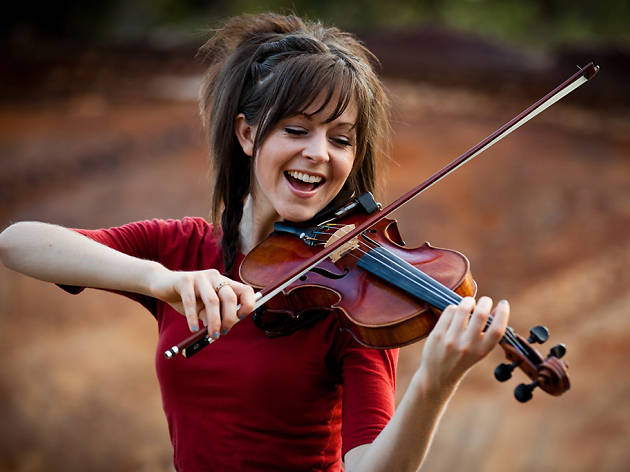 Sunday at 2:15pm, Perry's Stage
Violinist Lindsey Stirling is best known for her slickly produced YouTube videos, which depict the costumed musician battling video game-inspired foes. It's an apt visual representation of the stylistic synthesis present in her music, which fuses classical violin strains with EDM production. Hopefully organizers can make some room on the crowded Perry's stage of Stirling's tightly choreographed dance routines—they're almost as impressive as her bowing technique.
15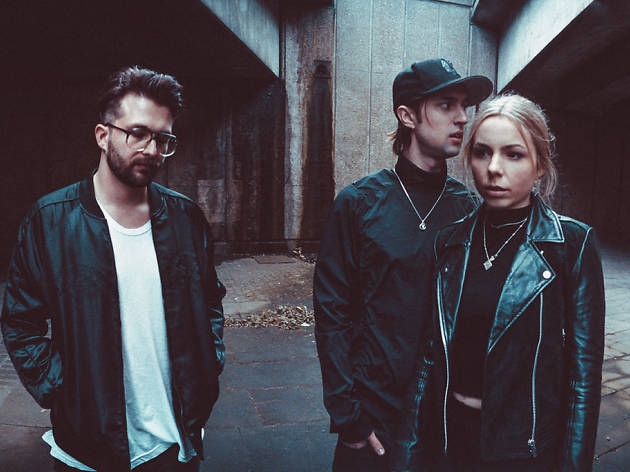 Photograph: Courtesy Matador Records
Friday at noon, Petrillo Bandshell
Since debuting its subdued track "Dust" online in 2014, the members of Haelos have experienced a quick rise to prominence. The English trio's recent debut, Full Circle, channels trip-hop beats, cascading synth lines and reverberating vocals—all performed without the assistance of a laptop. Arriving at Lollapalooza at noon may be tough, but Haelos is an act worth giving up a bit of beauty sleep to see.