Dusty Groove buys WGN Radio's record collection | Interview
A crate-digger's dream sat idle on Michigan Avenue for three decades.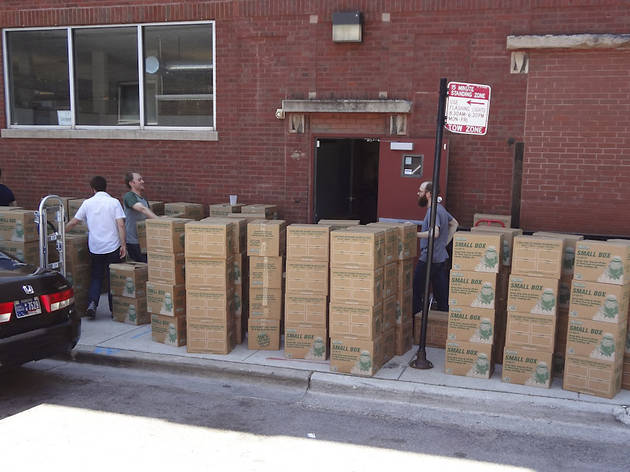 1/10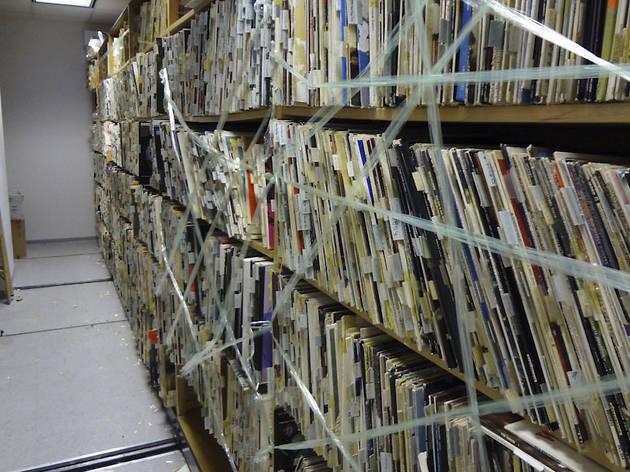 2/10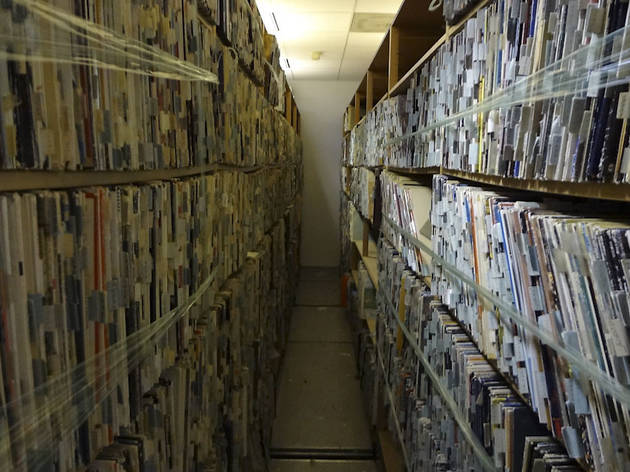 3/10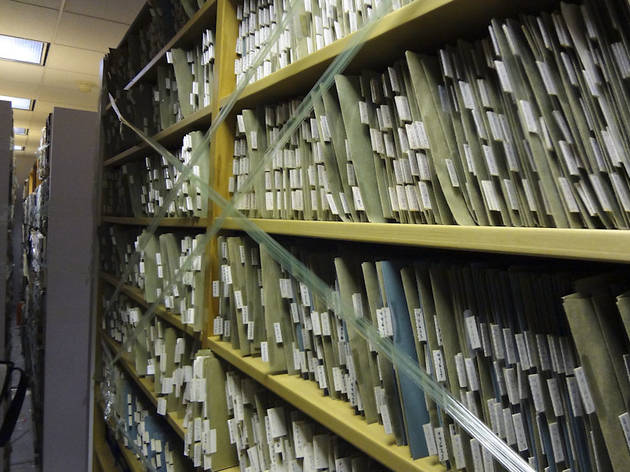 4/10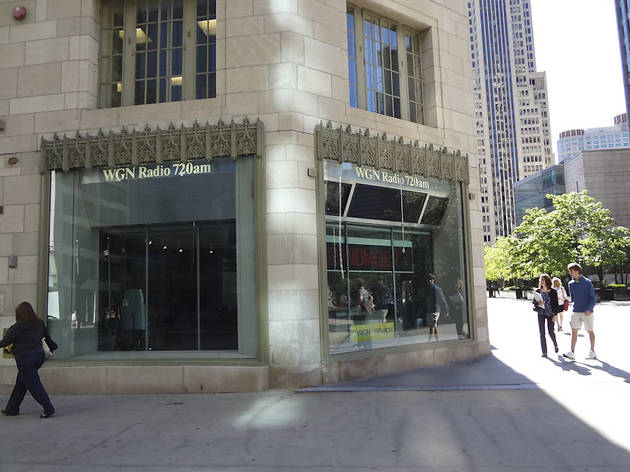 5/10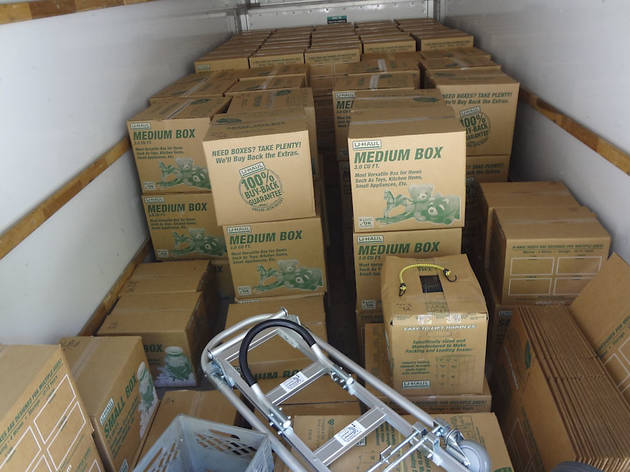 6/10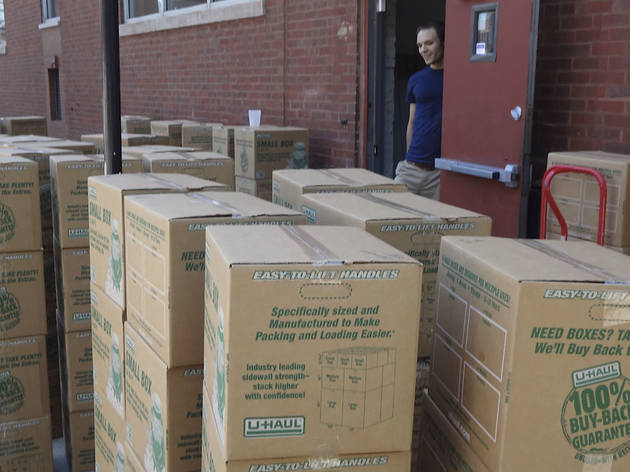 7/10
8/10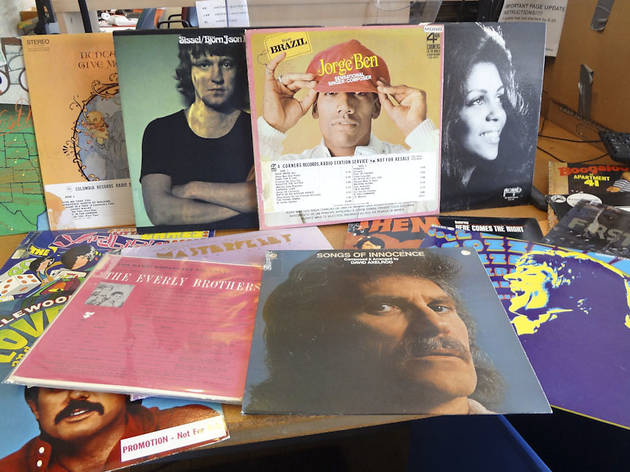 9/10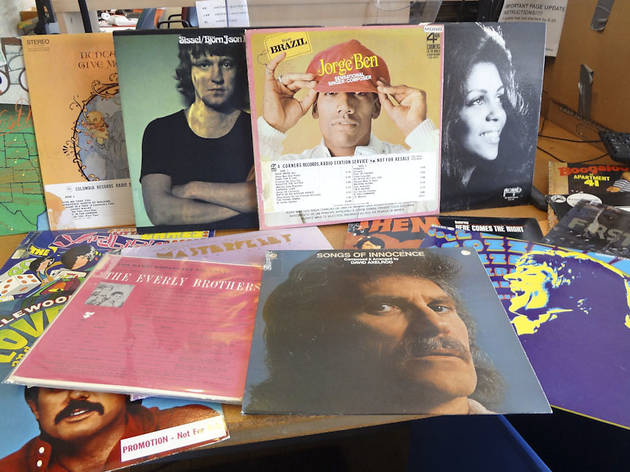 10/10
"I grew up thinking WGN was a very boring station; I'd never want to listen to them in my life," says Dusty Groove proprietor Rick Wojcik. Wojcik preferred Steve Dahl's parody record of WGN talk-radio staple Wally Phillips, "Oh Wally." But as it turns out, WGN was a hipper—or at least, better organized—place than Wojcik ever gave it credit for.
WGN Radio sat on one of the region's best preserved and most sprawling collections of vinyl records for three decades—right in the heart of Chicago. "There was this crate-digger's dream that was right there on Michigan Avenue," says Wojcik, who typically buys records from garage sales and collections as well as radio stations. The records, remarkably, weren't stored at some forgotten water-damaged warehouse; they were in giant, 50-foot-long sliding library stacks inside WGN Radio's offices at Tribune Tower. They'd been brought there in the early '80s and used less and less.
This year, with radio operations slated to move upstairs to the building's seventh floor, that valuable first-floor real estate needed to be cleared. The records were given the heave-ho, but not carelessly. WGN called Dusty Groove and various other dealers. In May, an ecstatic Wojcik was able to come in and see the vastness of it firsthand. "I literally looked at every record just to see what was there." After a quality inspection and a bid, plus weeks of waiting, the deal was finalized in late June. Wojcik estimates his shop took 50 percent of the WGN collection, while local Web radio broadcaster CHIRP received a big chunk of leftovers as donations. When WGN accepted Dusty Groove's offer (which it declined to reveal to us), it gave the retailer just a week to move 20,000 LPs, 40,000 45s and several thousand CDs. It took three men three solid days just to pack Dusty's sizable truck.
But WGN, really? Somewhat counterintuitively, the talk-radio giant amassed a great collection because it existed in a time before strict programming. "They didn't have a program director saying 'This is junk, throw this out.' They kept everything. Radio stations got serviced in ways that are pretty incredible, especially in [light of] the shrinking music industry these days. Promos used to be fast and furious for everybody. They would just send everything to everyone and hope that it might stick," says Wojcik, who had to fight to preserve vinyl while working at WHPK and WNUR back in his own radio days in the '80s and '90s.
As a result of WGN's longevity and seriousness about its archives, the collection—which Dusty Groove began to sell about a month ago on its website (search "WGN" at dustygroove.com)—has everything from oddball Italian soundtracks and obscure funk to sound experiments and rare rock promos. "There's weird psych records, there's Latin records, there's singer-songwriter obscurities, even some very interesting classical," Wojcik says. It's short on soul, he admits, but chock-full of original promo pressings of Rolling Stones and Yardbirds records, some of them white label, original Muddy Waters blues, Lloyd Price funk, Phil Ochs on A&M and Dudley Moore jazz.
The LPs are in remarkably good shape, having almost never been played on air, and are marked only by "WGN" written on the back and a numbered tab on the spine—WGN maintained a card catalog that indexed not only the titles, but songs, personnel and publishers for the records, all typed by hand and cross-referenced with the song name. All of this was done before computers. The records were stored chronologically, making them a living timeline of 40 or 50 years of popular music.
Of course, WGN isn't the only radio station to liquidate in the digital age. Wojcik bought thousands of CDs from shuttered soul and jazz station WBEE, but that library had already been pared down and the artifacts were heavily played. He muses on what it would have been like to snag the collection of WVON, the black community heritage station once owned by the Chess brothers. But he adds, "I don't think there is a WVON collection." Format changes, he believes, usually force radio stations to liquidate genre by genre.
Wojcik expects the entire WGN collection to be cleaned and for sale on the site by Christmas, but roughly five percent of it has already gone up. In the meantime, Dusty Groove is benefitting from the buzz around this treasure trove—the credit for which, Wojcik notes, must go to the unknown archivists. "They were able to hold on to this music. Somebody there, clearly, for decades, really valued this and took care of it."