Estelle at Double Door | Concert preview
The gal that gave us "American Boy" previews a long-awaited follow-up.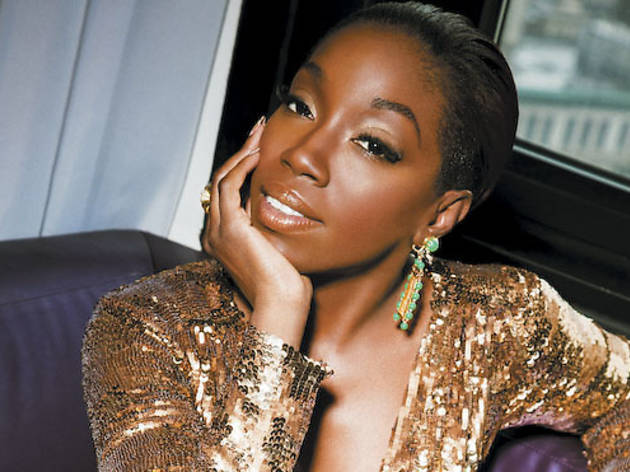 Being a mainstream artist in 2012 means not just keeping up with a fickle public, but staying one step ahead of it. That may be what's held back Estelle, who's kept us waiting four years for the follow-up to her lovely breakout, Shine. Back then, in 2008, the Brit seemed to be setting the pace. Her disco-imbued, Kanye-enhanced "American Boy" preceded the collision of club and pop music that's informed Rihanna's career ever since.
Unfortunately, the formula backfired for Estelle on last year's David Guetta–produced, Ibiza-ready "Freak," which failed to make a dent on the charts and further prolonged the delay of All of Me, which finally arrives later this month.
Maybe it was a blessing in disguise that "Freak" was a flub, sparing the talented singer from fattening her tunes with empty electro calories. Instead, we get something closer to the cool cadence of Sade on new single "Thank You." There's a romantic quality to Estelle's voice, and matters of the heart serve her best. "Break My Heart" speaks to that with silky, '70s low-rider soul, as does the robotic yet seductive "ColdCrush." The budding diva has found a classy workaround to pushing the tempo.