How to Dress Well | Interview
Philosophy student Tom Krell has a way with emotions. And emoticons.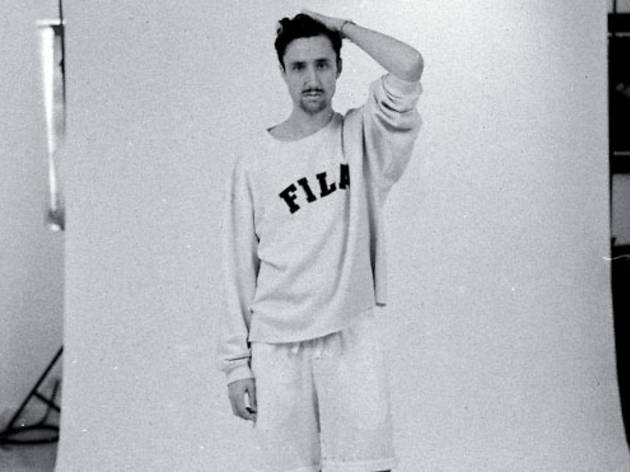 Tom Krell is not as sad as people might think. Yes, his new album is called Total Loss. And yes, it emerged from a period of personal struggle—breakups, depression, addictions, death—which is conveyed in the LP's emotionally threadbare lyrics. But for a more optimistic portrait, take a look at the avant-R&B singer's Twitter account, which bursts with positivity, emoticons and plenty of sideways hearts ("<3 <3 <3 <3 thank u to all my fans n friends n loved ones for your love and recognition and respect and generosity of spirit! <3 <3 <3 <3 <3")
When I meet up with Krell, who's home in Chicago for a few days in between tours, I ask him about the dichotomy between his social media style and his songwriting approach, and the "propensity for sadness" he claims to have. "I was trying to explain this to someone recently," says the lanky, casually dressed philosophy student. (He began work on a doctorate at DePaul three years ago, but his studies are currently on the back burner.) "Hold on. Let me look this up real quick." After thumbing through his phone, he finds a quote: "This bro [Antonin] Artaud [the French playwright] writes 'No one has ever written, painted, sculpted, modeled, built or invented except to literally get out of hell.' That's an extreme way of describing why my music is sad and why I'm not a miserable person. There are bands that write feel-good songs about cheap beer. It's never registered with me. I'm compelled to make material that's affectively intense."
Krell has a careful manner of speaking and the calm assuredness of someone who either thinks a lot about his own artistic philosophy or has done a ton of interviews—probably both. "The emotions on Total Loss aren't my emotions," he explains. "They're more like wherever affects live before they become emotions in a specific person's life." Unafraid of sentimentality, he trades irony for sincerity in his live performance (which is the same thing he's doing with Twitter, I suppose, albeit with more smiley-face emoticons). Still, isn't it draining to perform this vulnerable stuff night after night? Krell says the songs are always different. He often opens his set with "Suicide Dream 1," from his 2010 debut, Love Remains. "That song has changed so much for me in terms of its meaning. Some nights it's really sad and other nights it feels celebratory." Whereas he hit the road solo for his first album, this time he has two tourmates: Cameron Reed, a.k.a. Canadian musician Babe Rainbow, contributes on keyboard and laptop while multi-instrumentalist Aaron Read plays guitar and violin, freeing up Krell to more or less disappear into his vocals.
During performances, Krell's fans are attentive and stand in reverential silence as his ethereal falsetto saturates the room. It's a special feat in the digital era, where the easily distracted more often talk, text or Instagram than listen at shows. "It has been amazing, playing to 600 people in London and being able to sing without a microphone and have everybody just hold their breath and shit," he says with a grin. "This live show is probably the greatest achievement of my life so far."
How to Dress Well plays Co-Prosperity Sphere Friday 14.