Julian Malone | Interview
The South Side rapper puts it all out there.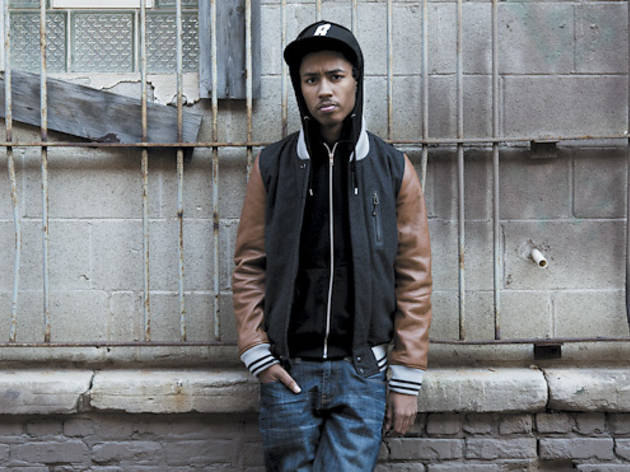 These days conversations about Chicago hip-hop tend to be dominated not by Common or Kanye but Chief Keef and the wave of major-label signings that have dovetailed with the gun violence epidemic consuming parts of the city. But the same youth-dominated underground that spawned Keef is home to dozens of largely unknown rappers working the margins of the genre, like Julian Malone. An MC and producer from the South Suburbs, he's become one of the local scene's latest breakout stories with the recent announcement that he signed with pioneering L.A. indie hip-hop imprint Stones Throw, home to artists like DOOM, Madlib and the late J Dilla.
Malone's only 20, but he's been rapping since age 13, when a friend shared a demo of the home recording software Fruity Loops. "I always used to mess with it and write rhymes or little drums and claps and stuff, just playing around," he explains casually after making the trek up from South Holland to meet for an interview in the Loop. "But it eventually got serious, because I used to want to be in the NBA like everyone else, but then I realized I suck at playing basketball," he says with a laugh.
Not long after that, the MC fell in with the 2008ighties collective and the rap group born out of that crew, BRKF$T CLUB, and has since come into his own with a string of singles, videos and an impressive mix-tape, Enemy: The Times and Loves of Malone, on which he handles all of the production, sampling artists like Lauryn Hill and Little Dragon when he's not singing the hook himself. It's a revealing collection, honest to a degree that's sometimes uncomfortable, marked by confessional rhymes working through dark memories that reveal a young artist navigating the occasionally painful road to adulthood while simultaneously finding his way as an artist.
Malone's lyrics, while sometimes bleak, steer clear of the street violence that has come to define Keef and other rappers in the drill scene. Instead of a parade of boasts, Malone often looks inward, reflecting on relationships with his family. The frustrations of adolescence define Enemy cuts like "The Vibes 3 (December 23rd)" and "October 20th," which detail tiffs with his mother and the shortcomings of his father with brutal honesty, while he tenderly remembers his grandparents on the nostalgia-steeped "Christmas at Grandmas" (Born Julian Thornton, he took the stage name Malone from his grandfather after he passed). "One side of me kind of regrets putting that all out there like that," says Malone, who was 18 when he started working on Enemy, adding, "I don't plan on doing that again."
That vulnerability has melted away as the wordsmith's confidence has grown, reflected on newer tracks like "Give a Eff" and "7Milli," both due on Malone's forthcoming mix-tape, Diff.Rnt. They're among his strongest so far, as are his verses on the BRKF$T CLUB posse cut "The Fellowship" (which features a clever video modeled on the intro to That '70s Show), where Malone's agile wordplay and clever rhyme schemes got him noticed by Stones Throw. "They hit me up through our friend Exile, he's a producer, then they got me on a conference call later that day," he says. "We set up me going to L.A. and I flew out there, like, two weeks later." That was last fall, and Malone hopes to have the mix-tape out by March, with a proper full-length due later this year if all goes according to plan. It's clear he's been emboldened by the opportunity as he excitedly talks about improving his cadence and the new industry connections he's making. "I'm figuring myself out," he says. "I feel like it shows in the music."
Julian Malone opens for Roc Marciano at Schubas Saturday 23.