Matthew Sweet and Susanna Hoffs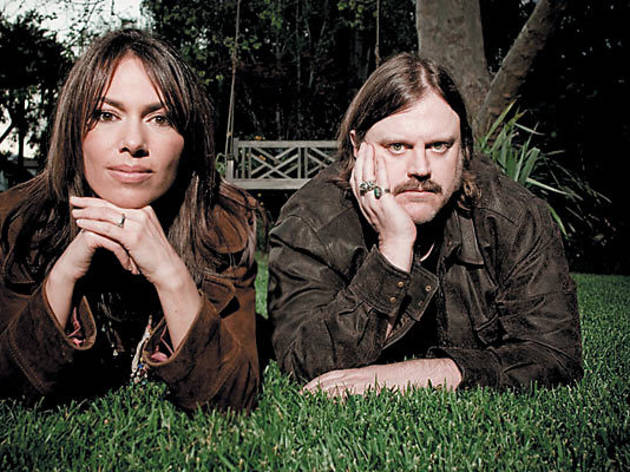 In 1984, when the phrase Paisley Underground meant something, Susanna Hoffs of the Bangles and some of her buds in that L.A. neopsychedelic movement made a concise, off-kilter collection of cover songs called Rainy Day. Selections such as Alex Chilton's "Holocaust," juxtaposed with low-key readings of "Sloop John B," created an unsettling tone that put a personal spin on someone else's words.
Three years ago, Hoffs (now an occasional rocker and a full-time mom) hooked up with pal Matthew Sweet for Under the Covers. As the name implies, that album, like Rainy Day, was a jukebox of favorite tunes, mixing up Beatles, Neil Young and radio oddities such as Gilbert O'Sullivan's "Alone Again." The straightforward treatments made an ideal platform for touring, which the pair is doing again behind the brand-new sequel. The picks on Under the Covers Vol. 2 are flawless; like Proust's pastries, '70s radio smashes "Hello, It's Me" and "You're So Vain" trigger mad, sensuous rushes of memory.
Yet as Sweet and Hoffs revisit all the pop-gasmic Ronstadt, Big Star and Bread they can grab, they hardly find anything original to do with the cherished material. No matter how prettily they sing (and even with a deliberate frog in her throat for "Maggie May," Hoffs's voice is never un-pretty), neither claims these songs as their own. Hopefully, the stage show will force the duo to rough things up a little. Sweet is known for ripping guitar, and Hoffs tackling Jon Anderson's falsetto on Yes's "I've Seen All Good People" could prove a thrilling challenge outside the glossy comforts of a studio. Sweet is always sweeter with a little sour for contrast.