Our favorite looks at Pitchfork Music Festival
A Boy Scout, a broken ankle and a Marge Simpson coif made for some memorable style. See what passes for festival fashion in 2014
1/12
Photograph: cousindaniel.com
Your kids are never too young to start digging Schoolboy Q and Deafheaven. Wait, that's not true. We spotted far too many babies at Pitchfork. Still, this kid is pretty adorable, with a dad straight outta Apocalypse Now.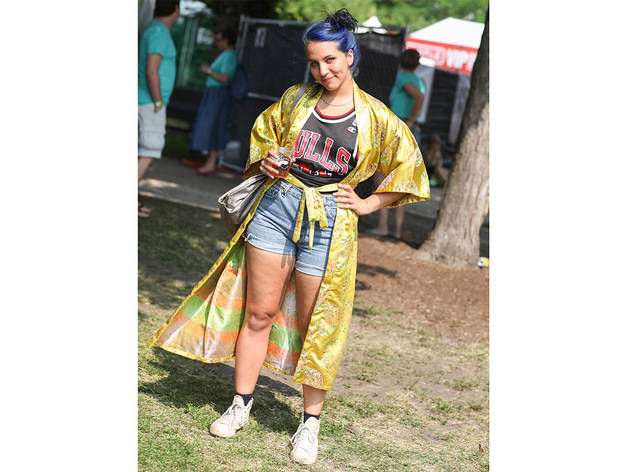 2/12
Photograph: Hallie Duesenberg
Festival staples (vintage NBA jersey, colored hair) meets crazy cat lady layabout (dirty robe) in this St. Vincent fan.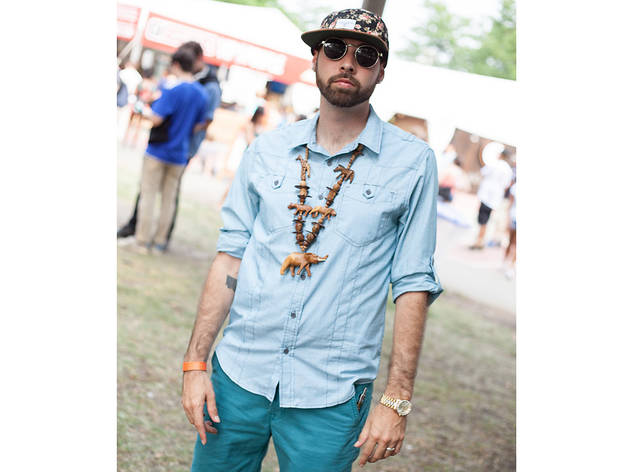 3/12
In some way, shape or form, Animal Collective is always at this festival. In 2014, it was no different, with Avey Tare playing the Blue Stage on Friday, and this dude's neck on Sunday.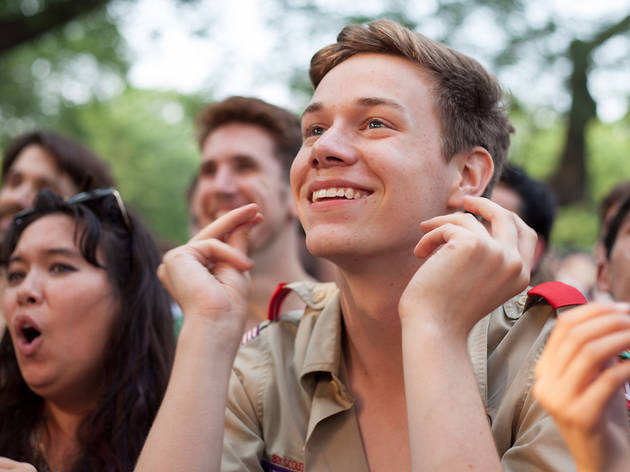 4/12
When rocking the Boy Scout look, it helps to appear as whistle-clean and pure as a milk-drinking, Leave It to Beaver–watching youth. Otherwise, you come off as a creep. We spotted this Scout leader multiple times on Sunday, always smiling.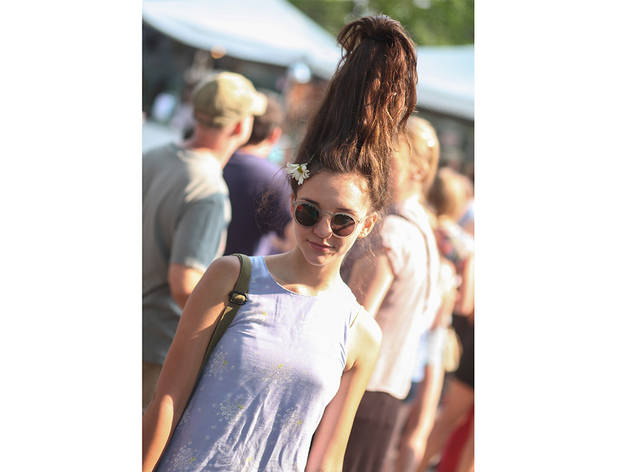 5/12
Photograph: Hallie Duesenberg
And you think Marge Simpson is unrealistic.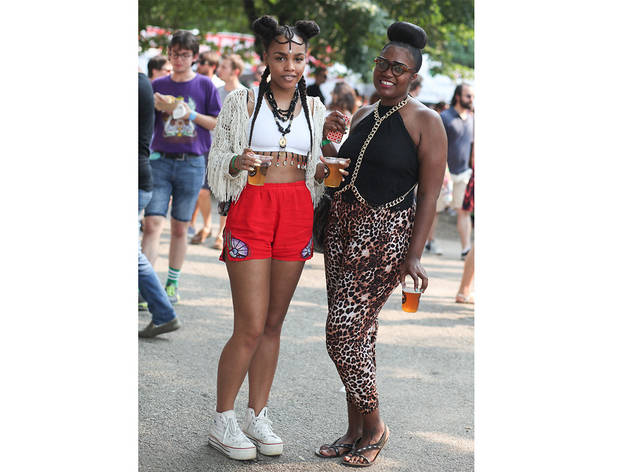 6/12
Photograph: Hallie Duesenberg
Braids and symmetry are in…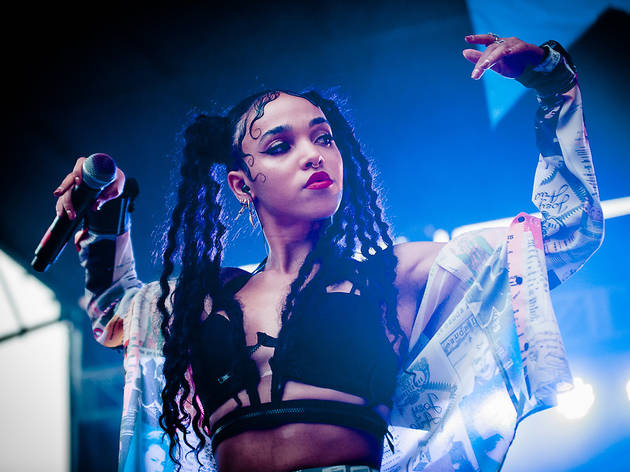 7/12
Photographer: cousindaniel.com
…largely due to to rising avant-R&B star FKA Twigs. With her punk-kabuki look, Tahliah Barnett looks like something out of a William Gibson novel.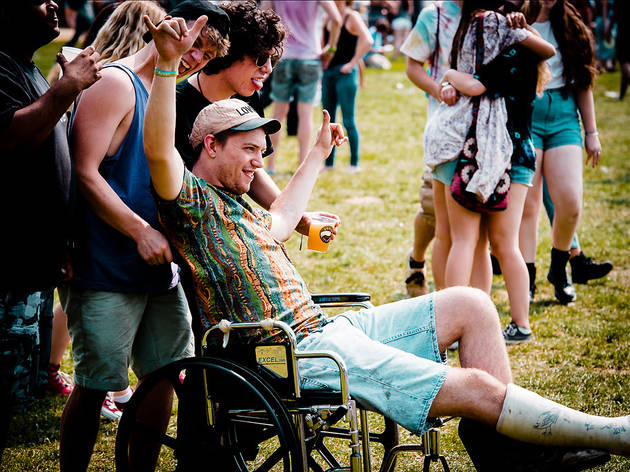 8/12
Photographer: cousindaniel.com
Cadien James of local garage rock act Twin Peaks, which kicked off the Saturday slate, didn't let a broken ankle slow his roll. He tackled the entire fest in a wheelchair.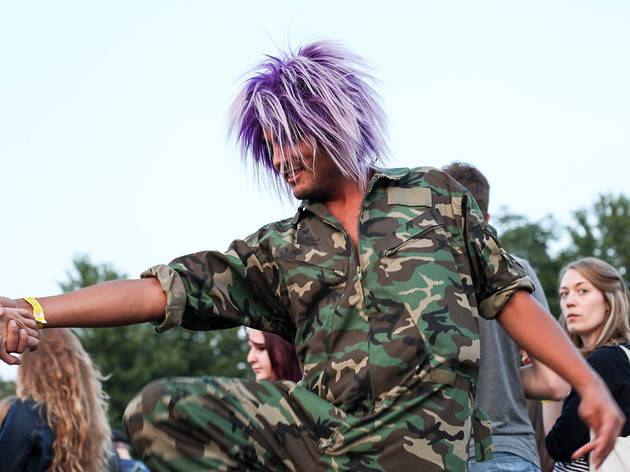 9/12
Photograph: Hallie Duesenberg
Camouflage and anime wigs go together like pulled pork inside cream puffs, but those were on sale at Puffs of Doom, too.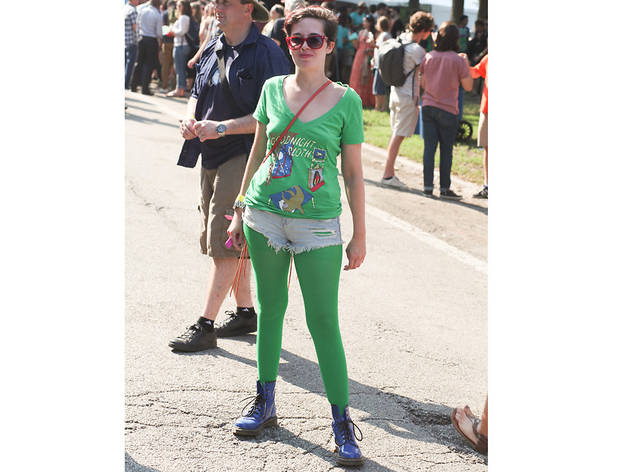 10/12
Photograph: Hallie Duesenberg
Second star to the right and straight on till morning.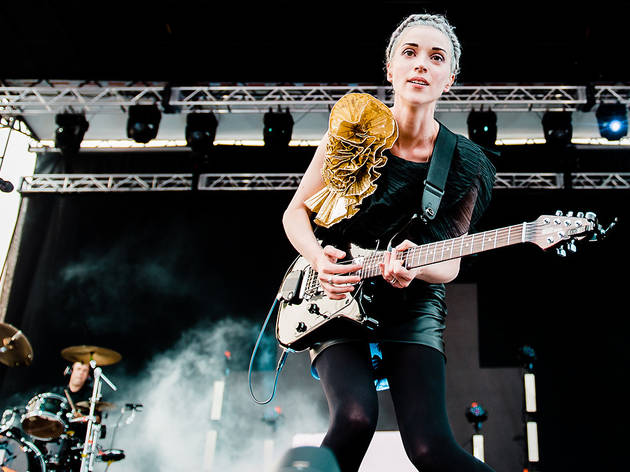 11/12
Photographer: cousindaniel.com
Annie Clark of St. Vincent rocked a tight silver 'do, black leather mini and an explosion of gold on her shoulder. The look fit her sound—controlled cool with burst of color.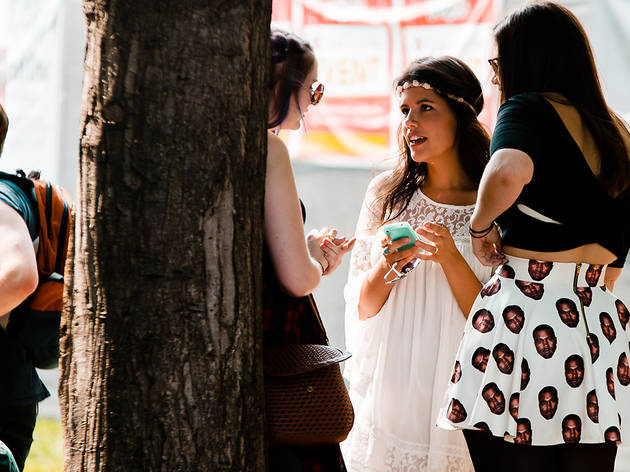 12/12
Photographer: cousindaniel.com
The rare case of "Kanye West on your ass" being a good thing.
Another summer weekend in Chicago, another music festival in Chicago. Though, at Pitchfork, what you wear seems to matter more than even the bands. Strolling across the baseball diamonds of Union Park, you can tell much thought had gone into which vintage NBA jersey to wear (the Phoenix Suns were oddly popular), which color leggings to wear, which strap of the overalls to let hang off the shoulder. And some folks just have effortless cool—especially those on stage.
We dug through our collection of photographs from Friday, Saturday and Sunday to select the most memorable fashion plates we saw strutting about the grounds.
RECOMMENDED: More photos from Pitchfork Music Festival