Ranking every Pitchfork lineup from 2005 to today
The Pitchfork Music Festival turns 10 in 2015. Which year ranks as the best? Hint: the funniest one.
We already ranked every Lollapalooza lineup ever, so it's time we focused on another Chicago summer music festival turning 10 years old this year. Way, way back, before YouTube, before a public Facebook, before the iPhone, in 2005, a modest little festival started up in Union Park as an alternative to Lolla. It was called Intonation Festival, and the two-day event was curated by local hipster publisher Pitchfork. The lineup read like the website's list of Best New Music, and that approach carries on today. After its first year, Pitchfork Music Festival split from Intonation, with the two going head to head for one measly season. So, in one way the festival is ten years old, in another way it's about to offer up its tenth official weekend. Either way you cut it, we ranked them all, including the 2015 lineup.
We considered the headliners, the requisite reunions, the vibe, the weather and all those nobody acts that never made it despite the Pitchfork hype. Which year was your favorite? Argue below.
RECOMMENDED: Our complete guide to Pitchfork Music Festival
11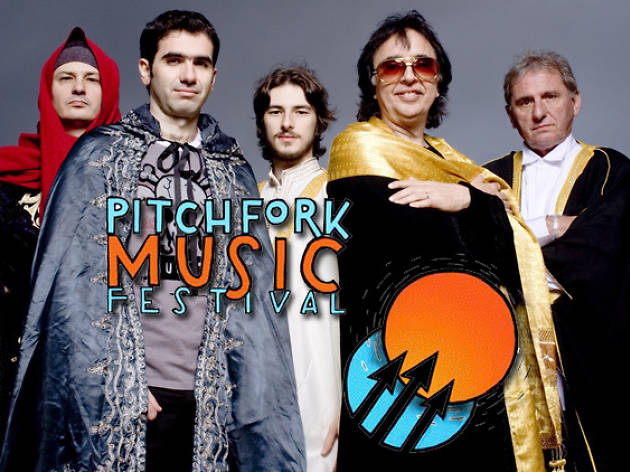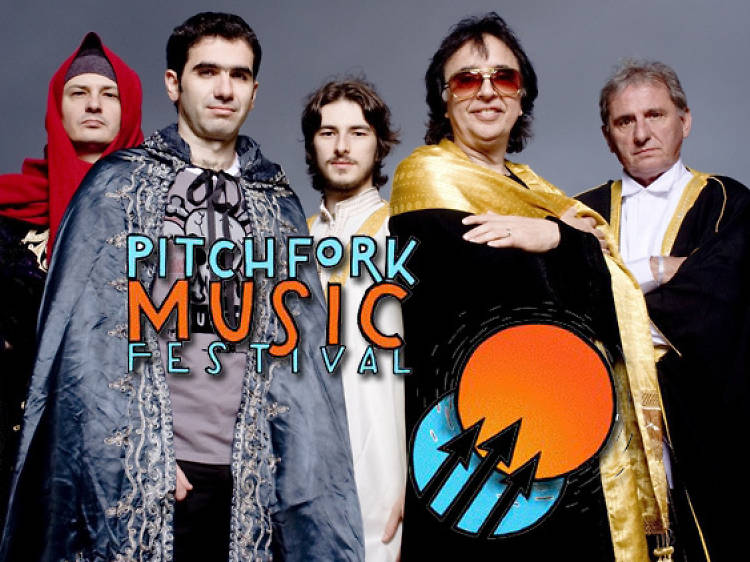 Headliners: Silver Jews, Os Mutantes
Also: Spoon, Yo La Tengo, Devendra Banhart, Ted Leo, the Futureheads, the National, Mountain Goats, Destroyer
Who?: Hot Machines, Tapes 'N Tapes
Reunion: Os Mutantes
In its final two day iteration, and first official year as the Pitchfork Music Festival, this nascent fest wrestled with the split-off Intonation to book acts, which had Bloc Party and the Streets headlining (wow, 2006), not to mention Boredoms, Lupe Fiasco and Ghostface Killah. At least, that's the best guess why the Silver Jews were atop the bill. Huh? Os Mutantes made cult psych records in the '60s, but were a cheesy samba act four decades later.
10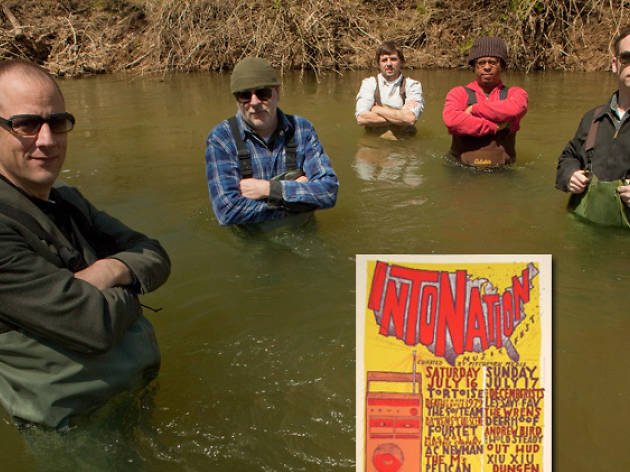 Headliners: Tortoise, the Decemberists
Also: Death from Above 1979, the Wrens, the Hold Steady, Andrew Bird, Deerhoof, Broken Social Scene, Xiu Xiu, Les Savy Fav
Who?: Thunderbirds Are Now!, Out Hud, Head of Femur, the M's
Reunion: None
In 2005, Pitchfork.com curated the brand new Intonation Festival, making it the de facto debut of Pitchfork Music Festival, if not in name. Like its much larger rival Lollapalooza, P4K was still figuring it out in year one, making for a curious event. Will Oldham headlined the DJ tent. The guitar-heavy lineup mined the music-nerd indie acts of the era. Eventually, they realized you needed some pop, dance and hip-hop in there. But it took a couple years.
9
Headliners: Sonic Youth, Yoko Ono, New Pornographers
Also: Clipse, GZA, Slint, Cat Power, De La Soul, Girl Talk, Grizzly Bear, Iron & Wine, Mastodon, Stephen Malkmus
Who?: Craig Taborn's Junk Magic, Cadence Weapon, Oxford Collapse, Nomo
Reunion: Slint
Look, Yoko Ono is cool as shit, and poking fun of her is lazy and dated. That being said, her headling set was perhaps the greatest midjudgment of Pitchfork's decade. She can clear people off a baseball field faster than a lightning storm. But otherwise, this first three-day edition of the 'Fork offered awesome, diverse sets from Sonic Youth, De La Soul, Girl Talk and more. We miss the tent over on the basketball courts, which is now all corporate giveaways and shopping. Bah.
8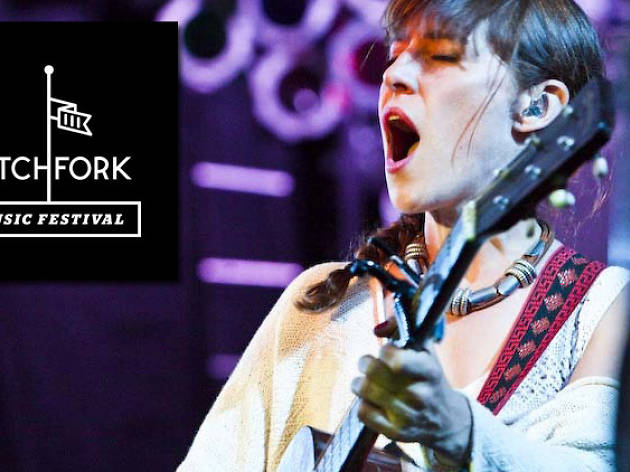 Headliners: Feist, Godspeed! You Black Emperor, Vampire Weekend
Also: Purity Ring, Beach House, Hot Chip, Dirty Projectors, Kendrick Lamar, Sleigh Bells, Wild Flag, Schoolboy Q
Who?: A Lull, Milk Music, the Psychic Paramount
Reunion: Chavez
If any year slips from our memory, it's this one. This really happened just three years ago? Feist? Huh. The top of the bill might seem strangely insufficient with a few years of hindsight, but there were some chances to catch acts before they blew up—Purity Ring, Schoolboy Q, Kendrick Lamar (who had Lady Gaga watching onstage!). But there was also a healthy amount of Dudes with Laptops—Tim Hecker, Nicholas Jaar, the Field. The most overly cerebral of Pitchforks, and that's saying something.
7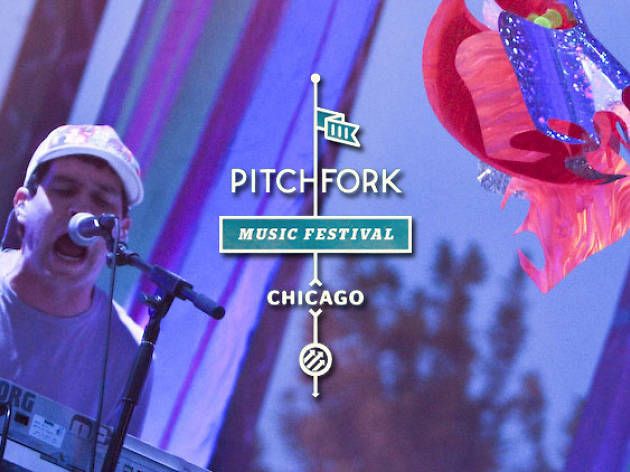 Headliners: Animal Collective, Fleet Foxes, TV on the Radio
Also: Deerhunter, Superchunk, Odd Future, James Blake, Neko Case, Toro Y Moi
Who?: Gatekeeper, Sun Airway, Chrissy Murderbot
Reunion: The Dismemberment Plan
Pitchfork's most stereotypical bill offered both Animal Collective and Deerhunter, two acts that show up seemingly every goddam year in some iteration. There were also some snafus, like DJ Shadow's Spinal Tap–esque set malfunction. For all the controversy leading up to the event, Odd Future was merely stupid, shouty and juvenile. Duh.
6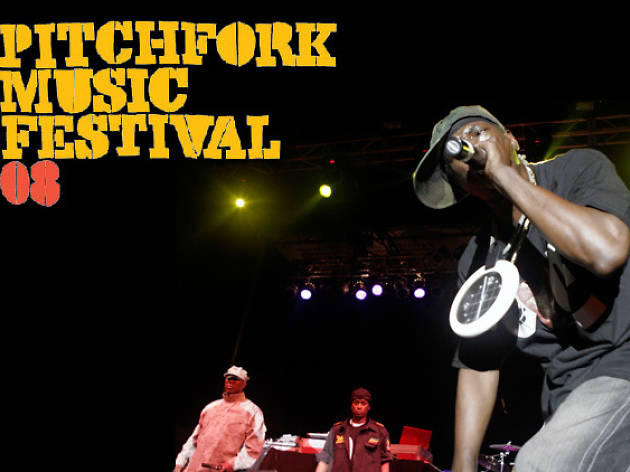 Headliners: Public Enemy, Animal Collective, Spoon
Also: Jarvis Cocker, Bon Iver, Vampire Weekend, Fleet Foxes, Hold Steady, Caribou
Who?: Occidental Brothers Dance Band International, Icy Demons, Extra Golden, Times New Viking
Reunion: Sebadoh
Pitchfork partnered with All Tomorrow's Parties for Don't Look Back, a thematic Friday in which underground icons performed albums in full. Public Enemy were a blast; Mission of Burma and Sebadoh not so much. And few bills have more "Oh, yeah THEM, I forgot about them" acts. Still, this outlier year served up a healthy amount of rarities, like Jarvis Cocker and Jay Reatard… even if Animal Collective and Atlas Sound, a Deerhunter side-project were there. See?
5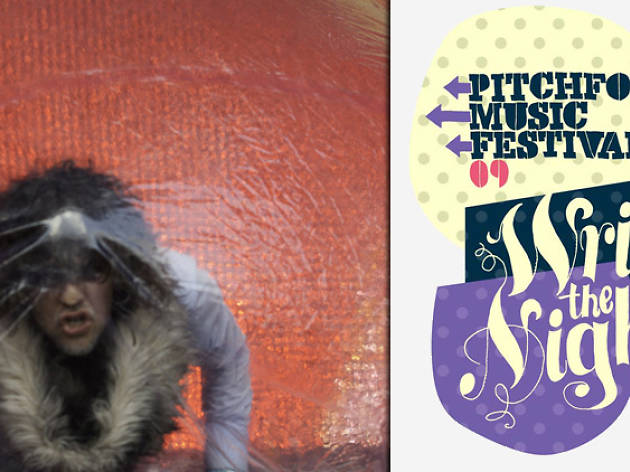 Headliners: Built to Spill, the National, the Flaming Lips
Also: Yo La Tengo, the Jesus Lizard, DOOM, M83, the Walkmen, Tortoise, Matt & Kim, Beirut
Who?: Michael Columbia, Plants and Animals, the Mae Shi
Reunion: The Jesus Lizard
Write the Night Friday was an interesting, one-and-done concept wherein ticket buyers could vote on the performers' setlists. They should try that again. Though thick with post-rock, long-running locals and aging college rock bands, 2009 stands out for a few Hall of Fame moments. Like when the Thermals covered Green Day and the crowd went apeshit with release, realizing it was okay to admit likeing pop-punk. Or when DOOM, who might have been an imposter, hid in a car behind the stage demanding to be paid in cash before coming out of the hatchback. In their Embryonic phase, the Flaming Lips were great.
4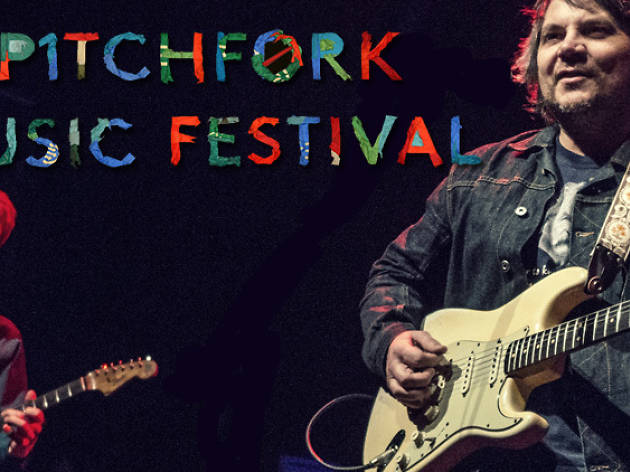 Photograph: Joshua Mellin
Headliners: Wilco, Sleater-Kinney, Chance the Rapper
Also: Chvrches, Mac Demarco, Panda Bear, Run the Jewels, Todd Terje
Who?: Single Mothers, Steve Gunn
Reunion: Sleater-Kinney

We're being purely speculative here, because who knows? Perpahs a giant storm will cancel everything. However, on paper this is a solid, approachable, deep bill. It's a healthy cocktail of genres, running from piano pop (Tobias Jesso Jr.) to playful British art-electronica (Sophie). Even if the bulk of these bands (Wilco, Chvrches, Future Islands, Mac Demarco…) have hit Chicago often of late, they are reliable and sunshine appropriate.
3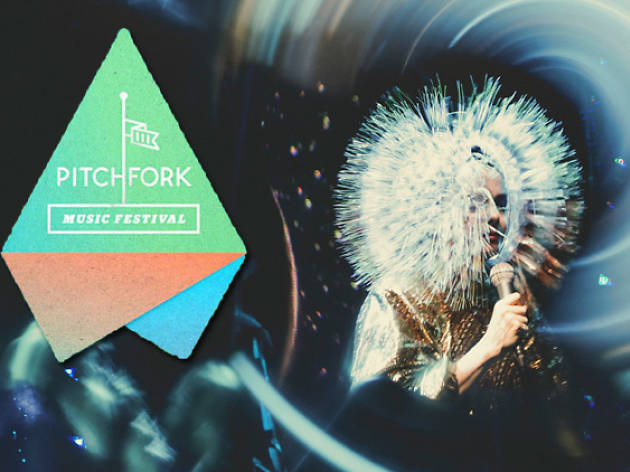 Photograph: Tonje Thilesen
Headliners: Björk, Belle & Sebastian, R. Kelly
Also: Joanna Newsom, Breeders, M.I.A., Sky Ferreira, Toro Y Moi, Yo La Tengo, Run the Jewels, Solange
Who?: Tree, KEN Mode, Evian Christ
Reunion: The Breeders
Stupid rain cut short Björk's stunning set, but the hour was enough to rank amongst the best headliner performances ever. Paying R. Kelly is courting controversy, but it's hard to argue with the results of the outside-the-box booking—an enormous crowd outside the typical demographic turned up on Sunday and lost its mind. Having mainstream acts like M.I.A. and Run the Jewels leading up made for one of the most electrically charged days in ten years. Oh, and Belle & Sebastian were really great, too.
2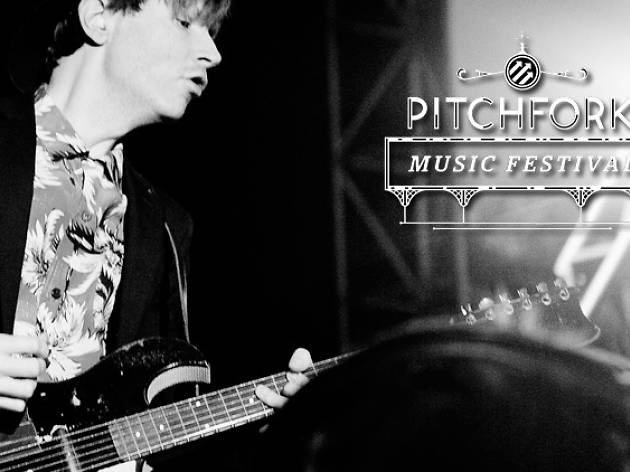 Photograph: cousindaniel.com
Headliners: Beck, Neutral Milk Hotel, Kendrick Lamar
Also: Schoolboy Q, Grimes, FKA Twigs, St. Vincent, Giorgio Moroder
Who?: Ka, Mas Ysa, the Range, Empress Of
Reunion: Slowdive
We're not saying this because this is the freshest in our minds, but last year was a peak. Beck killed it, a kicked-started a goodwill campaign that lead to winning Grammy's Abum of the Year. A festival lives or dies by the top of its bill. Kendrick Lamar, the brightest star in rap, also headlined, who months later is already perhaps too big for Pitchfork. It was a pleasantly hip-hop heavy bill overall with Earl Sweatshirt, Pusha T, Schoolboy Q. People who say rappers are boring live are idiots. Giorgio Moroder's playing-the-radio set was predictably lame, and Grimes was totally lip-synching on a Britney level, but, man, you could still dance hard to those sets. The Slowdive reunion surprised us with its volume and velocity.
1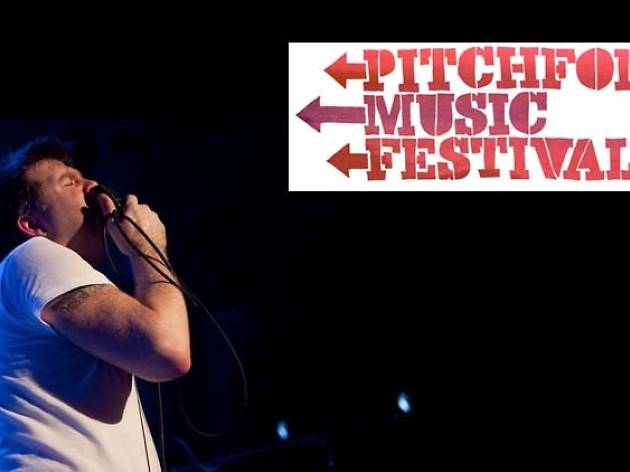 Headliners: Modest Mouse, LCD Soundsystem, Pavement
Also: Big Boi, Broken Social Scene, Robyn, Panda Bear, Wolf Parade, Best Coast, St. Vincent, Sleigh Bells, Washed Out
Who?: Allá, Free Energy
Reunions: Pavement, Jon Spencer Blues Explosion
LCD Soundsystem stuck a 10-point landing on its farewell. The disco-punk band slayed with the greatest headlining set in Pitchfork's history. That's a big reason 2010 tops this chart. The Pavement reunion was a blast, down to Rian from Drag City trolling the crowd beforehand posing as a local radio shock jock. That was as good as a comedy set, and, oh, hey, remember how the festival tried a stand-up comedy stage?! Hannibal Burress was fantastic and we'll never forget Michael Showalter's bomb performence, which was such an epic failure it ranks as a highlight. They need to figure a way to make that stage work again. Robyn and Big Boi were a blast. This year nailed the right mix of new and nostalgia, art and pop, improvisation and routine. It was also the final year before corporate sponsors like Axe Body Spray and Heineken blanketed the park.