The 22 albums you must hear this fall
From Alt-J to SBTRKT and acts that do not sound like computer commands, here are the best new fall albums. Believe it or not, Miley Cyrus is on two of these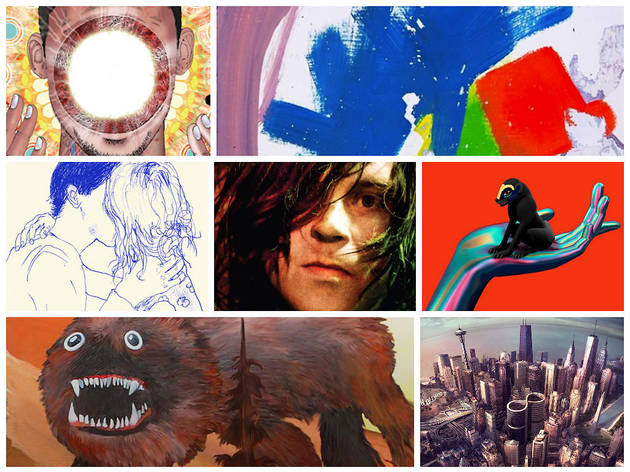 It's no different than the movie biz or book industry. As the leaves begin to drop, so do the "important" records. We pack away the fluff with our beach towels and get back to the serious stuff. September always comes riddled with high-profile, critically adored music. There are many notable upcoming releases that didn't make the cut, new albums from Banks, Interpol, Scott Walker, Leonard Cohen, Lady Gaga, Moonface, Delta Spirit, Death from Above 1979, Robert Plant, Perfume Genius, Goat… and that's just in the span of two weeks. Then, when the holiday season rolls around, the big guns come out. That later slate remains a little hazy, but we've made some educated guesses. Here are the 22 fall albums we are itching to get in our earbuds.
RECOMMENDED: Your guide to fall in Chicago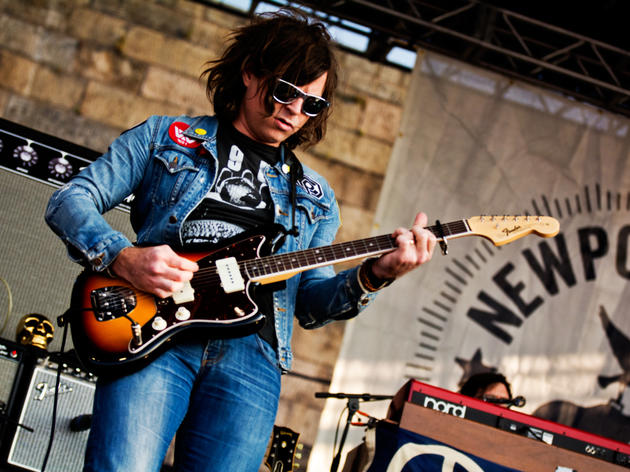 Photograph: Michael J. Chen
Sept 9 (PaxAmericana/Blue Note)
At last, just as the Mayans predicted, Ryan and Bryan Adams will finally release an album on the same day. The two have more in common than you might think. "Gimme Something Good" cruises into Great Plains twilight like classic Eagles, while "My Wrecking Ball" hushes down to Fleetwood Mac balladry. After spitting out records early in his career, Adams is slowing, focusing on a graceful California sound as he matures.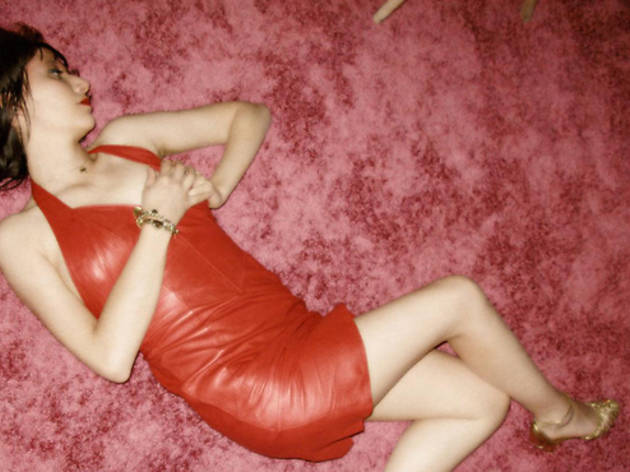 Sept 9 (Cult)
Half a decade ago, Yeah Yeah Yeahs goddess Karen O recorded a clutch of demos under the title Native Korean Rock. Now, the lo-fi, stripped-bare acoustic lovelies are being released as a long-overdue solo debut. She sings about romantic heartache with childlike wonder in a way that will be cherished by anyone who loved her ditty in Her.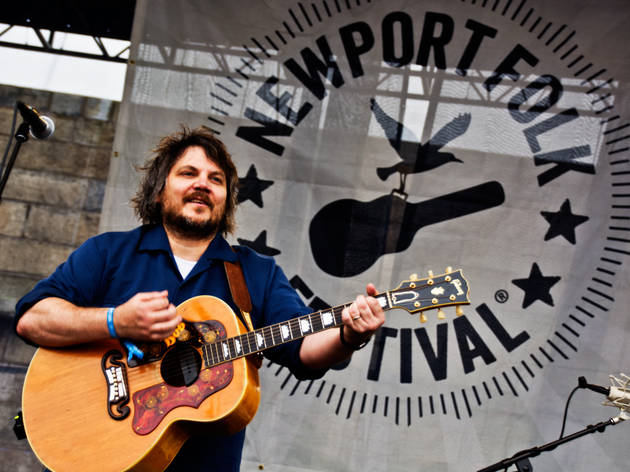 Photograph: Michael J. Chen
Sept 23 (dBPM/Anti-)
Wilco frontman Jeff Tweedy has teamed with his drumming son, Spencer, for what sounds like a sprawling Wilco retrospective. No wonder, as Spencer took lessons from Glenn Kotche. The seven of the 20 tracks that have been released run the gamut from sweet folk to electroacoustic krautrock. Something about whole father-son team thing just hits us right in our soft spots.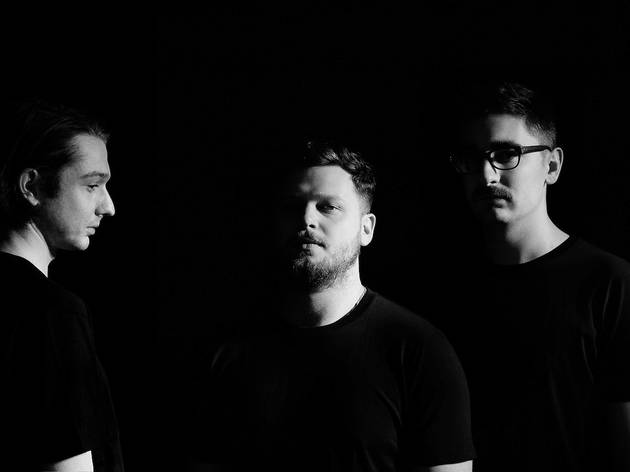 © Gabriel Green
Alt-J 'All This Is Yours'
Sept 23 (Atlantic)
The unlikely Leeds breakout, shaved to a trio after the departure of Gwil Sainsbury, aims to skip the sophomore slump. Alt-J presents the weird with such clean lines, it hardly seems weird. Again produced with crisp percussion and circuit-board precision, the tunes oddly seduce as Joe Newman delivers his dark nursery rhymes with a nasal pinch. Unexpected curves—an organ solo, a Miley Cyrus sample—keep you on your toes.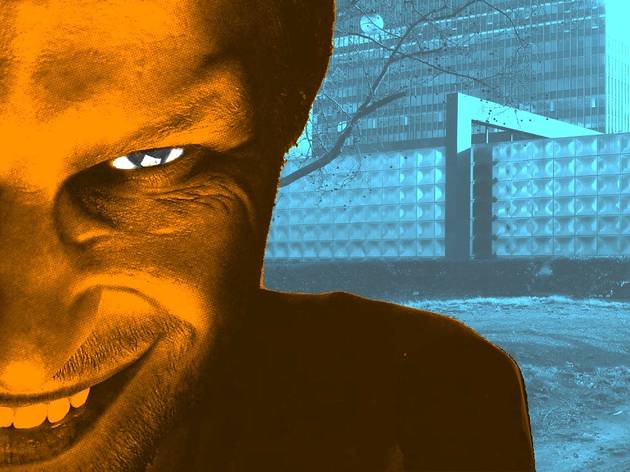 Sept 23 (Warp)
Announced via small blimp and the Dark Web, this unexpected yet long awaited release from the pioneering electronic genius should shame all those EDM producers dorking around with Ableton. Jam of the year: "
4 bit 9d api+e+6 [126.26]"? Probably not, but it'll sound like Liszt being devoured by nanobots.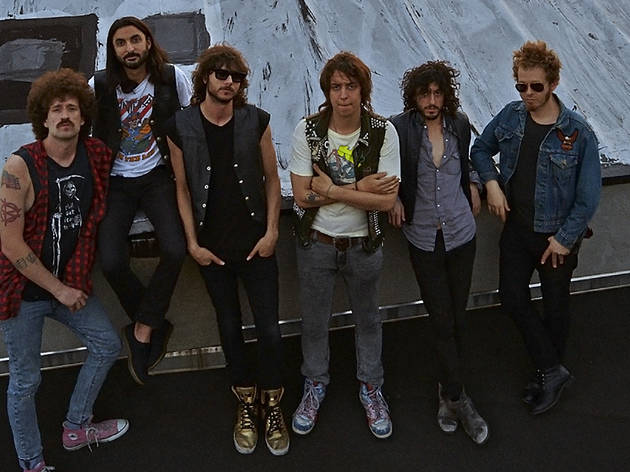 Julian Casablancas & The Voidz 'Tyranny'
Sept 23 (Cult)
In which the Strokes frontman enters his heavy-metal phase. He's still obsessed with the '80s, but remember that Iron Maiden was pretty huge in the Reagan era. Still, though the guitars are crunchier and V-shaped, the shirts a little more sleeveless, this new act of Casablancas upholds his baroque craftsmanship and preternaturaly melodic arrangements.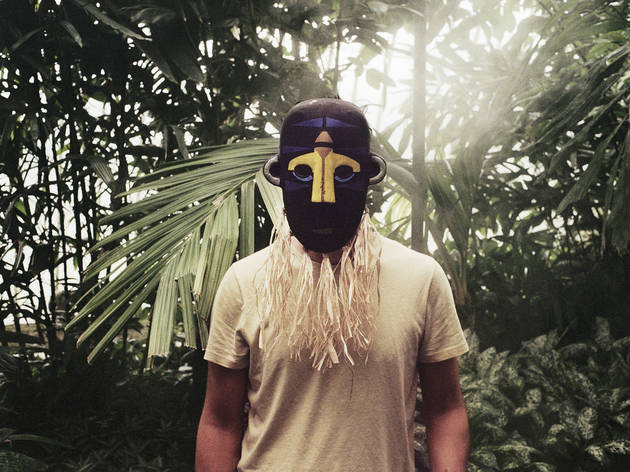 Photograph: Dan Wilton
SBTRKT 'Wonder Where We Land'
Sept 23 (Young Turks)
Aaron Jerome may loathe dance-music conventions as much as he does vowels, but the SBTRKT man still gets thighs pumping like few others. Many of our favorites, such as Caroline Polachek, Warpaint and Jessie Ware and Ezra Koenig, pop up to handle vocals, and we only hope they match the dumb brilliance of the Vampire Weekend frontman singing about "gargoyles gargling oil" on "New Dorp. New York."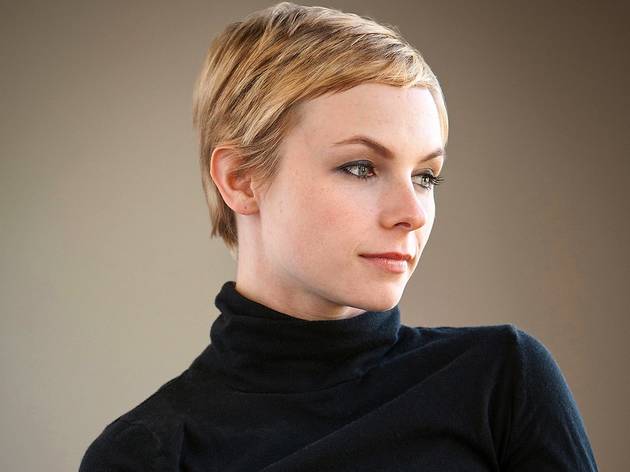 Photograph: George Brainard
Kat Edmonson 'The Big Picture'
Sept 30 (Sony)
Edmonson, who dubs her music "vintage pop," offers a more soulful alternative to the doe-eyed nostalgia of Zooey Deschanel (see below). After two albums of sorting through the Great American Songbook on indie labels, the 31-year-old jumps to a major with a batch of tunes she largely cowrote. Though they can still easily slip unnoticed into a Mad Men episode or Sean Connery Bond flick.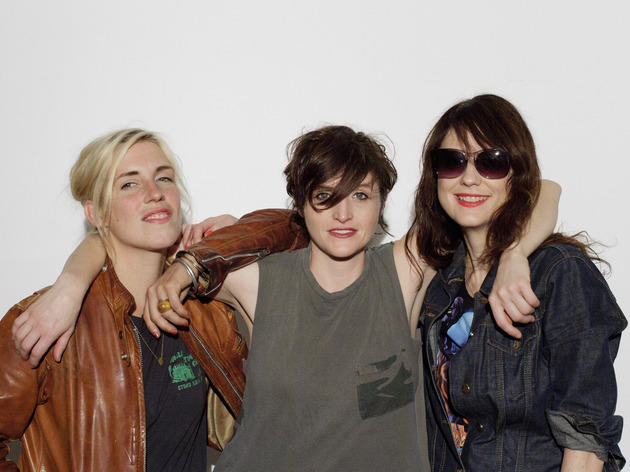 Photograph: Jonah Takagi
Oct 7 (Merge)
Post-riot-grrrl supergroup Wild Flag was rousing fun, but now that Carrie Brownstein is back on the Portlandia set, how will Mary Timony get her kicks? Answer: this power-pop trio, which reaches even higher levels of air-guitar-along righteousness. Few records on this list seem more appropriately titled.
Photograph: Tim Saccenti
Flying Lotus 'You're Dead'
Oct 7 (Warp)
It doesn't take too much digging to find folks proclaiming jazz is dead. The title of this fifth outing from the Coltrane relative thumbs its nose at such notions. Judging by this
brain melting teaser
,
You're Dead
weds proggy jazz fusion and modern electronic glitch, two rather brainy fields, into something playful and hip-hop. Case in point: Herbie Hancock and Snoop Dogg guest.
Show more