The 50 best '80s songs
Grab your Walkman, turn up the treble and get ready to celebrate pop's golden era with these perfect '80s songs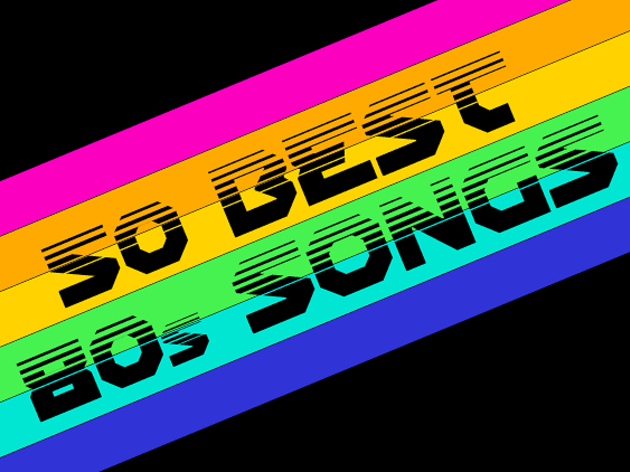 From a pop perspective, the '80s delivered an embarrassment of riches, giving us some of the greatest pop stars in musical history: Madonna, Michael Jackson and Prince. The era of excess delivered on its promise sonically with such glittering, shimmering, loud, ridiculous, passionate musical gems like "Faith" by George Michael and Whitney Houston's "I Wanna Dance with Somebody," and even indie anthems like New Order's "Temptation" and the Smiths' "This Charming Man" made a beeline for your radio. This is the golden period of karaoke songs, and songs from '80s movies stand the test of time. So tease up your hair, prep your breakdance routine, and get ready to wear your heart on your shoulder pads—here are the greatest '80s songs ever made.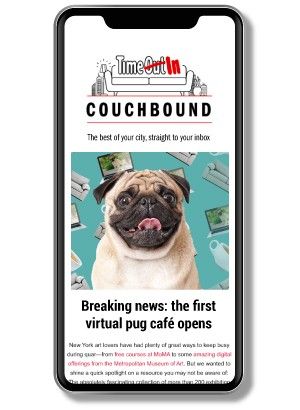 An email you'll actually love
Sign up to our Couchbound newsletter and bring the city to your sofa
Subscribe now
10
"Just Like Heaven" by the Cure
That drumbeat. That simple bass progression. Those deliciously decade-appropriate synths. That infectious, descending lead guitar line. And then, the icing on the cake, those opening lyrics: "Show me, show me, show me how you do that trick / The one that makes me scream, she said." Everything about this song—the sticky-sweet sound, the pop poetry, the way singer Robert Smith enunciates like he's fallen harder than anyone has fallen—oozes '80s romanticism. (It's also from an album called Kiss Me, Kiss Me, Kiss Me, for chrissakes.) It would prove the British outfit's first hit across the pond and soundtrack too many young loves (and young loves lost) to count.
9
"Modern Love" by David Bowie
Bowie was all over the place during the '80s: duetting with Jagger, clambering into spandex for Labyrinth, getting buried alive for Merry Christmas, Mr. Lawrence and ultimately embarking on a midlife crisis that resulted in a worrying beard and Tin Machine. But before all that, he managed to lay down some of the decade's best tracks, including this nihilistic, Nile Rodgers–assisted soul boogie from 1983. We defy your feet to stay on the floor as that cyclical, cynical, irresistible chorus hurtles on.
8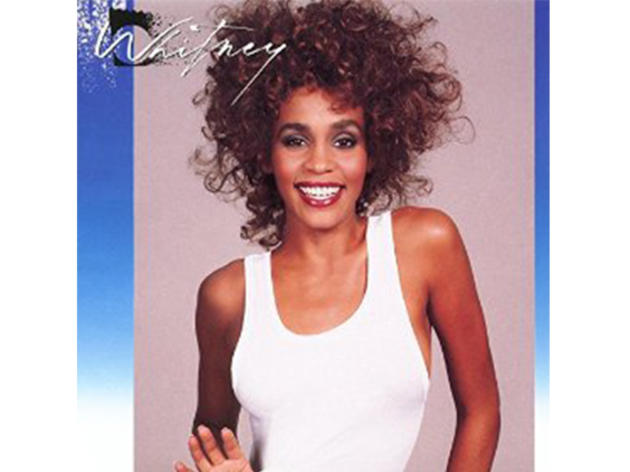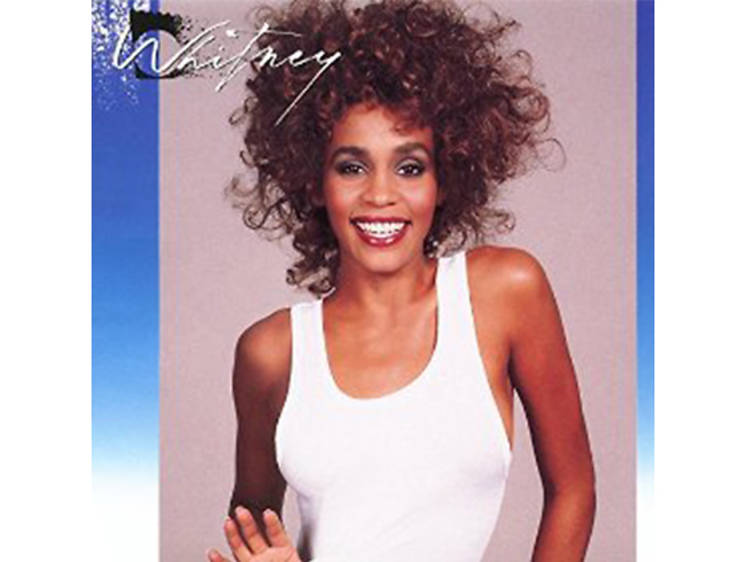 "I Wanna Dance with Somebody" by Whitney Houston
In 1987, Houston was still very much a fresh-faced siren with the crystal-clear voice and a world of possibilities at her feet. Her approach to this song—which, when you break it down, is more about loneliness than love—says a lot about her ability to radiate warmth and positivity through her singular sound. It's miles away from the struggles the singer would face later in her career. Always a party starter and roof-igniting karaoke jam, the song become a bittersweet rallying cry in the years since her death. You can practically hear 23-year-old smiling through the chorus, urging every last wallflower on to the dance floor. Who can resist?
7
"Free Fallin'" by Tom Petty
Is there anyone who doesn't like this song? The famously cantankerous Lou Reed loved it, as did Tom Cruise's go-get-'em titular character in Jerry Maguire (who, no disrespect, doesn't seem like the most scrutinizing music listener). And to this day, we're betting the fanbase for the breezy sing-along fave (co-written by Jeff Lynne) still runs the gamut—from get-me-out-of-here teens to the dads they think are lame, and from snobs who wouldn't be caught dead doing karaoke to people who live for it.
6
"Fight the Power" by Public Enemy
"Nineteen eighty-nine…" The first five syllables of Public Enemy's most zeitgeisty hit, made at the request of Spike Lee for his groundbreaking film Do the Right Thing, pack a ton of punch. And it only gets more intense from there, building a manifesto of what to take swigs at, including this gem: "Elvis was a hero to most / But he never meant shit to me / You see, straight-up racist that sucker was / Simple and plain / Mother fuck him and John Wayne / 'Cause I'm black and I'm proud." And that's the truth, Ruth.
5
"When Doves Cry" by Prince
As a cocksure teenager, Prince passed on four major-label record deals, demanding artistic autonomy until Warner Bros. granted it. Years later, he would infamously scrawl "slave" on his cheek, and emancipate himself from his given name, referring to himself by a proto-emoji. And yet, the sharp crack of a proverbial whip yielded some stunning results in 1984. The Purple Rain soundtrack was thought to be complete, but the director needed a power ballad to lay over a montage of domestic discord. Prince whipped up two tunes overnight, the winner being "When Doves Cry." With such little time, he didn't bother with a bassline. Debussy once noted, "Music is the space between notes." Prince decked the emptiness with eyeliner and silk. It would be the pinnacle of his career. There's something to be said for having a boss.
4
"Blue Monday" by New Order
At nearly seven and a half minutes, "Blue Monday" is one of the longest songs ever to show up on the U.K. singles chart. With its chugging synths and stuttering drum machine beat, it was a particularly visible signpost along New Order's journey from post-punk into dancier, Italo-disco-inflected terrain. Considering "Blue Monday" went on to become the best-selling 12-inch single of all time, it's safe to say the band was headed in the right direction.
3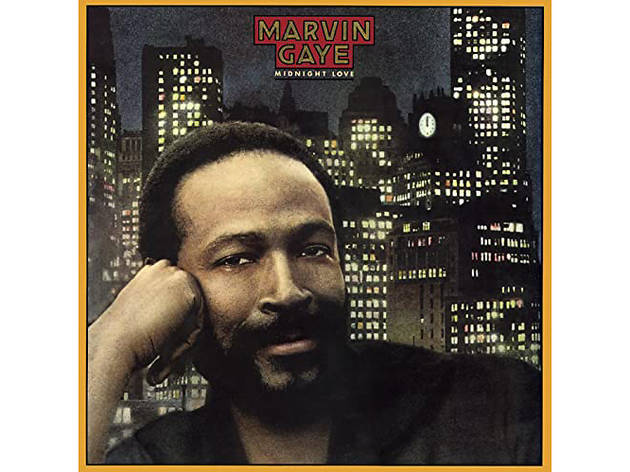 "Sexual Healing" by Marvin Gaye
Gaye already gifted the world arguably the greatest song about sex ever, "Let's Get It On," in 1973. Nine years later, though, he came awfully close to outdoing himself with "Sexual Healing," his first non-Motown single (released just two years before he was fatally shot by his father). The steamy track is decidedly more '80s, with a drum-machine propulsion, busy guitars and a pleasing base of synths. It also boasts perhaps the most fitting last line in a sex song to date: "Please don't procrastinate / It's not good to masturbate."
2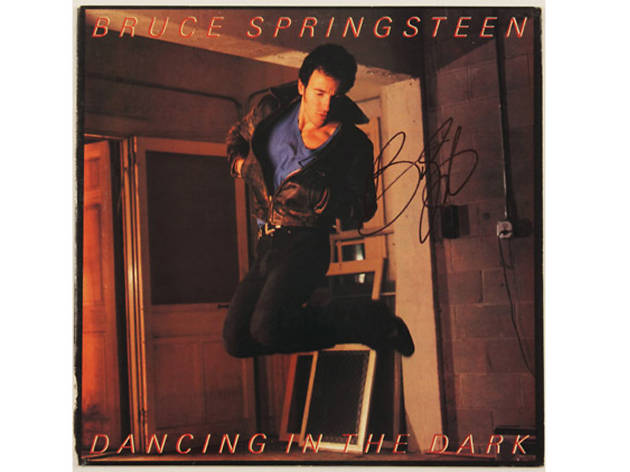 "Dancing in the Dark" by Bruce Springsteen
The Boss pinched the title of an old crooners' standard to write his own classic, the finest single from his massive Born in the USA album in 1984. Bursting with ambition, frustration and sex, "Dancing in the Dark" is also Springsteen's dance-floor peak, with a typically stunning sax solo by the late Clarence Clemons to top it all off. And there aren't many songs from the era that come with an important warning about fire safety in the chorus.
1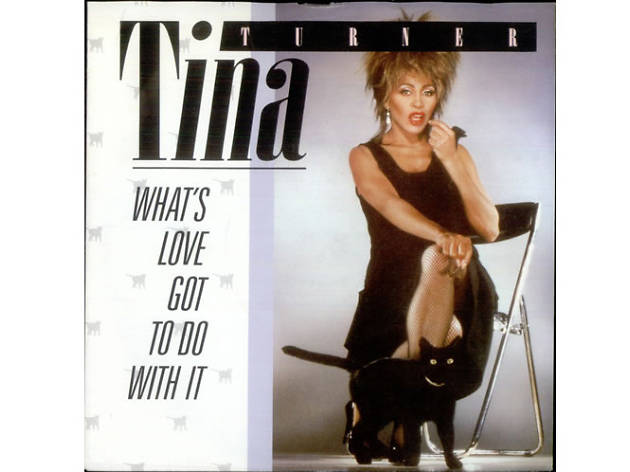 "What's Love Got to Do With It" by Tina Turner
In 1984, Tina Turner was 44 years old and on the comeback trail. Having finally split from her abusive husband and artistic Svengali, Ike, she'd spent years in a limbo of cameos, Vegas shows and dud solo albums. But the hit album Private Dancer and its chart-topping single, "What's Love Got to Do with It"—her first top-10 song in more than a decade—made the tough soul icon a solo superstar. The video found her strutting around New York City in a jean jacket, leather miniskirt and feather-duster hair—a bruised but defiantly happy paragon of independence. The message was clear: Turner's career still had fabulous legs.
Show more