The best new music acts of 2012
Our picks may not be the next Adele, but count on great debuts from these four newcomers in the new year.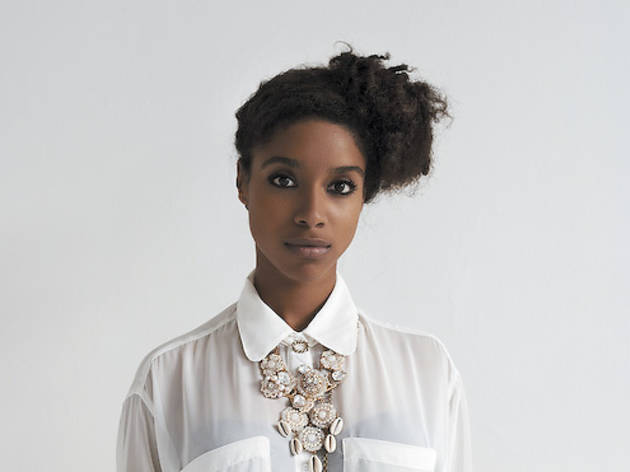 This article will not hype Lana Del Rey. Her meteoric success is a no-brainer—in more ways than one. The blond's drowsy, ho-hum pipes will be all over SNL this weekend. Nor will we add to the smoke around Azealia Banks. We dig the jazzy rapper, but you will hear about her everywhere else. We're scratching deeper for the breakout acts of 2012.
Jagwar Ma
Jagwar Ma is the alias of Jono Ma. No relation to Yo-Yo. The Aussie formerly played guitar and keyboards in a slick, moody Sydney dance-pop act called the Lost Valentinos. Don't sweat it if you haven't heard of them. Few outside of Sydney have. More recently, the multi-instrumentalist has twiddled the knobs as producer for the Vines and Foals. But nothing from this résumé does justice to Ma's seductive and playful pop. "Come Save Me" whirls and enchants like a carousel calliope. Phil Spector drums roll under happy handclaps and vintage organs. It sounds a bit like Odelay-era Beck set loose in an antique shop. His only other tune to date, "What Love?," is a different, dub beast, pulsing with neon synths and a bongo march. The whole of pop music is available at a click on the Internet. Ma manages to distill the last five decades of cool into quite an invigorating gin.
Rhye
This fresh-out-of-the-oven duo is remarkably mature, and an intentional enigma. The band's publicist is reluctant to divulge the members' genders. And it's not easy to figure that detail out from the few androgynous slow-jams Rhye has recorded. But we know the truth: Rhye is two men, one Canadian, one German, who bounce between Berlin and L.A. Initially dubbed Rye, the twosome changed its name to the more mythical sounding Rhye. And its debut EP, Hungry, is buttery bedroom music spawned straight from the breezy funk of Sade. Strums of Eros' harp flutter through the couples-skate disco of "3 Days." Over the finger snaps of "Open," a falsetto croons, "I'm a fool for your belly," later pleading, "Stay open." Phew. It'll loosen your collar and get you action the first time you throw it on a mix-tape.
Michael Kiwanuka
Working a similar vintage vantage point as fellow neo-folkie Laura Marling, Michael Kiwanuka recalls the songwriting gifts of Nick Drake, Bill Withers and Richie Havens. A warm, slightly coarse and soulful voice belies the native Brit's 23 years, wrapped around breezy acoustic lullabies that owe an obvious debt to the Woodstock generation. The title track of his debut EP, Tell Me a Tale, harvests the essence of the '60s, blending the era's jangle with finessed choruses cushioned in feathery string and horn arrangements. He's already warmed up stages for Adele, and with a new EP, Home Again, just out and a full-length of the same name in the pipeline (not to mention a contract with Cherrytree/Interscope, Feist's label), it can't be long before he treats Chicago to his earthy, nostalgic soft rock.
Lianne La Havas
Bon Iver fans were the first to taste Lianne La Havas when she landed the coveted opening slot at his UIC Pavilion gig last month. It's easy to see why the sultry Londoner was singled out by the Wisconsinite, who was likely smitten with "No Room For Doubt," her tender duet with Willy Mason. The five songs on last year's Lost & Found showcase a voice that could rival any soul diva, molded by R&B, but more organic in execution—painting the many moods of the heart with jazzy hues. It's a breath of fresh air, free of the electro-pop smog smothering continental cohorts like Katy B and Jessie J. The 22-year-old La Havas has already landed a contract with Warner Bros. to capitalize on that promise with an in-progress full-length.