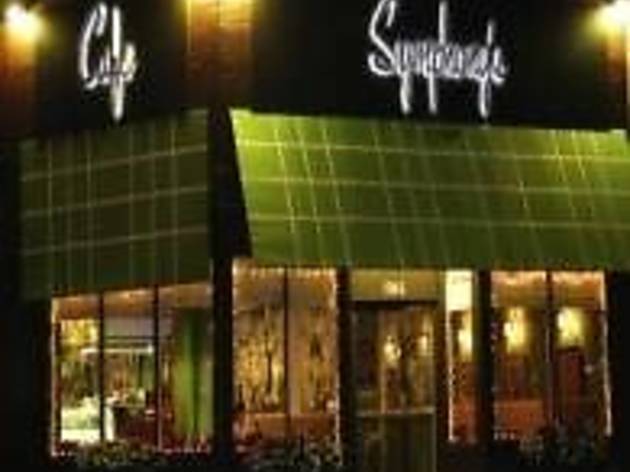 The content on this page is provided by a Time Out partner.
Symphony's Café is Evanston's finest tradition and a true neighborhood favorite. Utilizing only the freshest ingredients and sophisticated service, we make your breakfast, lunch, or dinner a special experience. The versatile Symphony's dining environment is perfect for family gatherings, work lunches, Sunday brunch, group parties, or a romantic dinner for two. We are proud to serve organic eggs, creative salads, the freshest seafood, free-range poultry, prime-aged steaks, and amazingly flavorful pasta dishes. Our extensive menus truly have something for everyone, with vegetarian offerings, gluten-free options, children's menus, and consideration for special diet requirements. We look forward to serving you soon!
Venue name:
Symphony's Cafe
Contact:
Address:
1945 Central Street
Evanston
60201

Price:
$30 and under
Do you own this business?
Rating Breakdown
5 star:

0

4 star:

0

3 star:

0

2 star:

0

1 star:

1
Truly the most insulting experience I've had. A 6 person reservation for Mother's Day... for weeks. They take us to a 4 person table with a 5th place setting crammed in. So, they add a 6th place setting. I let it go because this is THE place they wanted to go to, it's Mother's Day & even if we wanted to -there's no place else to go without a reservation. We order & 2 orders come out. We wait & wait & wait & wait. I finally ask for the rest of out food. "Oh I brought the kids out first... yours takes longer". Hmmm. 20 minutes go by & 3 orders come out & 2 were wrong. One fixed quickly & we wait & wait for the 3rd. Finally, it comes out... wrong. "Oh I can fix that if you want". Seriously?? If we want?
The worst part is calling back to speak to the Mgr. "We're busy!!the mgr won't speak to you." They put me on hold & hung up. Second call, "Just becasue YOU call & YOU want to speak with someone doesn't mean they'll speak to you". Put on hold & click. Now I'm getting mad. I get a guy that barely speaks english & tells me again the mgr is busy & "We'll take a msg & my message can wait.... they have customers". "I am a customer. I just paid you a lot of money for insultingly poor service". I'm ticked off now. Now, magically he is the mgr & he's very busy. "I don't have time for this. Why didn't you just leave & go somewhere else? I guess it couldn't have been that bad. It must not have been. But, NOW you want to complain". Yes, pick up 6 people half way thru a meal on Mother's Day morning & go somewhere else... cuz there are sooo many openings on Mother's Day morning. This is just surreal.
People need to know how truly insulting & degrading an experience this was. Don't start out by yelling at someone who just paid a lot of money to eat at your resturant. Don't lie and magicallt become the mgr. At least, don't wonder why a custome that just paid you a lot of money is now getting ticked off. Also, don't be surprised when an experience like that end up online. Hopefully, the table next to us that was having even worse problems leaves reviews too.