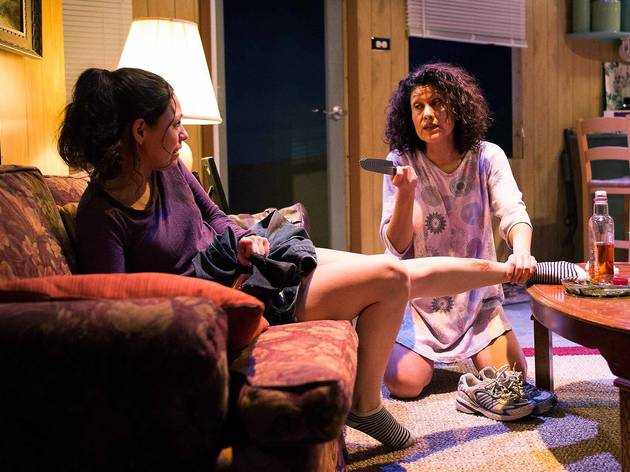 1/7
Photograph: Joel Maisonet
Ayssette Muñoz and Sandra Marquez in Between You, Me and the Lampshade at Teatro Vista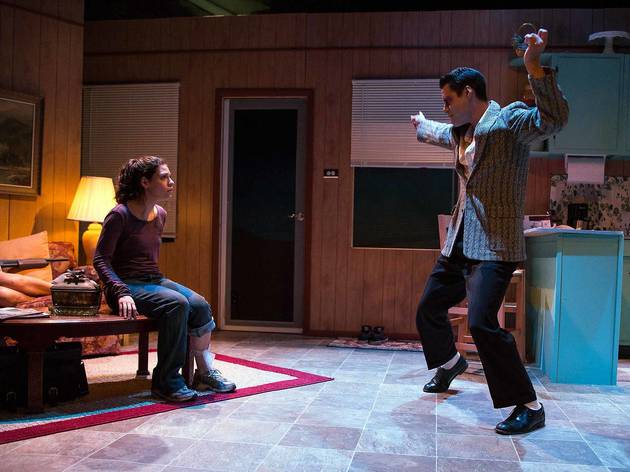 2/7
Photograph: Joel Maisonet
Ayssette Muñoz and Steve Casillas in Between You, Me and the Lampshade at Teatro Vista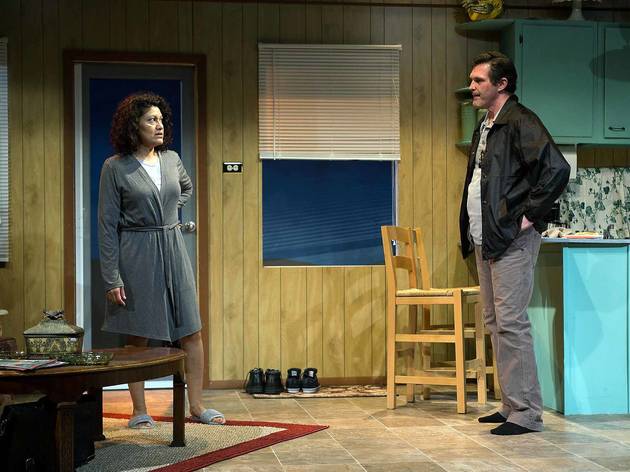 3/7
Photograph: Joel Maisonet
Sandra Marquez and James D. Farruggio in Between You, Me and the Lampshade at Teatro Vista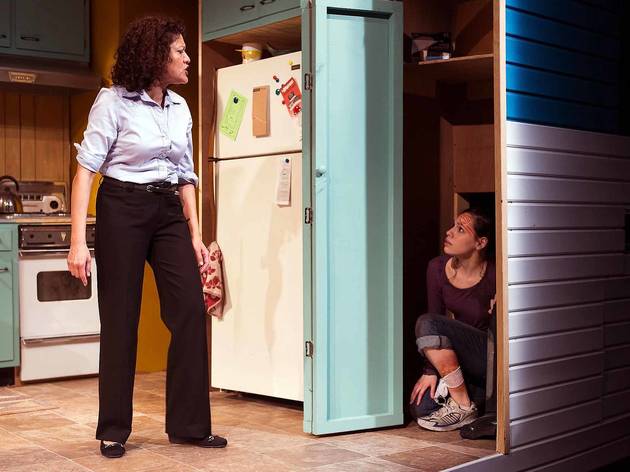 4/7
Photograph: Joel Maisonet
Sandra Marquez and Ayssette Muñoz in Between You, Me and the Lampshade at Teatro Vista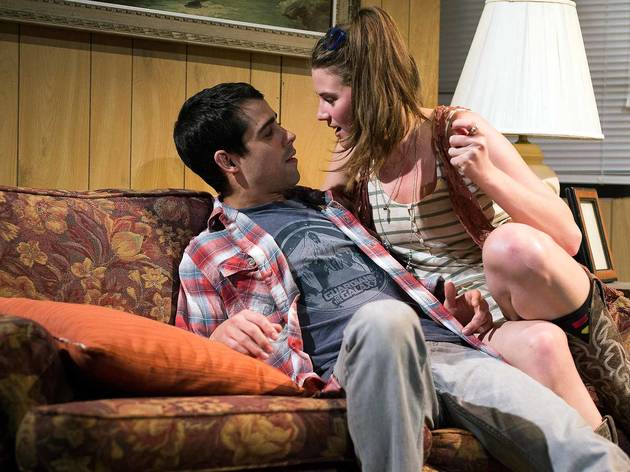 5/7
Photograph: Joel Maisonet
Tommy Vega-Rivera and Bryce Gangel in Between You, Me and the Lampshade at Teatro Vista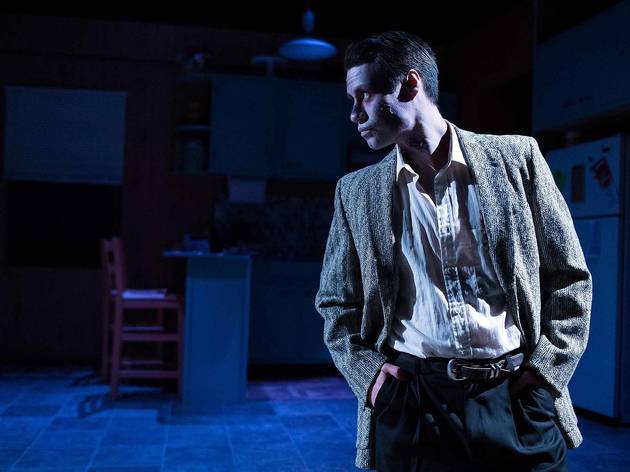 6/7
Photograph: Joel Maisonet
Steve Casillas in Between You, Me and the Lampshade at Teatro Vista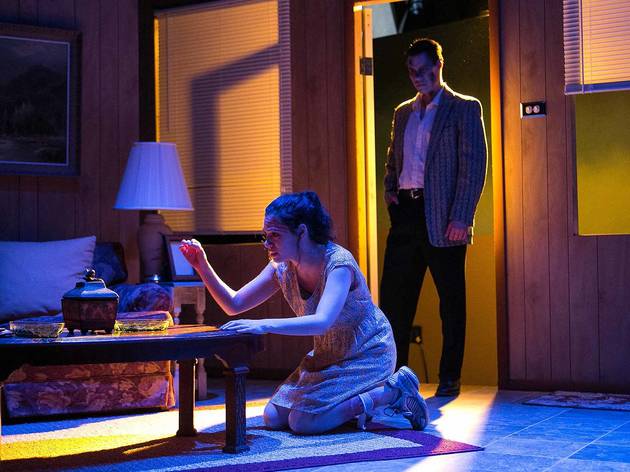 7/7
Photograph: Joel Maisonet
Ayssette Muñoz and Steve Casillas in Between You, Me and the Lampshade at Teatro Vista
Despite a fine cast, Teatro Vista's border tale comes across stiff and stagey.
Audiences may recognize Raúl Castillo as Richie in Looking, HBO's naptime dramedy about the love lives of gay men in San Francisco. Offscreen, though, the Mexican-American Texas native has had a fruitful career as a stage actor and playwright, recently starring in Death and the Maiden at Victory Gardens and giving a raw, exhilarating lead performance in Cándido Tirado's Fish Men for Teatro Vista, which now stages the premiere of his new play. An exceptional cast and director Ricardo Gutierrez bring out the most exciting elements of Castillo's immigration parable, but the script leaves little to be done about some critically momentum-busting trappings.
In the middle of the night, a wounded undocumented immigrant named Amparo (Ayssette Muñoz) flees from gunshots and breaks into Jesse's (Sandra Marquez) rural Texas trailer home. After a standoff, Jesse takes pity and agrees to hide the young woman from her son, Woody (Tommy Rivera-Vega), his new L.A. flame Kristen (Bryce Gangel), and a sexually aggressive, socially tone-deaf border agent (a perfectly dominating, creepy James D. Farruggio).
Muñoz is particularly compelling and conveys affecting vulnerability and determination; without a shared language to communicate, every nuance takes on a subtlety not seen elsewhere in the metaphor-packed show. Rivera-Vega is similarly charismatic, but Castillo's heavy-handed theater-speak dialogue robs the story of its authenticity. Rather than, say, observing two characters from disparate cultures bond over Xbox Live, Castillo bluntly shoehorns in an unnatural monologue about technology. Even the richest performances can't make allusions to "jackals" and repetitive bits of magical realism seem natural.
Teatro Vista at Victory Gardens Biograph Theater. By Raúl Castillo. Directed by Ricardo Gutierrez. With ensemble cast. Running time: 1hr 30mins; no intermission.