Deliver Us from Nowhere: Tales from Nebraska at Tympanic Theatre Company | Theater review
Like the album that inspired it, Tympanic's new collection of short works is a stark affair.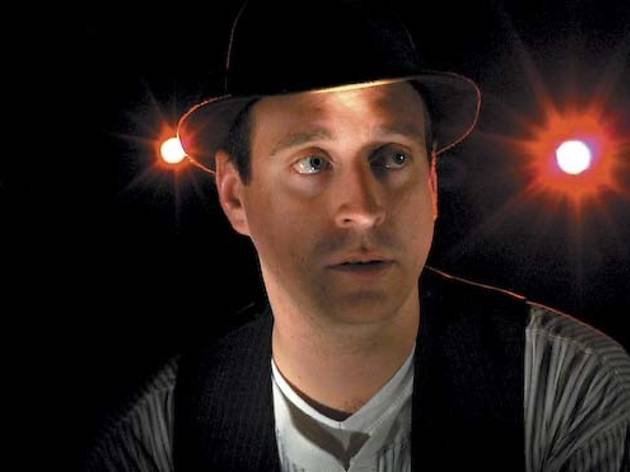 Tympanic's new collection tasks ten playwright-director teams with creating short works, each inspired by one of the ten songs on Bruce Springsteen's 1982 album Nebraska. The record itself is one of Springsteen's sparsest and bleakest, recorded solo on four-track cassette. Though these tracks were intended as demos for a full-band album, Springsteen ended up releasing them as the album itself, full of magnetic crackle and hiss and featuring just guitar, harmonica and the singer's distant-sounding vocals. That quality matches the songs' stark imagery of lonesome highways, small-time crooks and dashed dreams.
The plays that spring from these tracks range from the literal—such as Justin Gerber's "Man Will Meddle," which, like Springsteen's title track, takes a new angle on teenage killer Charles Starkweather's 1958 murder spree—to the tangential, as in Chris Bower's "When You're Dead," an affecting monologue given a strong visual metaphor by director Kyra Lewandowski but that seems to have inserted a reference to Springsteen's "Mansion on the Hill" only as an afterthought. The highlight is Scott T. Barsotti's moody bad-blood tale "The Stray," inspired by the track "Highway Patrolman" and inventively staged by Allison Shoemaker with only flashlights by which to see. The plays, which as a group tend to wallow in Springsteen's retro gloom, are presented in album order with mostly discrete casts. Though their low-key, lo-fi production values are appropriate to the source material, a little more curation and cross-pollination would help the evening feel more coherent.