Foreverendia at the Black Ship Co. | Theater review
Brian Tuttle's play is all about imagination, but the Black Ship Co.'s muddled, low-stakes production is sorely lacking in that department.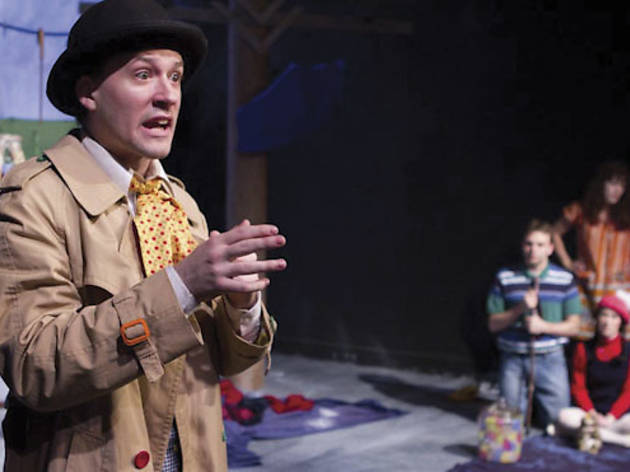 On top of a city covered in 15 feet of snow, three children create an imaginary world called Foreverendia to escape their tragic home lives. At least that's what I gleaned from a press release. The Black Ship Co.'s production does nothing to suggest a town buried in a blizzard, though it's an essential plot point.
From the start, the world of Boston playwright Brian Tuttle's 2010 work is ill defined: Two of the children wear full winter gear while the other dons tights and a light dress. Is it cold outside? And how does a girl climb through a chimney and not look remotely dirty? Such questions would be less bothersome if Tuttle didn't aim for realism when the children return home. Whenever the parents are onstage, Nicki Mazzocca's directorial shortcomings become apparent. Hyper-religious Maureen (Christine Jacobs) sits in one corner and stays there for almost all of her scenes (outfitted with an arbitrary cane). To show the anxiety of drug-addicted, or maybe bipolar, Alanna, Kalina McCreery randomly shakes one hand.
No dramatic stakes are introduced until a half hour into Foreverendia. Until then, we watch actors try awfully hard to play, yet the adult cast can't capture children's spontaneous energy. The stiff production works directly against a script that's about finding freedom through imagination.