Best festivals Memorial Day weekend in Chicago
By Jake Malooley Fri May 24 2013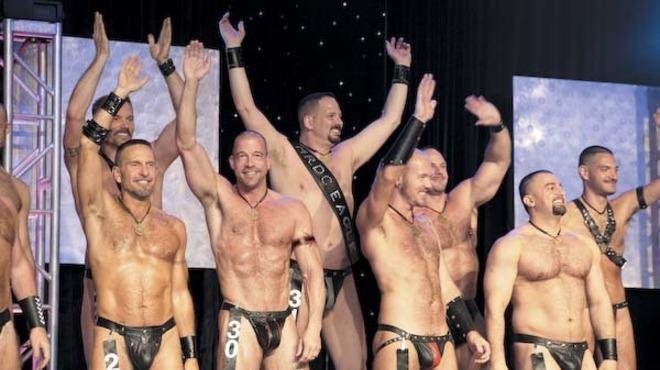 IML, Gay & Lesbian Photograph: RJV studios
International Mr. Leather Weekend Chicago's tribute to the leather lifestyle has grown into a full-blown global event attracting leathermen and fetish enthusiasts from around the world to both compete in the International Mr. Leather contest and also to partake in a weekend of meet-and-greets, workshops, parties and so much more (just hanging around the hotel can make for a wild afternoon). The price of a weekend package is stiff (pun intended), but tickets to the Leather Market and most of the parties can be purchased individually. Most events take place at Chicago Marriott, 540 N Michigan Ave. May 24–27, 11am. Weekend packages $175–$205.
Electric Daisy Carnival The biggest brand in EDM festivals plants its stake in Chicago (well, Joliet) for the first time. Does a metropolis with the Spring Awakening and Wavefront festivals truly need another massive electronic tent? Well, each has its own shade of untz. EDC leans hard on trance, the tried and true sounds of Europe, as opposed to the more dubstep and underground flavors of the other two, respectively. Case in point: The big guns here are millionaire fist-pumper Tiësto, French simple-pleasures man David Guetta and precocious luxury-goods-pimper Avicii. The rest of the bill is short on such major names, but there are gems, such as DJ Koze, a far more nuanced and weird technician whose latest, Amygdala, arrived as an immediate techno classic. Whether he's worth sleeping at a racetrack for, well, that's up to you. Chicagoland Speedway. May 24–26, 5pm. 3-day pass $175, 3-day pass with camping $295, 3-day VIP $299, 3-day VIP with camping $419.

Randolph Street Market Festival 2013 More than 200 vendors hawk their antique housewares, furniture, ephemera, clothing and more at this indoor-outdoor festival. Stop in for vintage clothes and jewelry, a vinyl swap meet, a fancy food market and global goods bazaar or bring your own for appraisal. Beaux Arts Plumbers Union Hall Building. May 25–26, 10am–5pm. $10, online $8.
Gaelic Park Irish Fest It's St. Paddy's Day in May! Or at least you'd think so with this fest's Irish music, dancing and sustenance (i.e., beer). Stop by the petting zoo, play soccer and browse import shops. Music headliners include Celtic rockers the Killdares and the more trad folk group RUNA. For the little ones, there's a "Red Hair & Freckle Face contest" at the Leprechaun Stage on Saturday and Sunday. Gaelic Park. May 24 at 4pm; May 25 at 2pm; May 26 at 1pm; May 27 at 1pm. Adults $15, 65+ and kids ages 4–12 $12, kids 4 and under free.
Belmont-Sheffield Music Festival A lineup of tribute bands (Trippin Billies, Wedding Banned) return to central Lakeview to kick off the summer street fest season. Drink enough keg beer and you might think Journey Recaptured's frontman really is Steve Perry. Sheffield Ave between Belmont Ave and School St. May 25–26, noon–10pm. Suggested donation.
You might also like
---
Send tips to:
Laura Baginski, Editor (@TimeOutChicago)