Chicago summer festivals guide
Start making weekend plans filled with food, music and art with our guide to Chicago summer festivals and street parties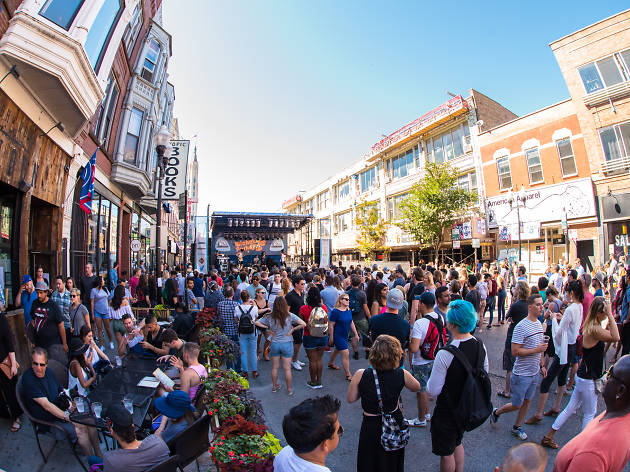 Once the weather in Chicago starts warming up, the streets fill with people and the city's summer festival season gets started. Looking for things to do this weekend? May through September, there's more than likely a festival for that. Whether you want to dance the night away to live music, hunt down the most impeccable burger in Chicago or taste as many local brews as possible, these summer fests have something for you. Don't get too stuffed though, because these Chicago summer festivals offer some of the best, and most worldly food available all year long. So what're you waiting for?
RECOMMENDED: Things to do in the summer in Chicago
Chicago summer festivals in May 2018
Chicago summer festivals in June 2018
Chicago's LGBT community comes out to celebrate with a parade that attracts over one million attendees. You'll want to head to the parade route early to grab a spot before the procession starts rolling down Halsted and Broadway between Montrose and Diversey.
New Belgium Brewery brings its annual celebration of bikes and beer to Humboldt Park this year, setting up a stage by the park's iconic boathouse. L.A. alt-rock duo Best Coast headline the event, which features live entertainment, a bike pit filled with DIY creations and lots of New Belgium's signature beers available for purchase. The day will kick off with Tour de Fat's bike parade, which allows cyclists to take a slow ride through the surrounding neighborhood.
Chicago summer festivals in July 2018
Chicago summer festivals in August 2018
Chicago summer festivals in September 2018
Find even more things to do in Chicago
Find the best things to do with our complete guide to the city, including the latest festivals, restaurant openings, holiday coverage and more