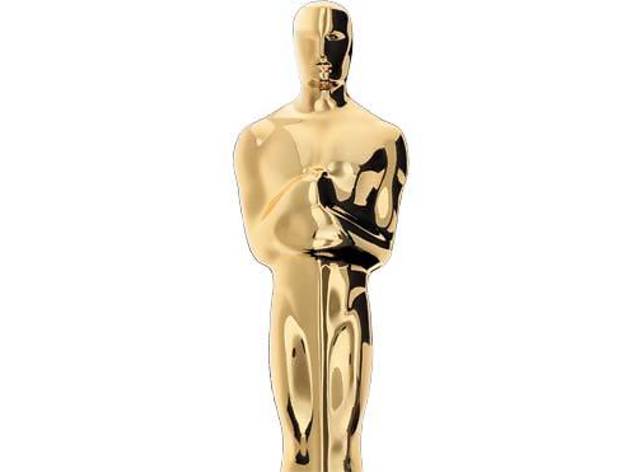 EVENT
Hello, Oscar! Public Hotel, 1301 N State Pkwy. Sun 24, 6:30–10pm. $50.
HIGHLIGHTS
Sip on cocktails, snack on hors d'oeuvres, and compete in a best-dressed contest. Sarca owner Alexis Cozzini, Christian Louboutin's Darnell Robinson andWindy City Live! producer Jessie Kalin emcee.
STAR LEVEL
4/5
---
EVENT
Life of Pi Oscar Party Kit Kat Lounge, 3700 N Halsted St (773-525-1111). Sun 24, 5:30pm–2am. Free.
HIGHLIGHTS
Show queen Sunny Dee-Lite performs Oscar-nominated songs at this Life of Pi–themed viewing party. Animal costumes are encouraged. Most important: The martini menu's half-priced.
STAR LEVEL
3/5
---
EVENT
Oscar Experience: Chicago Gene Siskel Film Center, 164 N State St (312-846-2600). Sun 24, 6pm–midnight. $100, VIP $200; advance only.
HIGHLIGHTS
Strut down a red carpet, nosh on grub from Pure Kitchen Catering, and get hair and makeup touch-ups from salon Blow by Blow.
STAR LEVEL
5/5
---
EVENT
Vital Nights Oscars Viewing Party Chuck's Manufacturing, 224 N Michigan Ave (773-271-9161). Sun 24, 6–11pm. $65.
HIGHLIGHTS
Dress is "creative black tie," and funds go to health-care org Vital Bridges, which serves Chicagoans affected by HIV/AIDS. DJ Megan Taylor spins.
STAR LEVEL
4/5