Public Eye: Alexis Prewitt, 19, social worker
She's not in a biker gang but sure looks the part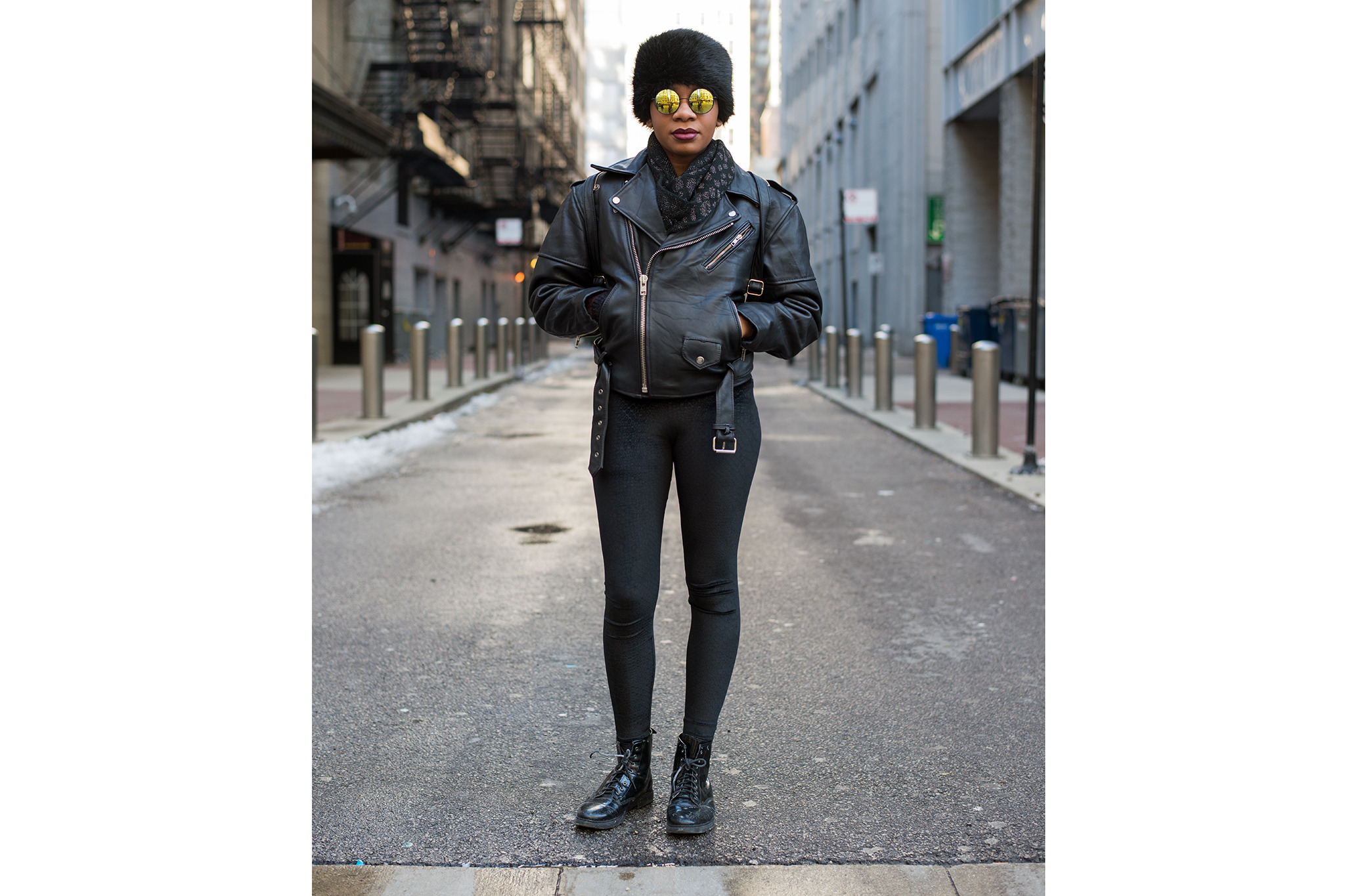 Benton Place and State Street

What do you do?
I work with a whole bunch of nonprofit agencies for women and children, specifically domestic-violence agencies with the court system as a court watcher, taking notes and gathering data to make the justice system accountable. I also work at a shelter part time as a tutor to kids.

Is the work rewarding?
It's mostly tedious work, but I do like it because in the grand scheme I'm helping people. There was this 15-year-old girl I was tutoring recently at the shelter. We also watch her baby. Well, she came up to me one day and said, "Thank you so much. I was behind in my classes and you've really helped me out this semester. My grades are improving." She said it was one of the first times she felt like someone who she felt was a peer was helping her. We have a friendship now.

Do your tutees wonder if you're in a biker gang on weekends?
My look tends to cause some controversy with the kids, but because I'm usually wearing high heels the references tend to be more stripper or street-walker. They get pretty creative.

Did you study social work?
Actually, the reason I have time to do social work is because I dropped out halfway through my last semester because I hated school. I have no idea what I want to do for a career. Getting out into the real world gives you a lot of perspective. These past few months have taught me a lot. I've realized one of the issues I'm really into is prison reform.

What would you like to reform?
Specifically the disproportionately high rates of incarceration of minorities. It's something that's really startling and upsetting to me. And men tend to serve more time than women for the same or lesser crime. I saw it happen while I was in high school at Whitney Young, which is one of the better schools in the city. They were good kids, generally. And it made me wonder: If this can happen to the best kids in the city, what's happening to kids at less privileged schools?