Samm Weston, 21
Divorcing his parents for love and money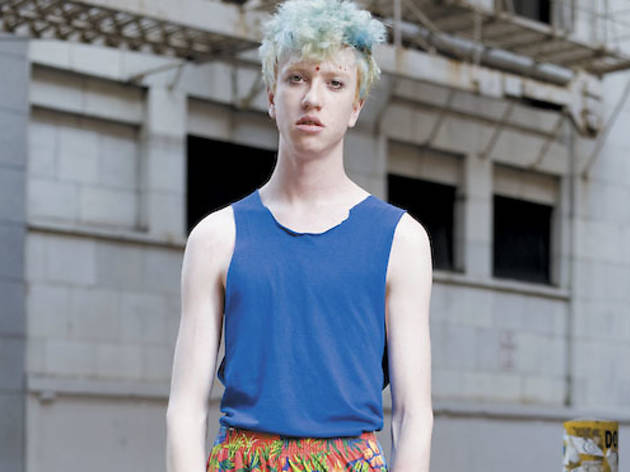 Samm Weston, 21
Washington Street at Wabash Avenue
How did your forehead get all bejeweled? They're bindis. They're actually Martha Stewart scrapbooking stickers that were 40 percent off at Jo-Ann's. I had more on, but I'm sweating them off.
What's the occasion? Indian wedding? It was way too hot out to wear anything interesting. Also, I'm very into the '90s and Gwen Stefani, who taught me not to give a fuck with her braces and her bindis. Ugly everything!
What's your name? Samm. Samm Shaw. Actually, Samm Weston. I dropped my last name when I became emancipated from my parents.
You divorced your parents, just like Macaulay Culkin? Yeah. But he did it because he got rich. I'm poor, so it's not as exciting. I like my middle name. I'm named after Edward Weston, a photographer my dad likes. My first name comes from the Harrison Ford movie, Witness, my mom watched in the hospital.
What motivated the emancipation? My parents are very religious, and I thought they weren't going to accept me when I came out of the closet. But then they did, so it's cool. [Laughs]
How did you come out? I didn't, after all. They came out to me. They were like, "It's okay. We know you're gay." They may be evangelical Christians, but they're not stupid. They just had to adjust. I also wanted to become emancipated because my parents are broke, and if I don't have parents I get more financial aid, like $2,000 more per semester. It's like an orphan loan or some shit.