20 great things to do on Vis island
Discover the best things to do on Vis with our insider's tips on dining, diving and drinking
The remote, rocky island of Vis has ended its years of isolation and the tourists it now welcomes seek a different, more authentic experience than elsewhere in Dalmatia. Yachters and Hollywood stars might mingle around the marina but you can easily find your own slice of paradise away from the clicking paparazzi. Secluded beaches, sunlit caves and succulent lobster make the longer crossing from Split well worth the occasionally choppy journey.
RECOMMENDED: More great travel destinations in Croatia.
1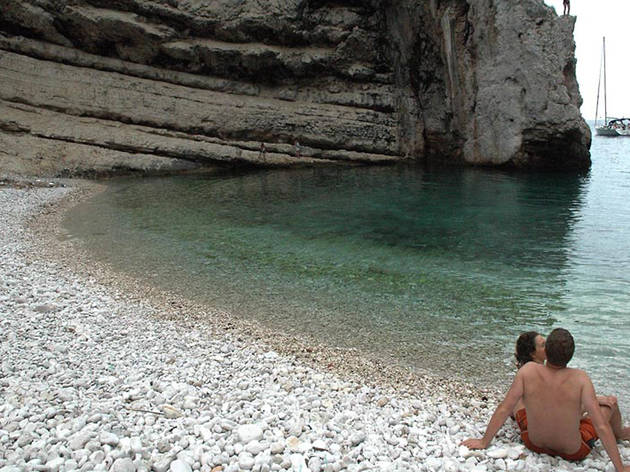 Beach hop
Some of Croatia's most stunning beaches can be found in Vis, and you can sample each until you find your favourite: it might be Lucica, with its seaside town bustle, or Srebrna, with its impossibly soothing tranquillity.
2
Climb Hum mountain
You'll see this little mountain looming behind the humble town of Komiza, smiling down at its inhabitants. It's not as friendly as it looks, though: you can walk up from the town in around two hours, but an old military base renders the summit completely out of bounds.
3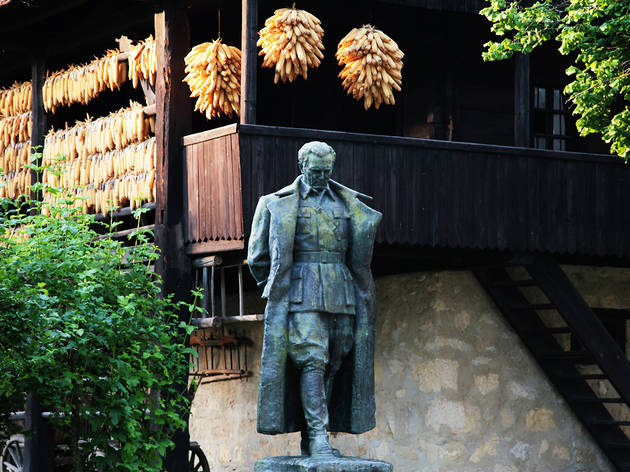 On your way up, pop into Tito's house
The Yugoslav partisan leader and pals made a hideout of a mountain cave during World War II. It is small and sparse – but it's fascinating to imagine them strategizing and masterminding while burrowed in this hillside spot. Be warned: to get there you have to tackle 275 steps.
4
Family-run restaurants bustle for business on Vis, where seafood is scooped straight out of the ocean and meals are rustic and fresh. Choose your feasting spot well: Konoba Roki is housed inside a vineyard, and dining here makes for an evening of midsummer magic, while Pojoda's ample offering of unpretentious but perfectly cooked Croatian cuisine make it a hands-down favourite.
Read more
5
The Fishermen's Museum may not be Croatia's most glamorous attraction, but you probably won't have been to anything quite like it before. Komiža's fishermen are known, in fishing circles, to be world masters, and this simple museum gives an insight to a trade that's been feeding families for thousands of years.
Read more
6
Say hello to the fish themselves
If you want to snorkel in Croatia, Vis - where the water is perfectly pure and clear - is the place to do it. You'll meet a host of submarine species and schools, but watch out for the pesky sea urchins that lurk under the surface.
7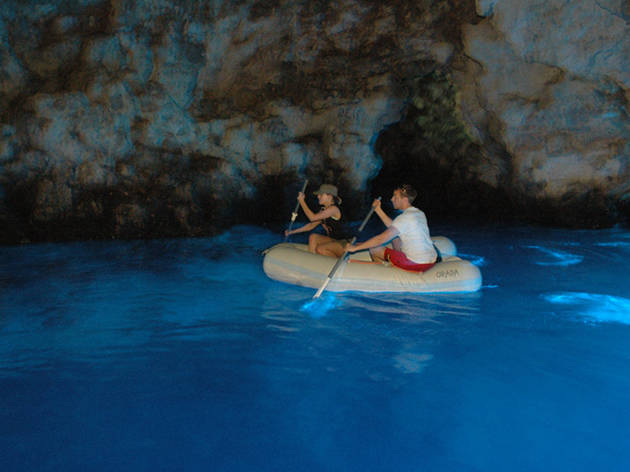 Take a trip to the blue cave of Biševo
This waterlogged cave is a submarine palace, just a short boat ride away. You can swim in its silent waters, or let your boat drift into its darkness as you wander at the special, spectral scene.
8
Or if you're after something a little more fiery...
boat a little further out to volcanic islet Brusnik. It's one third of the Adriatic volcanic triangle, and its moon-like terrain and infernal backstory will make you feel you're on a different planet.
9
Admire the architecture
You'll find old churches nestling in pretty corners all over Vis, and one of the most impressive is St Nicholas, which boasts carved Baroque altars and a Renaissance citadel dating from 1585. Kut, just by the bay of Vis town, is prime ambling territory for architecture fiends, too: nobles from Hvar took over the area in the 16th century, and the remaining summer houses, cobbled streets and winding staircases delight the eye. But it's not all so quaint: the island's military history is everywhere – you can visit cannons, bunkers and a post-apocalyptic labyrinth of underground tunnels that only the most hardy of visitors should explore.
10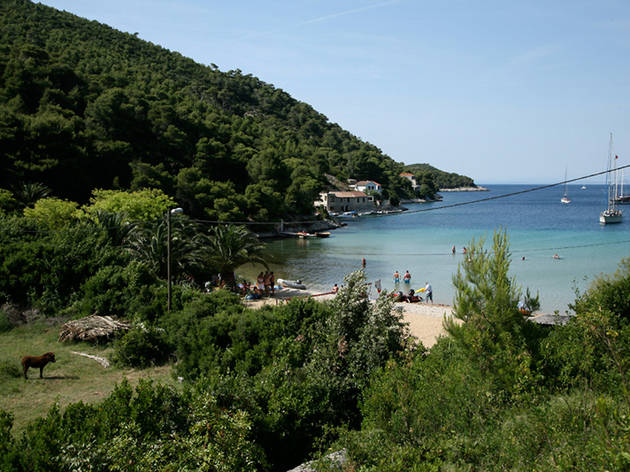 Rent a scooter
...and zoom over the island, watching marvel after marvel unfold before you as you navigate hair pin turns. This way, you'll get to see all the spectacular scenes that Vis has to offer, while pretending you're in the closing credits of a bad film about self-discovery.