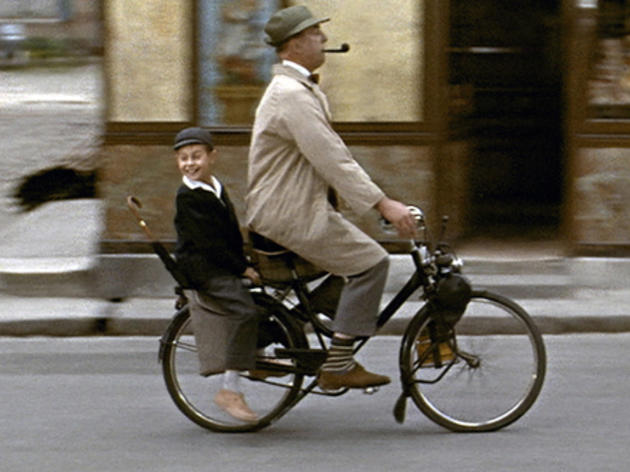 Dir Jacques Tati (Jacques Tati, Jean-Pierre Zola, Adrienne Servantie)
This film ranked #16 in Time Out's list of the 100 greatest French films. Click here to see the full list.
Tati's first film in colour. Yes, his contrast of the glorious awfulness of the Arpels' automated Modernistic house with Hulot's disordered Bohemianism is simplistic. Yes, Hulot as champion of the individual is oddly de-personalised. And one might even conclude that Tati is a closet misanthrope. Such text-book reservations come and go as this extraordinary film meanders like the Arpels' concrete garden path. But while some episodes are protracted, many are unforgettably funny, wonderfully observed, and always technically brilliant. Insane gadgets slam and roar, high heels click like metronomes, and even a depressed dachshund in a tartan overcoat obligingly submits to Tati's meticulous direction.
Release details
Cast and crew