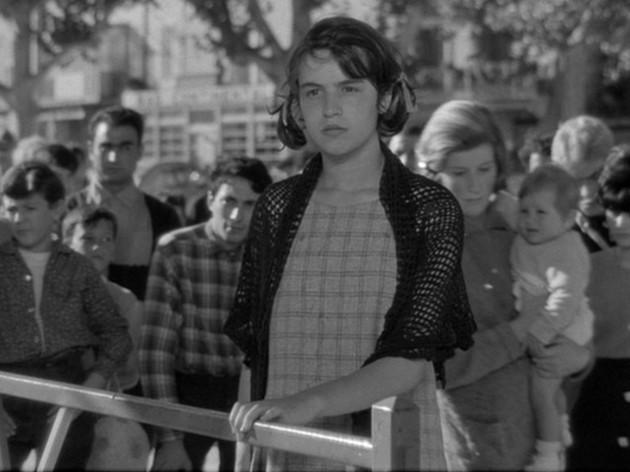 Director: Robert Bresson
This film ranked #41 in Time Out's list of the 100 greatest French films. Click here to see the full list.
Adapted from a Georges Bernanos story, Mouchette describes the life and tribulations of a poor, barely mature peasant girl (played with sullen but affecting grace by non-professional Nadine Nortier), and remains a magnificent and deeply rewarding example of Bresson's stripped-down methods of cutting and framing, sound and dialogue, performance and movement. Mouchette's suffering has been read as religious parable, whereby her ostracism at school, the cruel neglect by her father, the insinuating glances of the villagers and her gruelling domestic duties stand for the Stations of the Cross. But whatever Bresson's spiritual intentions the film provides boundless examples of cinema at its most sublime. In his angry yet compassionate denunciation of a rural society corrupting and undoing an unorthodox angel by self-interest, immorality, alcoholism and spiritual bankruptcy, the director conducts you to the heart of life's paradox.
Release details
Rated:
15
Release date:
Friday September 10 1999
Duration:
77 mins
Cast and crew