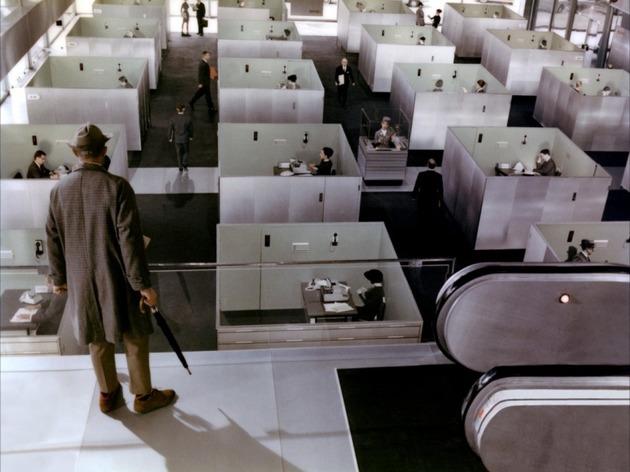 Director : Jacques Tati
This film ranked #6 in Time Out's list of the 100 greatest French films. Click here to see the full list.
Tati's Hulot on the loose in a surreal, scarcely recognisable Paris, tangling intermittently with a troop of nice American matrons on a 24-hour trip. Not so much a saga of the individual against an increasingly dehumanised decor, it's more a semi-celebratory symphony to Tati's sensational city-set, all reflections and rectangles, steel, chrome, gleaming sheet metal and trompe l'oeil plate glass. Shot in colour that looks almost like monochrome, recorded in five-track stereo sound with scarcely a word of speech (the mysterious language of objects echoes louder than words), this jewel of Tati's career is a hallucinatory comic vision on the verge of abstraction.
Release details
Cast and crew