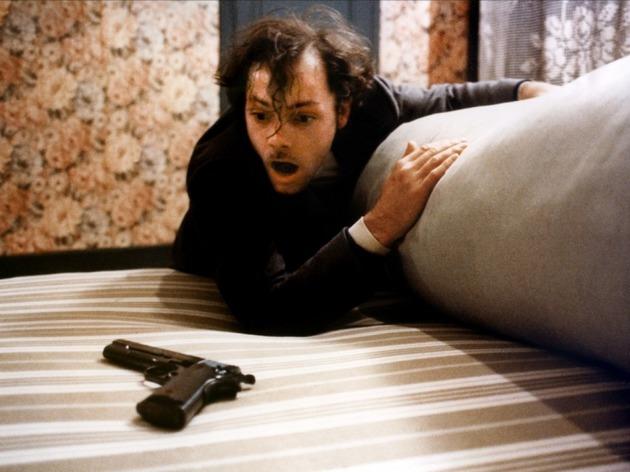 Director: Alain Corneau
This film ranked #47 in Time Out's list of the 100 greatest French films. Click here to see the full list.
Although the setting is changed from Big City USA to the dismal, wintry Paris suburbs, this neo-noir retains the outline of Jim Thompson's source novel (A Hell of a Woman), following the trajectory of its door-to-door salesman until, with an almost audible 'Voilà!', he's deposited in an abyss of hopelessness - thief, triple murderer and not a sou to show for it. But the characterisations are turned on their heads. 'A hell of a woman' is here an engimatically passive 17-year-old (Trintignant), while the weary hero is rendered hyperactive in Dewaere's tornado-strength performance, hysterical rages, comical monologues and all.
Release details
Cast and crew