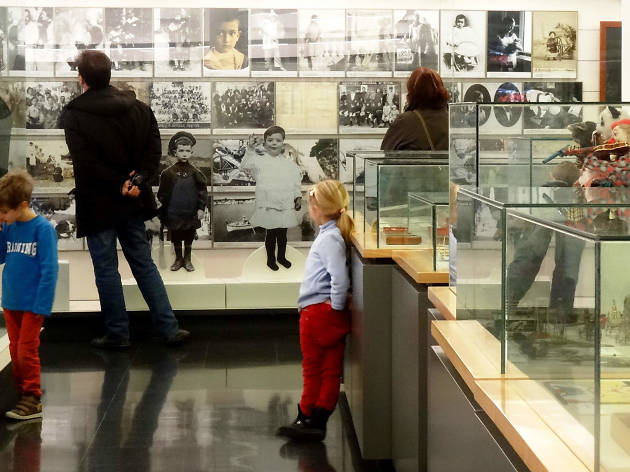 Discover the museums of Girona with this special Christmas programme
This Christmas, your adventure starts at the museum! That's the name of a campaign organised by the 27 museums that make up the Girona Counties Museum Network (Xarxa de Museus de les Comarques de Girona), the aim being to attract families to the different venues during the Christmas holidays, with prizes, games and activities on offer to make the experience even more enticing. The family activities include: workshops, nativity scenes and musical performances. Among the participating museums you can find out all about themes as varied as history, toys, crafts, archaeology, ethnology, the environment, sea, technology and art. What's more all the tickets bought between December 10 and January 8 at the 27 museums will go into a prize draw. The winners will be announced on January 15 on the web www.nadalalmuseu.com.
The 27 participating museums are: Museu Etnològic del Montseny. La Gabella (Arbúcies), Museu Arqueològic Comarcal de Banyoles, Museu Darder. Espai d'Interpretació de l'Estany (Banyoles), Terracotta. Museu de terrissa i ceràmica industrial de la Bisbal, Museu Municipal Josep Aragay (Breda), Ecomuseu-Farinera de Castelló d'Empúries, Museu d'Arqueologia de Catalunya-Empúries, Museu de l'Anxova i de la Sal (l'Escala), Museu del Joguet de Catalunya (Figueres), Museu de l'Empordà (Figueres), Museu d'Arqueologia de Catalunya-Girona, Museu d'Art de Girona, Museu del Cinema. Col·lecció Tomàs Mallol (Girona), Museu d'Història de Girona, Museu d'Història dels Jueus (Girona), Tresor de la Catedral de Girona, Museu Municipal de Llívia, Museu del Mar de Lloret de Mar, Museu de la Garrotxa (Olot), Museu dels Sants d'Olot, Museu del Suro de Palafrugell, Museu de la Pesca de Palamós, Museu Etnogràfic de Ripoll, Museu d'Història. Sant Feliu de Guíxols, Museu de la Mediterrània (Torroella de Montgrí), Museu Municipal de Tossa de Mar and Museu d'Arqueologia de Catalunya-Ullastret.