There are intergalactic gatherings, major milestones and in-demand debuts to tell you about this week in Glasgow clubland, but before we do that we'll salute the end of an era. Among a general changing of the guard ongoing at Nice'n'Sleazy – as booker Fielding Hope moves to London's Café OTO – The Hot Club will end its seven-year residency at Sleazy's in style on Friday, as DJs Rafla and Wako for one last time spin all the 'rattletime, 'bumpty bumpty bump', 'psychosexual' and 'sexobilly' classics, among other genres which may or may not be real, all on hot wax as ever. The Hot Club will focus on 'exciting one-off events without a fixed venue' from here on.
Out of Orbit: Space Dimension Controller and Lena Willikens – The Art School, Fri Nov 14
Galactic funk and other cosmic sounds at this special by purveyors of extraterrestrial frequencies Out of Orbit. Space Dimension Controller (pictured) aka Mr 8040 aka Belfast DJ/producer Jack Hamill's debut album 'Welcome to Mikrosector-50' came out last year on R&S Records and it's a weird and intoxicating mix of retro 80s funk and mind-bending sci-fi sound bites. More recent cuts on his SoundCloud profile explore nastier outreaches of ambient electronica, so expect the unexpected. That and 'a laser show of gargantuan proportions'. He's joined by Cologne-based DJ, producer, broadcaster and Theremin player Lena Willikens, a Cómeme Radio stalwart whose outernational explorations cleverly bring experimental sounds into the club environment.
La Cheetah Club Fifth Birthday Part 3 with Matthew Herbert – La Cheetah, Fri Nov 14
They've fairly drawn out their fifth birthday celebration, have La Cheetah, but then the venue has been one the best things to happen to the Glasgow club scene this last half-decade, so they can pretty much do what they like in our opinion. The final leg of their marathon, three-part birthday soiree sees legendary experimental producer and DJ Matthew Herbert take to the booth. A true electronic innovator who, from a first show way back in 1995 played exclusively using a sampler and a bag of crisps, has gone on to produce and remix artists from Björk and REM to John Cale, Roisin Murphy, Yoko Ono and Serge Gainsbourg, Herbert's DJ sets are quite simply a cut above. La Cheetah residents Wardy and Dom D'Sylva will warm up the room first.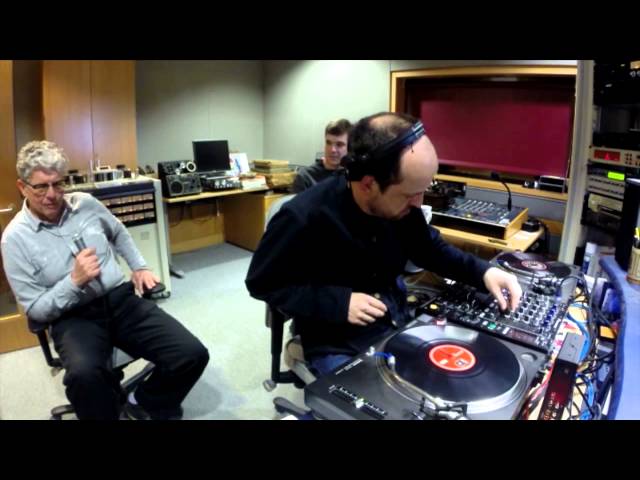 FLY Club with David August (live) and Theo Kottis – Sub Club, Sun Nov 16
Fast-rising young Hamburg-raised, Berlin-based DJ David August (Innervisons / Diynamic), real name David Nattkemper, makes his Glasgow debut with a special live set at Subbie resident night FLY Club. A maker of melodic house with all the technical rigours and compositional elegance you'd expect of a student of classical music and studio technique, Nattkemper's live sets have spine-tingling atmosphere and flow – see his excellent turn for the Boiler Room from Berlin (below) for proof. He's joined by Edinburgh's Theo Kottis, whose debut EP came out on Moda Black this summer. This is expected to be one of FLY's busiest nights of the year, so book tickets beforehand to avoid disappointment.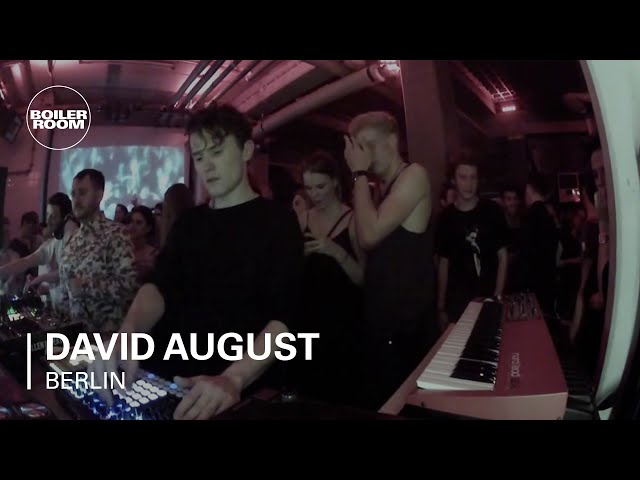 Words: Malcolm Jack. Malcolm is a freelance music and arts journalist. He tweets @MBJack.